They would become too close, however, on the occasion of the 1980 Rally of Portugal.
"Downhill. Such slippery tarmac. You touched the brakes and it was like ice. I went off backwards. Bang!
"I looked around and saw Rothmans in upside-down letters. 'How on Earth is this possible? Has my car broken in two? It didn't feel that bad.'
"I opened the door and there was Hannu, still with his helmet on, waiting for me.
"It was his car upside-down.
"He didn't make many mistakes. His driving style was cleaner and less ragged than mine but still ultra-fast.
"If I did a stage time faster than his it was always, 'Really? 'Wow!' I felt I was the underdog against him.
"He was an engineer and very logical in everything he did. The young Hannu had been a bit of a party guy, but he stopped that quite early. He completely stopped drinking alcohol. Not even a beer afterwards.
"He didn't like public events particularly, though he always treated people well. And they respected him. And he deserved it.
"Hannu came up to me angrily to say: 'Those lines are not the lines of a world champion.'"
"But as a friend and a human being you knew you could trust him.
"You never had to look over shoulder with Hannu.
"We had many intense moments but always with such a fair spirit. It was reassuring to know that there were people who didn't resort to dirty tricks even when fighting for victory.
"Only the stopwatch decided our battles.
"I am so grateful to have known him. He was my inspiration. Almost exactly 10 years older than me, he guided me and took brotherly care of me.
"After my accident in Argentina [in 1985] everybody came to see me. Hannu came regularly. He even apologised when he had go away for two weeks to do the Hong Kong-Beijing Rally.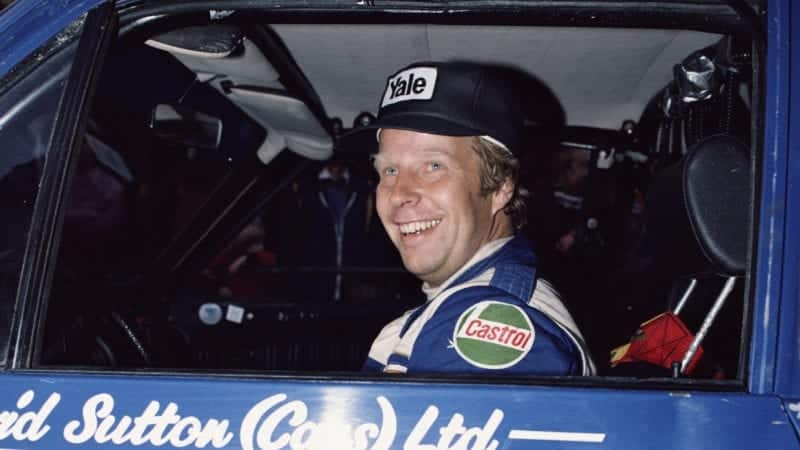 "Another example: the 1981 RAC Rally was decisive for the World Championship. I had to finish. If I didn't Guy Fréquelin would become champion even if he retired.
"Normally Hannu was running ahead of me. But for some reason he started a couple of stages behind me. So he saw my lights and marks on the road.
"Before the start of the following stage he came up to me angrily – he nearly shook my shoulders – to say: 'You must be crazy if you continue to drive like that!
"'Those lines are not the lines of a world champion.'
"He woke me up. Brought me back to reality."
Vatanen finished a decisive second in his Escort, albeit more than 11 minutes behind Mikkola's Audi Quattro.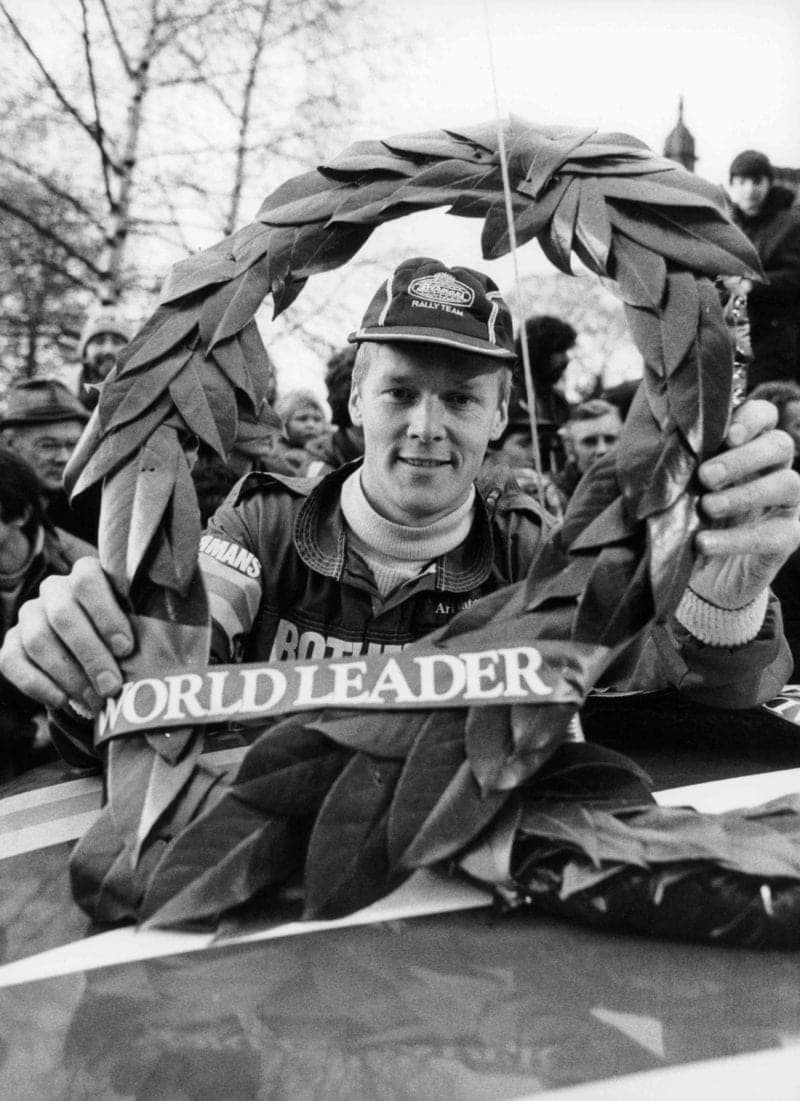 "In Portugal that year we had been staying in the same hotel when Hannu said after dinner, 'Come and try my Audi. It's a new thing.'
"Well, the way it accelerated out of a corner! I told David Richards [Vatanen's world champion co-driver] afterwards that we might as well go home. We stood no chance.
"But all the Audis retired and I was leading by five minutes. I was so surprised that I went off the road on the following stage.