"Lewis is very involved within our team and the series as a whole," she says. "The Racing for All programme was based on the findings from The Hamilton Commission, and so Lewis was involved not only in offering guidance to Extreme E but he also made sure that X44 were the first team to actively take a candidate trackside in 2022.
"Lewis personally reviewed Jacob's application before the final interview process with the chief mechanic, and he wrote to Jacob once he was hired to ensure he felt welcomed to the team. Giving more people an opportunity to enter the sport is something he is very passionate about.
"It was a very difficult decision for us as the calibre of the candidates was very high. However, Jacob was very confident in his interview. His education background and also some of the skills he had described through his extracurricular activities around cars gave him that extra edge. He answered all the situational judgment questions very well and demonstrated characteristics of working within a team."
Midway through the season, Alexander – a self-confessed endurance racing fanatic who thinks about motor sport "all the time" – was parachuted into the team, able to emulate his tech chief hero in a competitive environment.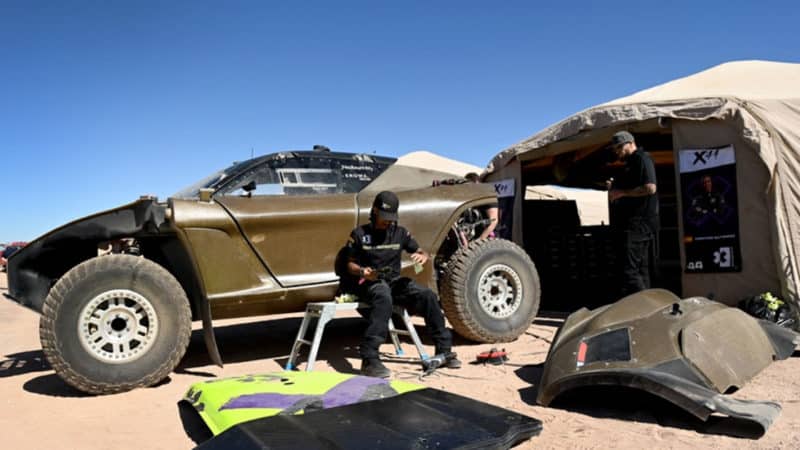 "As well as drivers like Hamilton and Kristensen, I've also been quite into the technical engineering side of motorsport so people like Christian Von Koenigsegg or Brawn have also been role models for me," he says.
"As the junior mechanic on the team, I had the responsibility of assisting the chief mechanic as well as giving general assistance to the other members of the team. One of the reasons I was hired was that the team needed someone with some mechanical background knowledge which I had learnt at college studying motor sport engineering.
"I joined the team with some idea of what to expect, but it was totally different being able to put it into practice and learn how the team works during a real race week – which can be much more chaotic than you might imagine watching on TV!