Why 2019 is electric cars' crunch year
- Last updated: December 3rd 2019
Electric cars are set to flood the market in 2019, but buyers still need to think carefully
I don't often make predictions because people tend only to remember when you get it wrong which, in my case, appears to be most of the time.
But you don't need to be Xavier Petulengro to see that this year will see the start of a process that, within five years, will bring about the biggest transformation in living memory to cars, the industry that produces them and how we use them.
The signs have been there for a decade: it was back in 2009 that Nissan produced the Leaf, the first all-electric, mainstream road car from a major manufacturer. Since then Tesla has established itself and now commands a market value twice that of Ford. And BMW has bravely blazed a trail for the premium brands with its i3 hatchback, which was joined last year by the unexpectedly excellent Jaguar I-Pace. But these are but drops of rain compared to the electrical storm to come. And it starts this year.
---
More: "2018 was a year to forget for the car industry"
---
By the end of 2019, Audi's new and capable e-tron all-electric SUV will be on sale, as will Mercedes-Benz's rival EQC. Porsche will also launch the Taycan (below) electric supercar meaning that all the mainstream German premium players will have moved into the electric car market. For them, this is not an exercise in establishing a presence in a niche market, but a wholesale move towards mass production of electric vehicles which, once these introductory platforms are in place, will result in a cascade of new models tumbling into the market over the next few years.
Make no mistake: there's been a lot of sabre-rattling over electric cars for some time now, but 2019 is when the revolution proper begins.
And it won't just be the posh brands, or the long-established. This is the year that Honda will launch its brilliant looking Urban EV on a dedicated electric car platform that will doubtless spawn many other cars, while Volvo will launch Polestar as a standalone high-performance brand with both hybrid and all-electric models.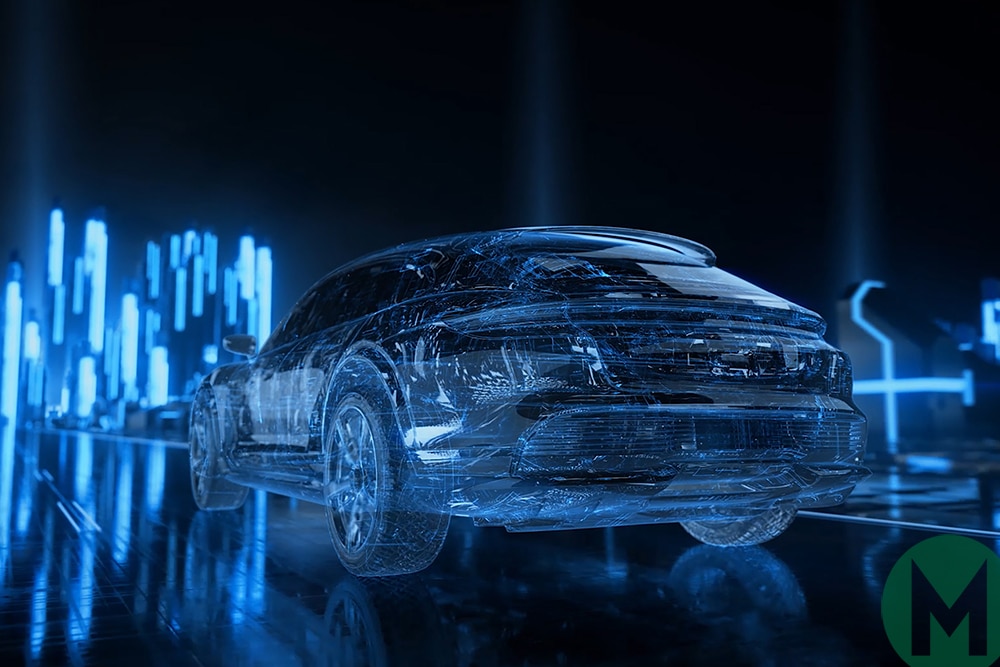 How should we feel about this? I've voiced my reservations about electric cars – their weight, range, charging times, lack of driver engagement, likely effect on the national grid, true environmental cost, and running costs when governments realise they need to replace lost tax revenues – in this slot before, but the fact is that they're coming, and for a certain sort of user they have their place.
But I'd still advise everyone to think very carefully before taking the plunge: consider that claimed range and real-world range are not the same, and that real-world range on a clear day in town is not the same as a real-world range as 70mph on a wet motorway with the lights, wipers, air conditioning, heating and bum warmers all draining the system.
Ask what you're going to do if you need to do a really long journey, investigate residual values (historically not good), understand how long they take to charge even from a specially fitted dedicated domestic wall box (around 30 miles of range per hour of charge at best, and half that from a normal three pin plug) and drive one to see if you like the way they deliver their power. Not everyone does.
---
More: Electric cars: the uncomfortable truth
---
Away from the electrics, although 2019 is Bentley's centenary, it's probably Porsche that has the biggest year ahead of it. Not only is the Taycan going to stretch further still our understanding of what a Porsche can be, I will be driving and reviewing the new 992-series of 911 this very month. And any year with a new 911 in it tends to be something special.
In addition, Porsche will introduce a new Cayman GT4 and Boxster Spyder, which are likely to be the last normally aspirated Porsches for the foreseeable future, something that should give all fans of the brand something to think about. And there's a Cayenne coupé to look forward to as well.
Aston Martin will have yet another enormous year too: not only will the Valkyrie likely redraw the boundaries of road car performance, it will also launch the DBX SUV, which should sell in similar quantities to all other Astons combined and therefore become the fastest selling Aston in history.
And judging from shots of disguised cars so far released, it should be the best looking of all the super-premium SUVs. Creating a brand new platform, rather than using one from technical partner Mercedes-Benz, is a brave move but, it allows Aston proportions of its own choosing and will also underpin the 2021 Lagondas.
Elsewhere we can look forward to getting to know the new Toyota Supra, BMW M8, Ford Focus ST and Mercedes-AMG A45, and finding out more about Ferrari's forthcoming SUV.
We'll also see a brand new VW Golf this year and a new Corsa – the first all-new Vauxhall since it was taken over by PSA. It is probably the most important car of the last decade or more for a brand that has struggled to match the standards of key rivals from Ford and VW.
Can Peugeot and Citroen underpinnings succeed where those of General Motors failed? I don't know, but it could scarcely be more important.
The February 2019 issue is out now. Pick up a copy or download it here.