"I love being able to separate from the sport. The intensity of this whole season is difficult for everyone that's at the track, and so to be able to have something else — another outlet, something else that you can focus on — helps take the weight off of it. And so when I come back, it always feels fresh when it comes to a grand prix, because it's not something I've been thinking about every single day."
Hamilton arrived in the paddock this morning wearing a Burberry kilt that he described as "quite daring" but said that he didn't expect to spark a sartorial transformation among his fellow drivers, claiming that F1 was too corporate for fashion.
Even though Red Bull uses the name of its AlphaTauri fashion label to brand its second team, the defending champion said: "Formula 1's not focused on [fashion]. It's obviously very corporate and there is no fashion actually in Formula 1".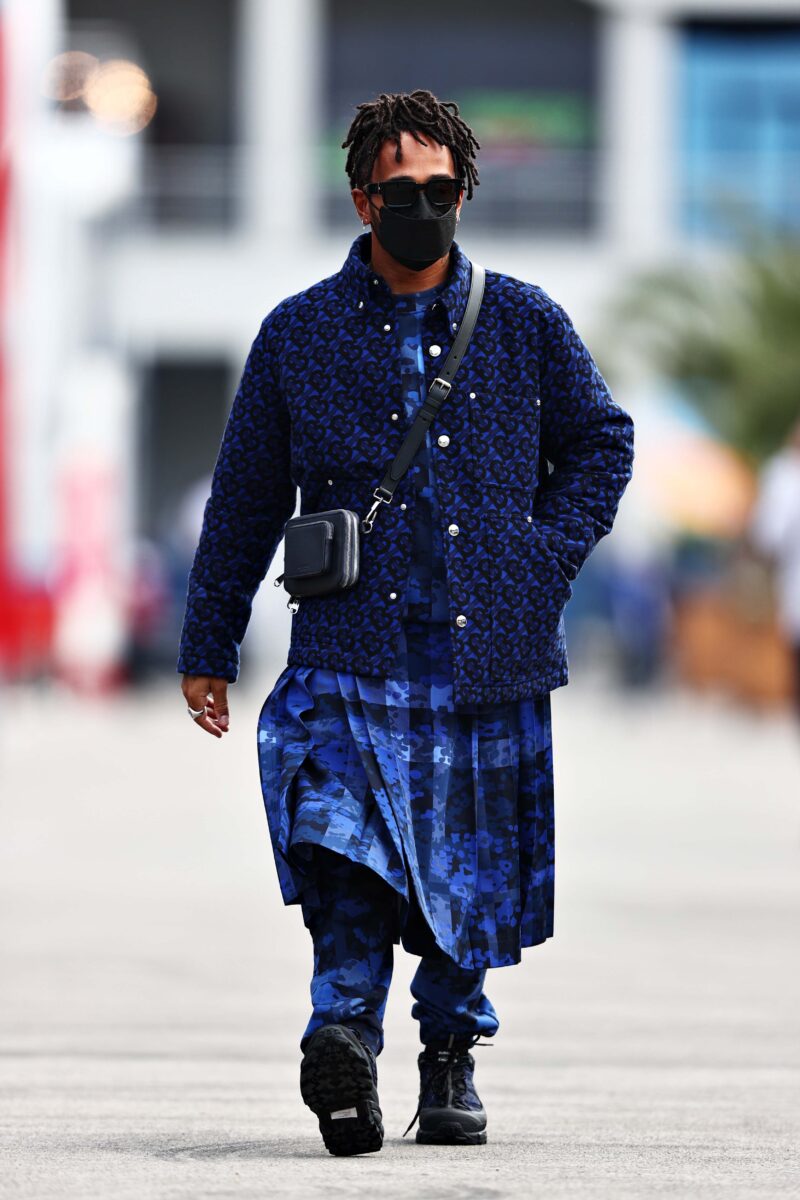 Asked about the pressure of his attempt to claim an eighth F1 World Championship, Hamilton acknowledged that it existed but that he had learned to cope. "It's not a case of being ignored because it's there," he said. "But it's the understanding what will be will be.
"All you can do is prepare the best way you can. All you can do is give it 100%.
"I just don't worry about what — what if — that's up ahead. I just try and prepare for now. That means making sure I've done the work with the guys back in the factory and then, ultimately, that we enjoy it.
"What an amazing season has been so far: it's been super exciting for fans massively engaging with Netflix around the world, new people coming in. We finally see two teams, you know, neck and neck, which is amazing, and of course we want to win, but you've got to learn to let that not overtake everything in your life.
"I have these other outlets that I'm able to blow off steam in lots of different ways. The most important thing is always to be able to come back into the racing environment, fresh recovered, positive and not really have many worries so I think I'm able to arrive and just love doing my job.
"I've been doing this a long time. What worked for me won't work for everyone. I know how I tick, what gets me on course and what can put me off course. And so, I stick to them."