Ground effect to make a comeback in 2021 F1 rules proposals
- Last updated: December 5th 2019
Formula 1 and the FIA have revealed 'key pillars' for its forthcoming rules for 2021, including ground effect, cost caps and "prescriptive" aerodynamics to close the pack up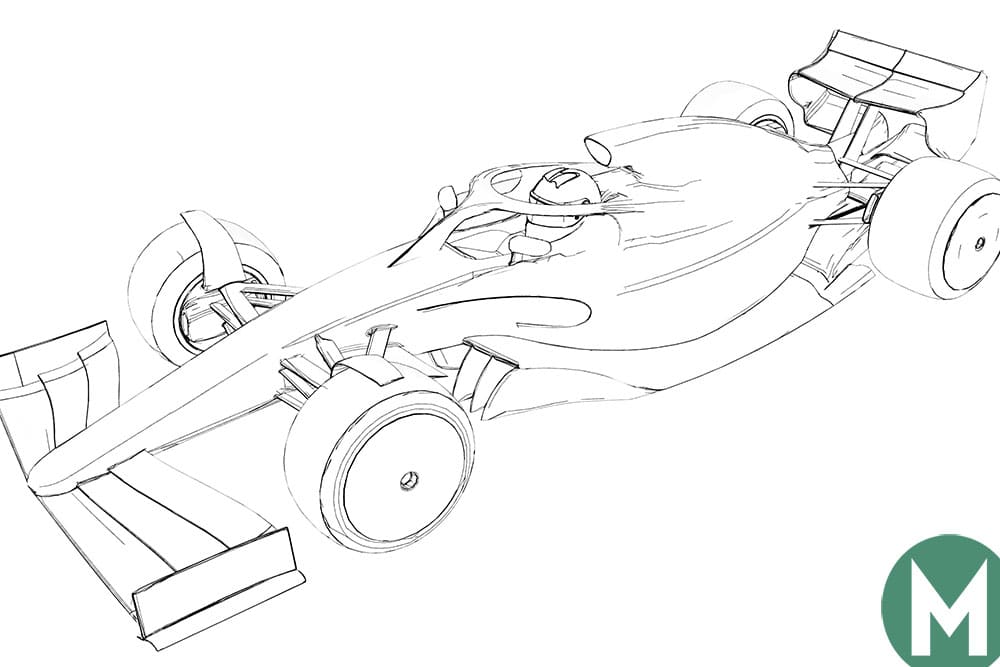 Artist's impression of a 2021 F1 car Image: F1
Formula 1 has given a clearer vision of its much-vaunted new rules package for 2021, with a return of 'ground effect' aerodynamics to help cars race more closely.
F1's managing director of motorsports Ross Brawn, along with its chief technical officer Pat Symonds and Nicholas Tombazis, the FIA's head of single seater technical matters, have outlined 'four key pillars' of the proposed regulations to be brought in for the 2021 season. Two artist's impressions of the new cars have also been revealed.
The first pillar is 'more raceable cars', which is to be achieved with 'ground effect' – downforce produced by cars' shaped undersides – to play a 'much bigger role'. This will help a major reduction in the downforce loss from running in another car's wake.
---
More: Extract – F1 Retro 1980
---
"[With the 2021 car] typically, from about a 50% loss of downforce for the following car at two car distances [in 2017] it's down to about a 5-10% loss," Tombazis said.
Ground effect was introduced to F1 in earnest by Lotus in the late 1970s, with the Lotus 78 and 79 in the 1977 and '78 seasons. Ground effect was eliminated by regulation changes partially for 1981 then more fundamentally for 1983 due to excessive cornering speeds and safety concerns.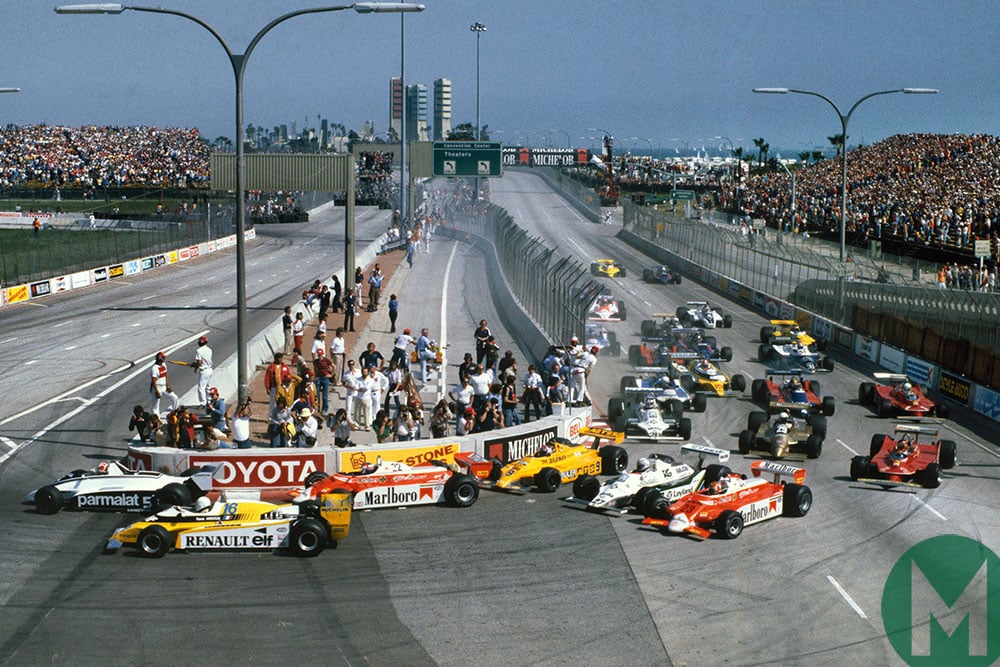 Ground effect design dominated F1 in the early 1980s – such as here at the 1980 Long Beach Grand Prix Photo: Motorsport Images
F1 and the FIA's proposals for 2021 also include removing the requirement for Pirelli, F1's tyre supplier, to produce high-degradation rubber. It is felt that this further acts against close racing because running in the disturbed airflow of another car increases tyre wear. Symonds added that they aim to retain pitstops and not have a "Le Mans-type tyre that will go on and on and on."
A shift from 13-inch to 18-inch wheel rims plus a ban on tyre warmers also are proposed for 2021.
Another objective for 2021 for the new rules is more competitive fields and the elimination of F1's current notorious 'Class A' and 'Class B' split. Part of the plan to achieve this is what Brawn calls "very prescriptive" aerodynamic rules to stop teams stealing a march on rivals, as well as giving the driver a more prominent role via potentially reducing driver aids and telemetry.
---
More: Ground force
---
There also is an aim to create more aesthetically-pleasing F1 cars, which will include consulting fans as well as working with an 'automotive stylist'. Consideration of the type of tracks F1 visits will also be part of this, with Brawn confirming that next year's debut Vietnam race will be the first test of "a new philosophy of where we should take Formula 1".
The final of the four pillars is a more financially viable championship, with proposed budget caps, and a number of cost-reducing measures identified such as standardised wheel rims, radiators, brake systems and pit equipment, as well as a ban on hydraulic suspension systems, restrictions on exotic materials and a frozen specification of gearbox parameters. A reduction in wind tunnel time is also being considered.
It has been proposed that salaries of drivers and "a small number of key team personnel" would not be included in the cost control, and likely neither will marketing activities.
A full unveiling of the new F1 rules for 2021 is due in October this year.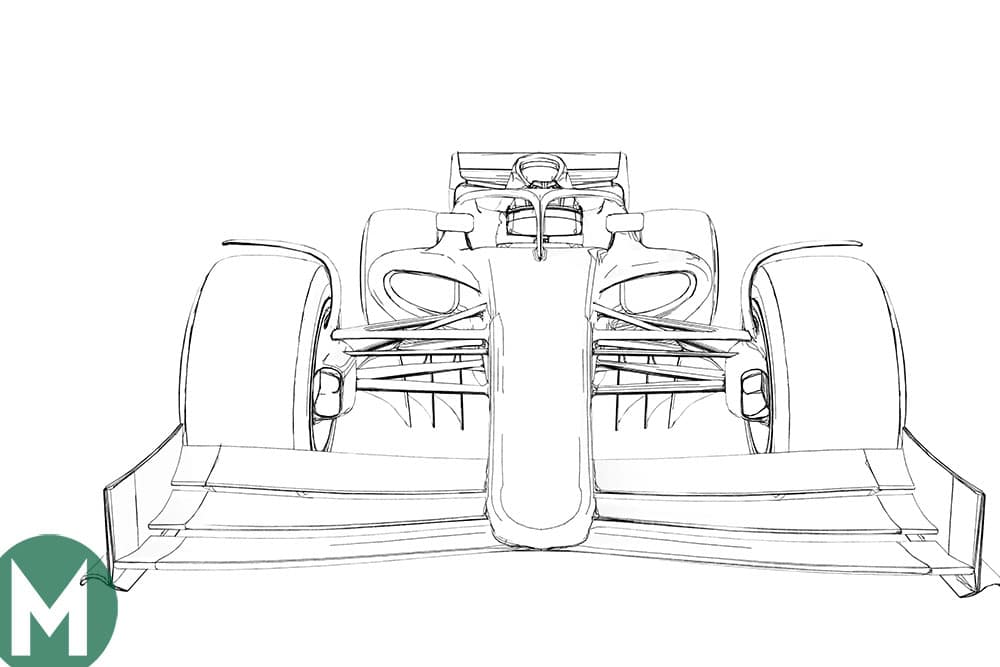 Artist's impression of a 2021 F1 car Image: F1