The proof was on the timing screens, but Häkkinen says the Brazilian found it difficult to comprehend what was happening.
"Ayrton understood there were other fast drivers out there but when I came in and kicked his arse on my first race weekend he wanted to understand what I was doing.
"As a three-times world champion he was very mature, very confident, so he asked me, 'Mika, what did you do?' And I said, 'Ayrton, it's balls,' and he went berserk, got really upset with me.
"I was shocked, tried to explain to him that it was a joke, and that of course I respected him for everything that he had achieved but also that we needed some humour."
Senna had the last laugh as Häkkinen ultimately crashed out in Estoril, but it was clear a marker had been laid down. The former McLaren man explains how it clearly motivated his illustrious team-mate.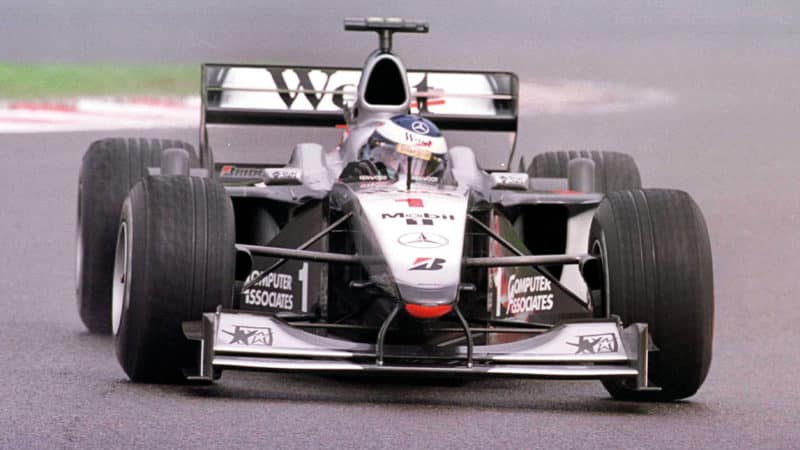 "For him it was a very traumatic moment," he says. "People were asking him, 'Who is this Finnish guy? What's happened to Ayrton?'