"The biggest key factor for this decision for us this time around was the direction that the new 2026 regulations is facing towards," says Honda Racing Corporation boss Koji Watanabe.
"Which is moving towards carbon neutrality. And that direction or that was matched with our company's goal moving into the future.
"That is the decisive key factor. So currently, the electrical power accounts for 20% or less, as opposed to the internal combustion engine, but the new regulation would require about 50% or more of electrification, which would move towards even further towards electrification.
"And I believe the technology for electrification would be useful for us in mass manufacturing EV vehicles in the future. And also the 2026 regulations to be newly installed would obligate us to go 100% towards carbon-neutral fuel.
"And that would require us to really think about how to integrate the new fuel with the internal combustion engine. And we also would have to think about how to make the efficiency optimised in order to speed up. And I think that direction matches with Honda's direction."
Aston Martin was obvious choice for Honda
Honda played a role in shaping those rules and some months ago formally threw its hat in the ring by declaring itself as an F1 manufacturer for 2026.
What it didn't have until now, with Red Bull and AlphaTauri fully committed to the Ford deal, was a partner team.
And in truth there were not many options – it came down to the three teams that currently have customer Mercedes deals.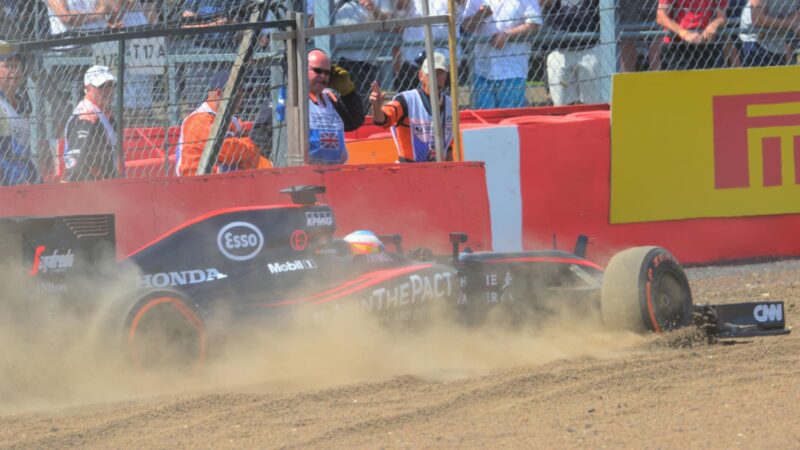 Reunions with past partners Williams and McLaren were in theory options, although the latter would have been a little awkward given the disastrous 2015-'17 relationship. In the end Aston emerged as the logical choice.
Once you get your head around the brand confusion, and Aston's wider commercial relationship with Mercedes, it makes so much sense.
As Watanabe notes, Aston has "momentum", having jumped up the grid in 2023 and become a consistent podium challenger.
"The discussion didn't start very long ago… there was a common passion to win"
The ambitious Lawrence Stroll has been pumping in funds, and progress on track has attracted outside sponsorship that has reduced his own commitment.
Technical director Dan Fallows (well known to Honda from his Red Bull days) and the other key people Stroll has hired have already had a big impact on the current car, and that can only become more apparent with the 2024 model.
Then there is the state-of-the art factory at Silverstone that the team is in the process of moving into, with an in-house wind tunnel to come on stream next year, so that the team will no longer rent time in the Mercedes facility.
Ex-McLaren boss sealed Aston Martin-Honda deal
The one missing ingredient was a works engine deal and the level of support that it brings. The Mercedes customer package had its advantages – not having to worry about designing and building a gearbox allowed extra focus elsewhere. But it was also restrictive, in that the team had to take what it was on offer from Brackley, including rear suspension elements. And that in turn created limits on aerodynamic development.