His time with the French team was mixed, with a best result of 4th at the 2017 Singapore Grand Prix with Toro Rosso his best up to that point, but he hadn't totally convinced against the known quantity of Hülkenberg.
The German was perceived as an F1 what-if, promising but unfulfilled potential. A good car away from a breakthrough, while Sainz was in the early beginnings of his career and the lack of convincing results against Hülkenberg lowered his potential ceiling in the perception of the many in the paddock and potential suitors at the top of the game.
Lacking the support Cyril Abiteboul, the Renault team principal left unconvinced and in search of a marque name in the form of Daniel Ricciardo, Sainz was once more left out in the cold.
And so he headed to McLaren, a team in recovery after a tumultuous reunion and subsequent divorce with Honda, who had placed its faith in younger talent in a rebuilding process that so far, has shown promise.
His stint with the team appears to be the most settled he has been since beginning his F1 journey.
The strong partnership between himself and Lando Norris at Woking has been credited by the team as instigating a wave of positivity and momentum as McLaren works itself back towards the front of the grid.
No doubt his ability to integrate himself into a new team and compete on track with Norris paired with the camaraderie shared between them off it appealed to Ferrari, which is in the process of building its future around Charles Leclerc.
Since his first race in 2015 with Toro Rosso, Sainz has improved immensely, proved by a brilliant drive at Interlagos last year to score his first F1 podium.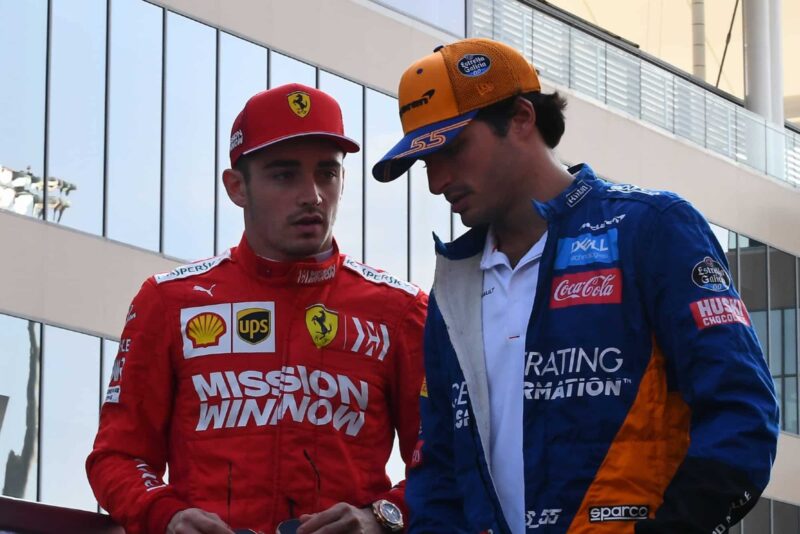 His drive through the field from 20th and last on the grid was a mature display, a demonstration of the pace and composure he has added to his arsenal, and 2020 ended as his finest in the sport thus far.
Every season there has been improvement. 15th in the championship in '15 became 12th in 2016, before his Renault tenure where 9th and 10th place in the standings in 2017 and 2018 showed glimpses of potential, but he needed to make the next step.
In his first season with McLaren, Sainz proved himself to be one of the top midfield drivers in F1, certainly in the minds of the bigger teams, as evidenced by Ferrari focusing almost exclusively on securing his signature as Vettel's replacement.
Sixth in the championship will be the high water mark to beat when he steps into the cockpit of a Ferrari next season, but he is a capable driver no doubt, and in the likely situation and role Ferrari will ask him to play in supporting Leclerc, the ever-improving Sainz is probably the perfect fit for the Prancing Horse.