How to watch the 2021 Emilia Romagna Grand Prix at Imola: start times and TV channels
- Last updated: April 16th 2021
How and where to watch this weekend's Formula 1 race at Imola - the 2021 Emilia Romagna Grand Prix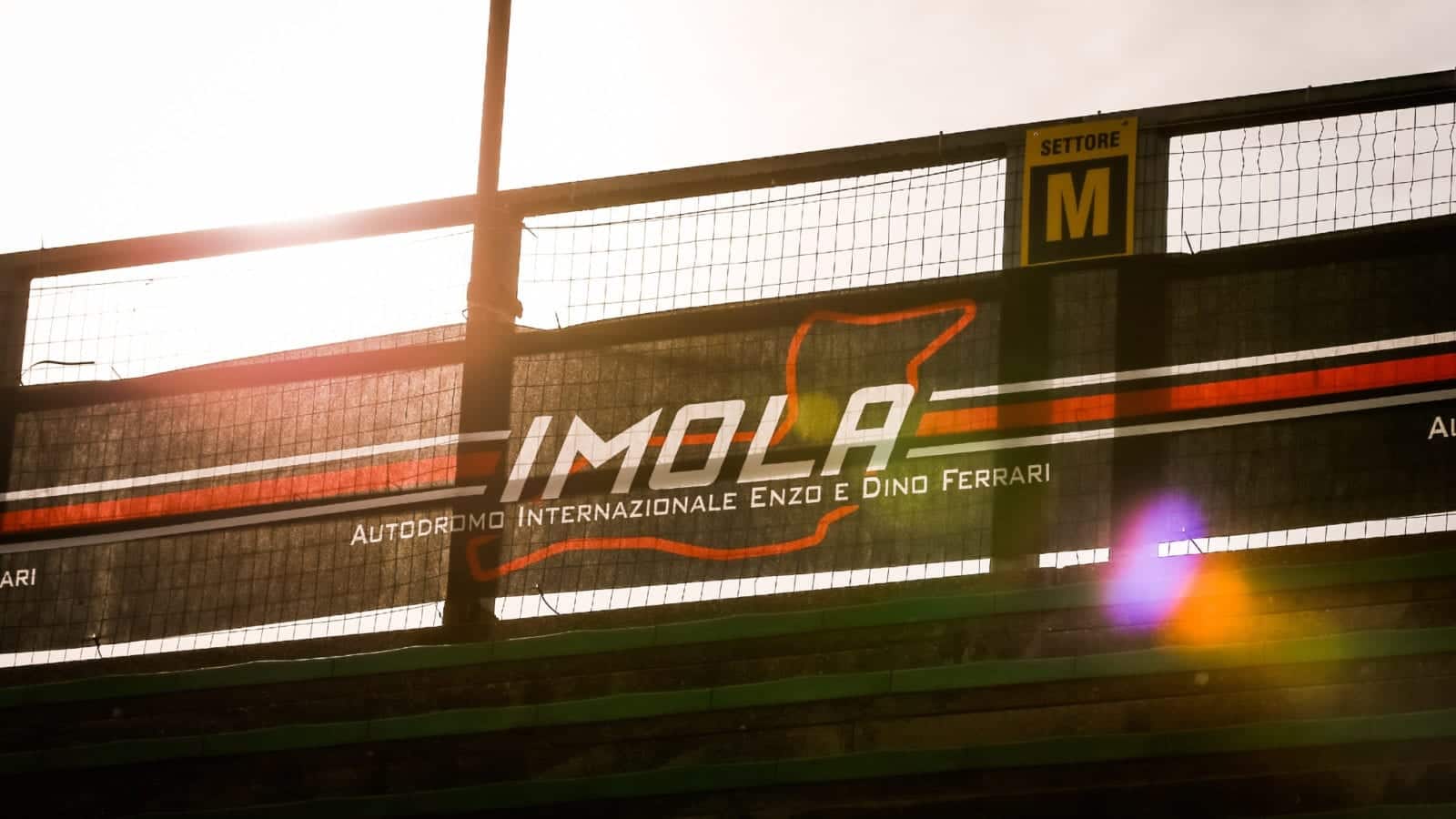 After a three-week gap, F1 is back with the Emilia Romagna Grand Prix at Imola this weekend.
Following the passing of Prince Philip, the times for both Friday practice sessions and qualifying has been moved as a "mark of respect" according to F1, so what time is the on-track action on TV for UK fans?
Here are all the session timings and where to watch or listen to the 2021 Imola Grand Prix.
(All times BST)
What time is the Imola Grand Prix?
The 2021 Imola GP starts at 2pm UK time on Sunday. The rest of the weekend's sessions start times have been moved in order to not clash with the Duke of Edinburgh's funeral on Saturday and to remain compliant with FIA rules on session timings on a race weekend.
Saturday's qualifying begins at 1pm UK time and will run for one hour without any red flag stoppages during the session. FP3 will now be at 10am on Saturday morning, while FP1 and FP2 have been moved forward as well.
FP1 begins at 10am on Friday with FP2 now taking place at 13:30pm UK time.
Where to watch live?
Sky Sports F1 has every session live as well as build-up to Saturday's qualifying and Sunday's race. UK viewers can watch every session live via the dedicated F1 channel, though Channel 4 will provide highlights several hours after quali and the race.
Friday, April 16
Free practice 1 TV coverage
9.30am (Sky)
Free practice 2 TV coverage
1.15pm (Sky)
Saturday, April 17
Free practice 3 TV coverage
9.45am (Sky)
Qualifying TV coverage
12pm (Sky)
Highlights, 7.30pm (Channel 4)
Sunday, April 18
Grand Prix TV coverage
12.30pm (Sky)
Highlights, 6.30pm (Channel 4)

Radio coverage is available throughout the weekend on BBC Radio 5 Live Sports Extra, with coverage beginning five minutes ahead of the green light for every practice session and 10 minutes ahead of lights out on race day. Qualifying won't be covered live on either of the 5 Live stations.
How to stream?
Now TV is an option for viewers to stream the race online, offering Sky Sports F1 coverage all weekend for each session live and as they happen.
Who will win?
The consensus in the paddock following the season-opening Bahrain Grand Prix painted Red Bull as the leaders of the pack in 2021.
A reworked rear suspension and the high-rake philosophy as well as the upgraded Honda power unit may finally have dethroned Mercedes as F1's pace-setters, but will that be the case again at Imola?
Last season, Mercedes left the Autodromo Autodromo Internazionale Enzo e Dino Ferrari as seven-time constructors's champions following a one-two finish, but it involved misfortune for Valtteri Bottas initially and then Max Verstappen.
The Finn was pace-limited having picked up a piece of bodywork from another car but a late puncture and retirement for Verstappen restored him to second place. Lewis Hamilton picked up win 93 of his career after a fortuitous virtual safety car allowed him to springboard Bottas and Verstappen with his sole pit stop.
This year, Verstappen is looking like the favourite following his blistering qualifying pace in Bahrain and the nature of the Imola circuit not being entirely conducive to great overtaking. Should the Red Bull be able to take pole once more, Mercedes will likely have a tricky time wrestling the lead away from the Dutchman this time around as it did in Bahrain three weeks ago.
2021 Imola Grand Prix session times
Friday
Free Practice 1: 10am – 11am
Free Practice 2: 1.30pm – 2.30pm
Saturday
Free Practice 3: 10am – 11am
Qualifying: 1pm – 2pm
Sunday
Race: 2pm-4pm
2021 Emilia Romagna Grand Prix at Imola