"Motivation is a big thing for any racing driver, and it certainly is for Lewis with all the races and championships he's won. Is he thinking 'Do I need it?' Well, we need him, because it's been brilliant watching Lewis and Max Verstappen this year."
Where does he go from here, I asked Johnny? "I hope he gets away with his friends," he replied. "I hope in his heart he thinks like I do: you did a brilliant job, you showed your true colours after the defeat, how professional you are. You deserve another shot at getting the eighth title – and he deserves the eighth. I want to see him do it.
"He's a very rare thing to see, Lewis Hamilton, very pure. We should enjoy this moment, with two of the very best I've ever seen racing each other, and we don't want to lose one of them just because of this."
Herbert's old comrade and rival David Coulthard also addressed the subject in an interview with BBC Radio 5 Live on Monday. "Hamilton's commitment is unquestionable," said the ex-Williams, McLaren and Red Bull racer. "He showed why he was a seven-time world champion. He is a phenomenon and he's an incredible sportsperson. He's already committed to another two years. He's a team person, he's committed to that team and he'll be there next year trying to win his eighth world title."
Emphatic stuff from DC and he's probably spot on. Once he's had time to process the disappointment and how it played out, Hamilton will also likely be fired up to test himself against another adversary he'll face next season: his new team-mate George Russell.
Lewis turns 37 in early January, Russell will be 24 in February. But as discussed on more than one occasion on this site, age seems increasingly an irrelevance to racing drivers today. It has been suggested Hamilton could face a Sebastian Vettel/Charles Leclerc situation from Ferrari's recent history. But the difference is Hamilton is still at the height of his powers. How he responded to the Verstappen/Red Bull challenge, particularly in the final months of the marathon 2021 season, was proof of that. He's the kind of sportsperson who will relish the prospect of a new viper entering his den. If anything, the 2022 season – complete with the car regulation reset – has the potential not only to match this terrific past season, but perhaps even surpass it. Hamilton is too much of a purist racer to miss it.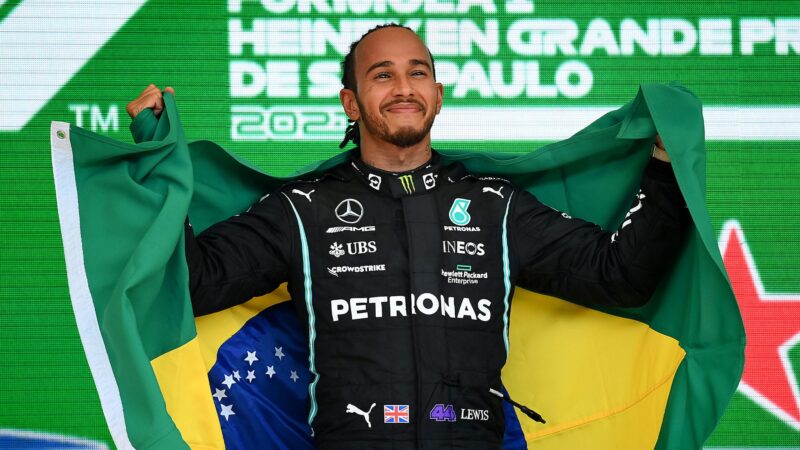 At the same time, he's a guy with a wider life to explore away from motor racing. This sport has been his focus since childhood, as we all know. But increasingly Hamilton is transcending his sport, growing in confidence and conviction to speak out and take action on issues that mean more to him. Sure, he's aware of the awkward contradictions in his life, especially on the environment. But it doesn't stop him expressing what he thinks – and be damned to his many critics.
Beyond motor racing and the eventual conclusion of his career – whenever that might be – Hamilton has so much to offer, and not yet 40, hopefully so much time to explore new challenges and a new existence. But he also knows he's blessed to do what he does for a living – and just like Kimi Räikkönen and Fernando Alonso, he absolutely loves the purity of driving an F1 car on the limit. Even in his darkest moments this winter, we hope he'll cling on to that as all the motivation he needs to push on. Lewis Hamilton is too good to go down.