The Monte was a timely reminder just how much motor sport needs and desperately relies on its big-name heroes. MotoGP has strength in depth and of course will continue to thrive – but without Valentino Rossi this year (even a Rossi who had lost much of his awesome powers) motorcycle racing's premier show will lose significant glint by his absence in 2022. (Incidentally, if you're British-based and haven't already done so, stick a big ring around April 30/May 1 in your diary. Rossi racing at Brands Hatch in the GT World Challenge Europe is bound to be an occasion to remember, whether he's fast, slow or middling – simply because it's ROSSI. AT BRANDS! See you there.)
And do we really need to remind you about Lewis Hamilton? He probably won't retire, and in fact the tip we're hearing is he won't let his "disillusioned" state of mind curtail his Formula 1 career in such sour circumstances. But can you imagine if the FIA's tone-deaf handling of a crisis it isn't properly acknowledging does drive Hamilton to an extreme decision? Love him or loath him (I simply don't understand those in the latter camp), his loss would be a disaster for F1, especially in the wake of what was such a fantastic battle with Max Verstappen up until the shambolic made-for-TV joke ending. F1 needs its great champions, which is also why we probably shouldn't wish too hard for Sebastian Vettel's retirement, even if he's way off what he once was.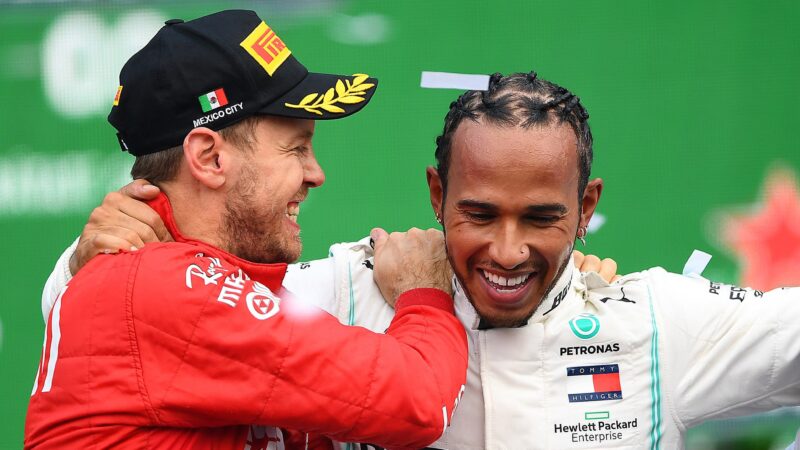 As for the WRC, there should even be a wrinkle of concern surrounding the Monte result too – because behind the two Sébs, where the hell were the rest? Craig Breen deserves great credit for another WRC podium, especially on his debut for M-Sport – but the Irishman finished 1min 39.8sec behind the winner. As for Elfyn Evans, anyone can make a mistake on the limit – of course they can. But even before his shunt that left him stranded on a hillside on Saturday, he was running in the wake of the old masters. Then there was Thierry Neuville and Ott Tänak who were never really at the races in the Alps, Hyundai clearly the least-prepared of the three manufacturers that have built cars for these new Rally1 regs.
Let's not get carried away and be too critical. Evans, Breen, the promising Kalle Rovanperä and Adrien Fourmaux, and probably even the Hyundai drivers will have greater moments this season, while Briton Gus Greensmith – who claimed his first WRC stage win for M-Sport on the Friday, to his great delight – also deserves respect. But let's be honest, the WRC will be poorer without the two Sébs when it reconvenes for round two in Sweden next month. Whisper it, but it was a little embarrassing how much the two legends dominated the Monte.
Ogier is adamant he won't be bidding to equal Loeb's record of nine titles, and said he won't reappear in the Toyota until Portugal in May at the earliest (his ambition to race sports cars really is intriguing given he's still only 38). Meanwhile, it's hardly a shock that M-Sport would now like to entice Loeb back for another crack in its excellent Puma, the first non-Citroën WRC winner of Séb's stellar career. Even if he does return, somewhere at some time this year, it would be unfair to expect a Monte repeat – but however he does if (when) there is a next time, it almost doesn't matter. He's box-office gold whatever happens, in a way only Ogier can rival in the WRC right now. In that sense, the glorious start for Rally1 might be a false dawn – unless the rest can up their game in the absence of the real heroes.
Evans is still our tip to become Wales's first WRC champion, and he's growing into a suitably world-class performer. But even if he achieves the feat, will it mean as much as it would if he was facing Ogier at every round? Just ask Verstappen the same question if Hamilton stalks into the sunset. We're not the only ones who need motor sport's big-beast heroes.