Matra's 50th F1 anniversary to be celebrated at Chantilly
- Last updated: December 5th 2019
The Chantilly Arts and Elegance event will celebrate the 50th anniversary of Matra's Formula 1 drivers' and constructors' titles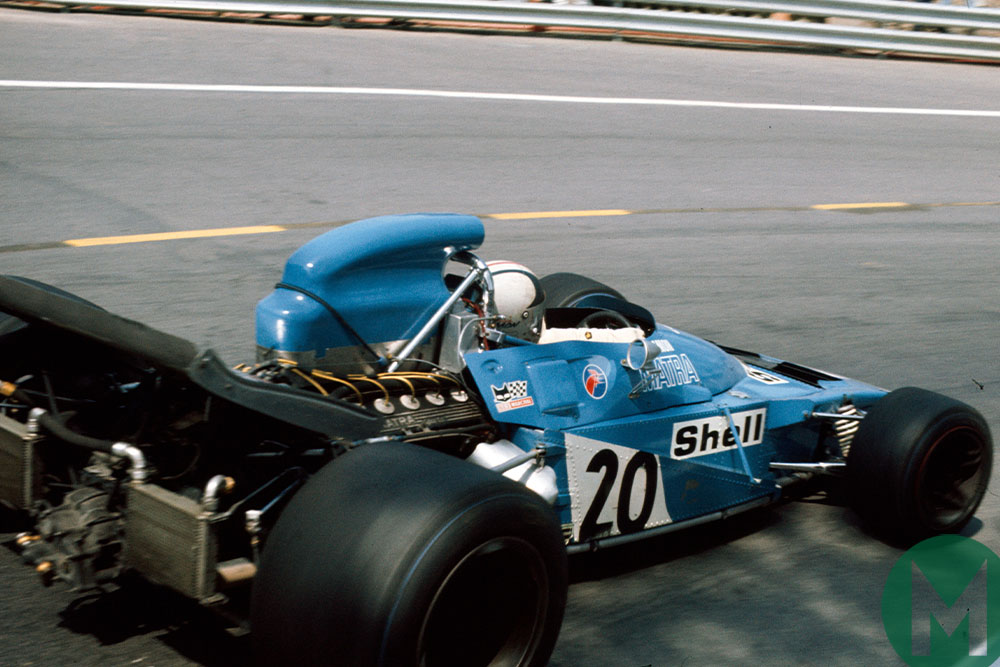 1971, Chris Amon in the Matra MS120 Photo: Motorsport Images
Matra's dominant 1969 Formula 1 world championship season will be celebrated at the 2019 Chantilly Arts and Elegance (June 30) with nine revolutionary examples of the French manufacturer on display.
That includes Sir Jackie Stewart's Matra-Ford MS10, in which he won the 1968 German Grand Prix, as well as an MS80, of the same type that Stewart drove to the 1969 world championship.
Stewart will drive one of the MS80s that he raced in his championship-winning year at July's Silverstone Classic.
---
More
---
Stewart's MS9 – a test car that he qualified third in for the 1968 South African Grand Prix – will also be on display, with the MS11 that Jean-Pierre Beltoise finished second in at the 1968 Dutch Grand Prix. Henri Pescarolo later raced MS11 chassis no3 in the last two races of the 1968 season.
The French event will also exhibit Jackie Ickx's MS5 (chassis no11) that he took to victory at Crystal Palace and Zandvoort on the way to his 1967 European Formula 2 trophy title.
Other Matras on display include the all-wheel-drive MS84 that Johnny Servoz-Gavin took a point in at the Canadian Grand Prix (making it the only four-wheel-drive F1 car to score a world championship point); the MS 5 that Servoz-Gavin used to qualify 11th in the 1967 Monaco Grand Prix; and the MS120C that Chris Amon took to victory in the non-championship 1971 Argentine Grand Prix. The MS120 was Matra's final F1 world championship entry.
Chantilly Arts and Elegance alternates with the Le Mans Classic and takes place north of Paris at Château Chantilly. It also includes 15 Concours classes, a classic car rally and a supercar rally.