MPH: Is Sebastian Vettel the key in the Formula 1 driver market?
Many expect the top Formula 1 drivers to stay put for 2020, but, Mark Hughes argues, there just might be an avenue for Sebastian Vettel to return from Ferrari to Red Bull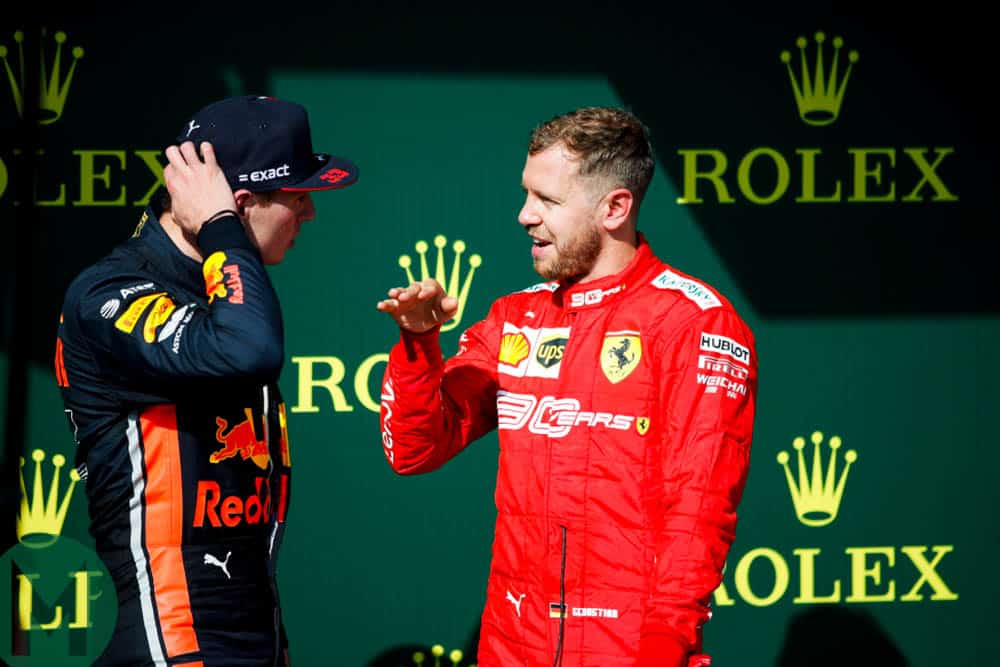 Max Verstappen is the focus but Sebastian Vettel could be the one on the move Photo: Motorsport Images
The conventional wisdom has it that the big driver transfers wont happen until 2021, because the contracts of the major players – Lewis Hamilton, Sebastian Vettel, Max Verstappen – run until the end of 2020. And maybe that is so. But maybe it's also only superficially true.
Because such contracts often have get-out clauses not widely known even within the paddock – such as that which Vettel had at Red Bull which, unbeknown to pretty much everyone, allowed him out at the end of 2014, one year early, if certain stipulations were not met.
Vettel's not ready to stop yet, wants to go on for a few more seasons and senses that there may be a longer-term future at Red Bull
They weren't and he left to join Ferrari. Much to the surprise of Fernando Alonso and Flavio Briatore.
After Helmut Marko recently confirmed that Verstappen had an option that could mean he is able to 'do a Vettel' and leave a year early, speculation has inevitably linked him with Mercedes as a potential Valtteri Bottas replacement – and possibly even at Ferrari should Vettel retire a year ahead of the end of his contract.
But Verstappen's recent successes have pretty much ensured that the clause will not be triggered and he can be expected to stay at least until the end of his current contract.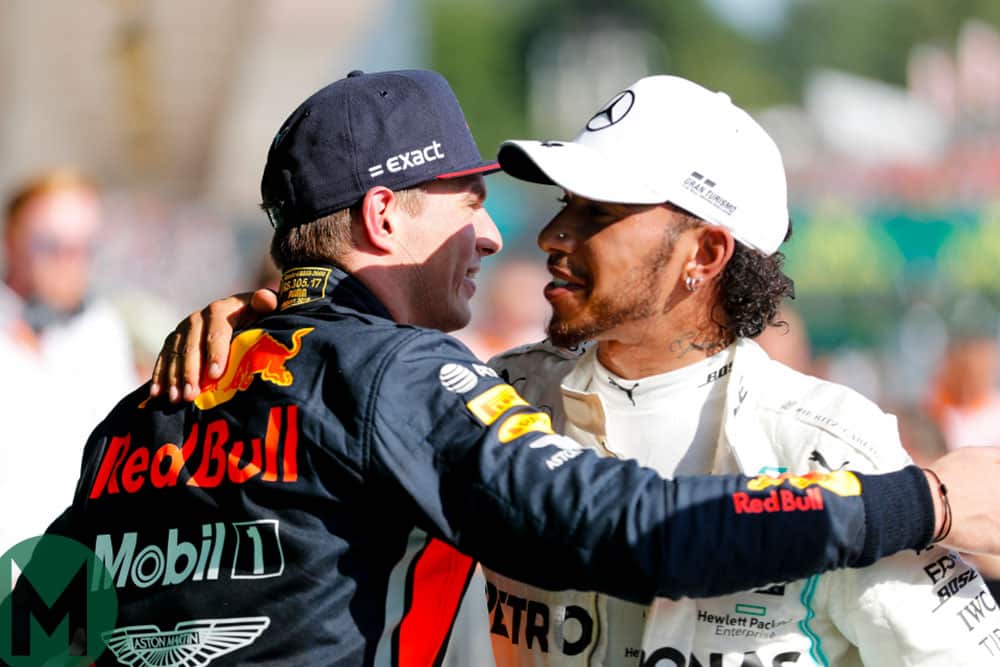 The dream team? It will have to wait until 2021 in all likelihood Photo: Motorsport Images
But still there is intrigue and it is to do with the plans of Vettel. Five years after that early swap from Red Bull to Ferrari, is he contemplating doing the reverse? Scuderia boss Mattia Binotto stated with conviction in Hockenheim that Ferrari's driver line-up in 2020 will be unchanged.
But that may simply mean that he has no intention of triggering what is believed to be a get-out clause at the end of 2020.
But Vettel might. Far from retiring, the rumour goes, he is keen to return to his former home. He's not ready to stop yet, wants to go on for a few more seasons and senses that there may be a longer-term future at Red Bull alongside Verstappen than at Ferrari alongside Charles Leclerc.
From Red Bull's perspective, this could be a great addition. If it and Honda figure they could be challenging for the world championship next year, they need both cars to be scoring heavy points and on current form, Pierre Gasly is not fulfilling that role – and there is no obvious alternative within the junior squad.
---
Related content
---
It needs a driver who will be capable of fighting for victories every time in both seats if it is to stand a chance in the constructors' championship. Or, at the very worst, someone who will be around to pick up the pieces if the first car encounters trouble. Vettel would fulfil that brief perfectly.
Vettel's form this year has been patchy, as he admitted himself in Hungary, but he's not been outclassed by Leclerc, as many were expecting. But surely switching from having Leclerc as team-mate to Verstappen is jumping from the frying pan and into the fire?
Maybe so, but maybe Seb figures if he's going to be challenged by a younger team-mate, he'd rather be doing it in a more competitive car – and perhaps figures that's going to be Red Bull.
Maybe he just feels Ferrari has fallen out of love with him and that he needs a change of scenery to rediscover his mojo.
If it comes to be, what does Ferrari do? It probably calls Daniel Ricciardo who is understood to have a clause in his Renault contract that allows him to leave if either Ferrari or Mercedes come calling…
Two earthquake moves on the 2020 driver market just when it all seemed settled?