People power to propel Perez? 2021 Mexican Grand Prix what to watch for
The ever-popular Mexican Grand Prix could prove critical in the title fight between Verstappen and Hamilton
As if this weekend wasn't eagerly anticipated enough already, glancing at the recent winners list only underlines how great this race might turn out to be.
2016: Lewis Hamilton
2017: Max Verstappen
2018: Max Verstappen
2019: Lewis Hamilton
It has perhaps been the happier hunting ground for Verstappen and Red Bull in recent seasons though Hamilton claimed both the 2017 and '18 titles in Mexico City despite the Dutchman's victories.
If either were to repeat and secure another win, they would equal Jim Clark's record of three Mexican GP triumphs.
Verstappen is riding high on the win at COTA and Hamilton might be on the back foot once more in a crucial race for the 2021 championship.
Though Mercedes has won thrice against Red Bull's double since Mexico returned to the calendar, the balance of power at the top indicates that the Red Bull cars should be quicker this weekend. Will that prove to be accurate?
Power deficits
As far as the remaining circuits go, the Autódromo Hermanos Rodríguez is a Red Bull circuit. The high altitude has often cut a Mercedes power unit advantage down to size and this season things are closer than ever with Honda.
With less oxygen in the air at the higher altitudes, Mercedes engines have proven relatively breathless in comparison to the usual level of performance nearer sea level. In a battle that has ebbed and flowed back and forth between the teams, that might be enough to give Red Bull another crucial victory.
Though Mercedes has opted to take several new units in recent round to combat reliability woes, the fears of a failure due to the unusual challenge of the thinner Mexico City air means that, theoretically at least, if Mercedes place strain to generate greater levels of power output, that could only accelerate the odds of a failure with less dense air to cool the internals down.
Could Mercedes close the gap this weekend? Perhaps not enough to deny Verstappen a consecutive victory.
Perez fiesta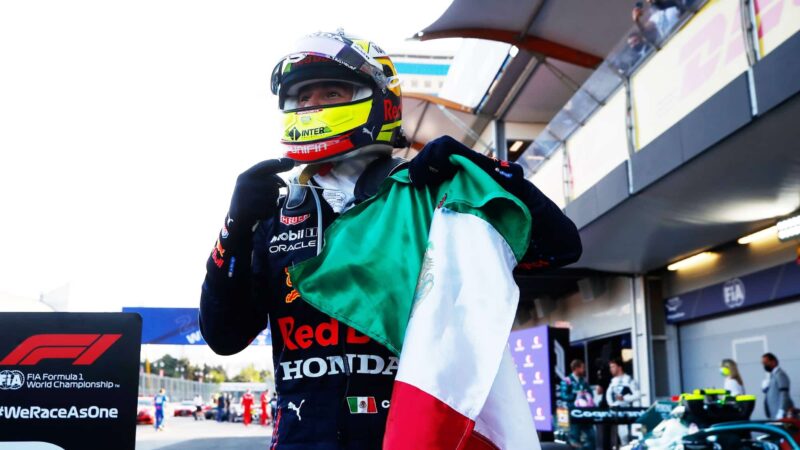 There may never have been a better chance for a Mexican driver to win his home grand prix than this. Sergio Perez seems to have finally got on top of the bucking RB16B and has grown in the car in recent rounds.
Whether it be holding off Hamilton in a crucial phase of the Turkish GP or preventing the Mercedes driver from executing his desired strategy in Austin by sticking with the searing pace of his team-mate in the opening stint, Perez has stepped it up.
The raucous crowds that fill the grandstands in Mexico City are always loud for their driver, evidenced when he overtook Daniil Kvyat for P8 in 2019 and got the loudest cheer of the weekend.
If he can channel the partisan support and find the sweet spot on car set-up, he could be looking good for a victory. The question is, if he is leading from Verstappen in the final stages, will he be asked to give up that win and move aside?
All ok Alpine?
A double retirement at COTA for Alpine would have been a very painful result for the team to take had Pierre Gasly not dropped out of the running himself for AlphaTauri.
It left Yuki Tsunoda as the team's sole-remaining hope and he managed two points for a P9 finish, a welcome but unsubstantial number of points in the fight for fifth place in the constructors' standings.
Fernando Alonso was firing barbs at the race stewards for most of the afternoon in Austin until a cracked rear wing forced him to drop out of contention following team-mate Esteban Ocon's earlier DNF.
The points gap between the two teams stands at 10 points in the French manufacturer's favour, the Alpine drivers have been the more consistent yet recent performances from Gasly have earned his team a number of useful points.
Plenty left to play for in this fight.
Another engine penalty
Valtteri Bottas has borne the brunt of the engine issues that Mercedes has faced but this weekend could be pivotal for team-mate and title-challenging Lewis Hamilton.
The team has kept its cards close to its chest in relation to a further penalty for Hamilton after the Turkish Grand Prix, but if the defending champion does need a new engine, then he's most likely to take it this weekend, due to the expected drop in performance versus Red Bull.
Should there be another penalty for Hamilton, victory isn't out of the question. His 2019 win came from fourth place and the main straight is more than long enough to generate an overtaking opportunity.
But Hamilton will be wary of starting too far back on the grid. Starting from third in 2017, contact on the opening lap forced a comeback drive through the field and an eventual ninth place finish after dropping to the back of the pack.
Any repeat of that result and his 2021 title challenge will take a serious dent.