It was two races in one admittedly, as Mercedes was on another level. Lewis Hamilton sneaked ahead of Mercedes team-mate and poleman Nico Rosberg at the start, but in the opening stint it remained close. Rosberg indeed twice dived up the inside of Hamilton at Turn One but neither time made it stick. On the latter attempt it took Hamilton several corners of wheel-to-wheel scrapping to get the lead back. This was no formation flying.
Then Mercedes split its strategy ticket, with Hamilton pitting first for soft tyres and Rosberg, after pressing on for a couple of laps, taking on mediums. Hamilton subsequently built a 9.5 second gap; even though he would have run on the mediums himself later it looked a decisive advantage.
That was until Pastor Maldonado's Lotus flipped Esteban Gutiérrez's Sauber, bringing out the safety car. This wiped Hamilton's lead and put Rosberg right behind him on faster tyres and with 10 green flag laps still to the end.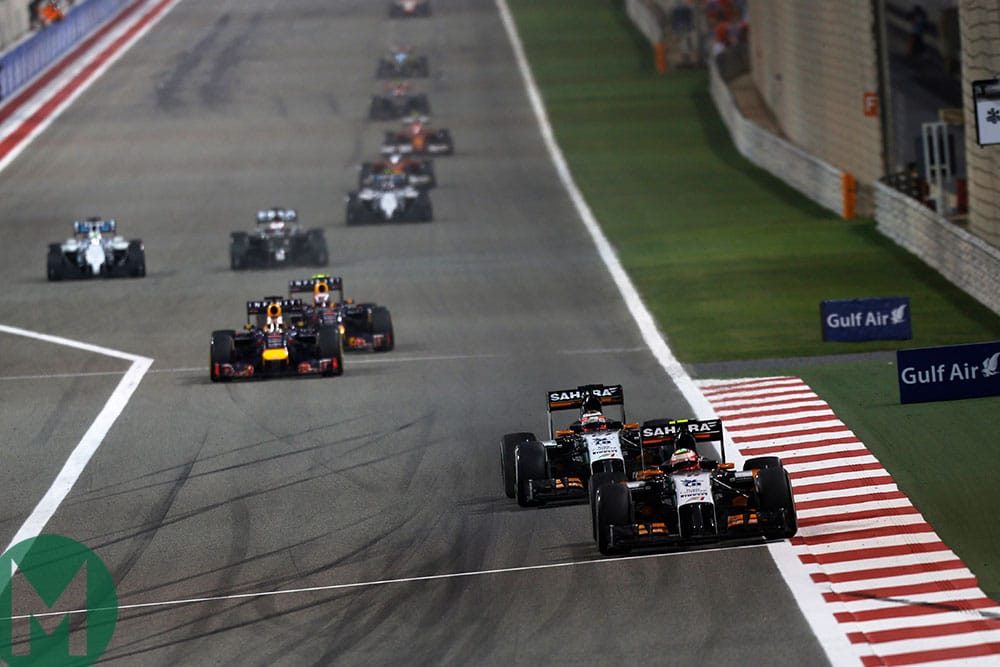 "It looked like game over for Lewis," said Mark Hughes for Motor Sport. "Remarkably, using pure street-fighting tenacity and perfect 'aggressive defending' that stayed just the right side of acceptable, he held on to take a great victory. Several times Rosberg thought he'd got him either at Turns 1-2-3 or up to Turn Four, but each time Hamilton prevailed."
When racing resumed it was indeed a lot like earlier in the race on repeat. Rosberg again twice dived up the inside of Hamilton into Turn One; twice again Hamilton took the place back. Similar to before, in one of the attempts the battle continued through several subsequent corners.
The 'Class B' battle was just as thrilling, with other Mercedes-powered cars such as Force India and Williams mixing it feverishly with the Red Bull pair. Sergio Pérez performed his party piece of bagging a podium when there was the glimpse of an opportunity. He only just held off Red Bull's Daniel Ricciardo, who was recovering from a 10-place grid penalty and may have got third himself with another lap.