The latest-spec Mercedes power unit has brought with it a boost in acceleration and better top-end performance relative to its Japanese counterpart.
Austin's back straight is more than long enough to provide the W12 a chance to stretch its legs. That's not to mention the ascent up to Turn 1, another DRS zone leading into a potential passing point.
If Mercedes lines up ahead in qualifying, catching them could be a tricky prospect for Red Bull. Should the Milton Keynes team deny Brackley and Brixworth another pole position, then there's a real possibility that the Red Bulls will be passed in the race.
Can Hamilton and Verstappen keep it clean though?
Watch out for the speed trap numbers during practice and qualifying and an ear out for anything amiss with the Merc engine. The team has experienced recent reliability concerns and despite taking a new ICE in Turkey, Hamilton could still be vulnerable to an issue before the season is out.
Hold on tight
It's going to be a bumpy ride. During F1's last visit to Texas in 2019, Hamilton described it as "the bumpiest track by far that I have ever been on" and the situation looks to have worsened.
The Circuit of the Americas was subjected to plenty of criticism from MotoGP riders over its level of bumpiness when the series visited Texas at the start of the month.
Aleix Espargaró of Aprilia even called on the riders to boycott the race citing safety concerns as a result of bikes getting bounced into the air over certain sections of track.
Part of the circuit was built on a floodplain and there have been more than a few downpours over the years to distort the track surface. This season, riders claimed that the track was bumpier than ever. Although work has been carried out since the MotoGP race on flattening out the worst parts, drivers will be rattled about.
A not so fond farewell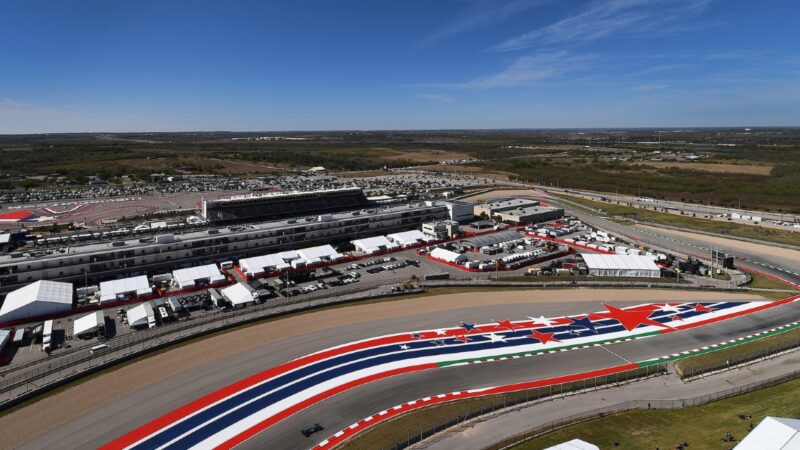 With Netflix's Drive to Survive leading to a boom in popularity for Formula 1 stateside, the appeal of multiple races in the country is clear and Liberty Media has been clear in that aspiration since taking over the series from Bernie Ecclestone.