Mansell left at the end of the 1992 season, and in 1993 Alain Prost dominated the World Championship in the FW15.
"We started work on the 15 towards the end of '91, and it was intended to be the '92 car, but we decided to start the season with the 14B. With the 14B it was a relatively straightforward conversion from off to on, whereas the 15 was a committed active car, with no either/or. However, we seemed to be so strong, and thought, 'Maybe we don't need to bring the 15 in this year.'
"The FW15 in 1993 wasn't a bad car, but I don't think it was a particularly significant step better than the FW14B. There could have been an argument that we might have done better to develop the 14B and run that in '93, but your tendency is always to do a new car."
Prost retired at the end of 1993, as his old nemesis Senna joined the team. Then 1994 brought tragedy when the Brazilian was killed at Imola.
"I must say, undoubtedly, Ayrton was a very, very special driver," says Head. "He left McLaren expecting to climb into a perfect car, and the car wasn't perfect. The unfortunate thing is, by the time we started the Grand Prix at Imola, the car was a lot better, and he was absolutely convinced that he was going to win the race."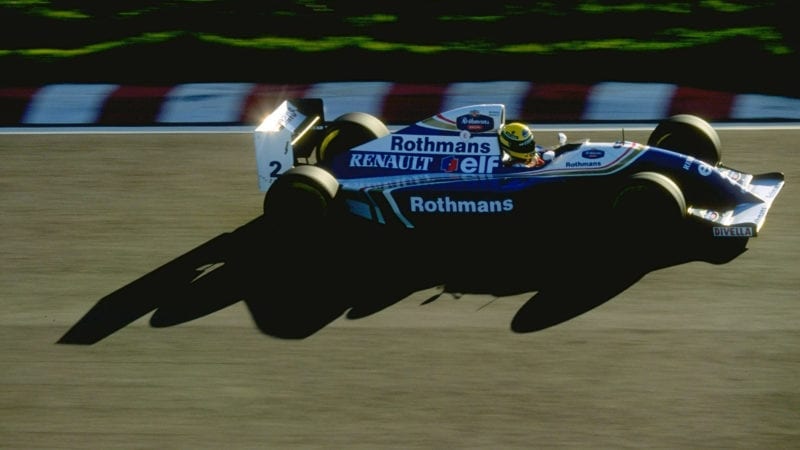 Damon Hill challenged for the 1994 title, but he lost out to Michael Schumacher at the final race. Hill continued to be a race winner with the FW17 in 1995, but made too many mistakes, and again lost to Schumacher.
"We finished the 1995 season with the general feeling that we should have won the championship. We were probably not very good at driver psychology. I think Damon felt that we felt that he should have won the championship. I have to say I admire how he responded. I think there was a suggestion that Michael was fitter than he was, and Michael could operate like a qualifying lap every lap, more so than Damon had.
"But Damon got himself enormously fit, and he lost the feeling of inferiority to Michael, I think he felt he was just as fit as Michael. So he turned up in 1996 as the same basic personality, but a much more self-confident, focused, 'let's do this job' person than we had finished with in '95. The car was good, and apart from one or two little hiccups early in the season we started scoring and looked as if we could take the championship that year."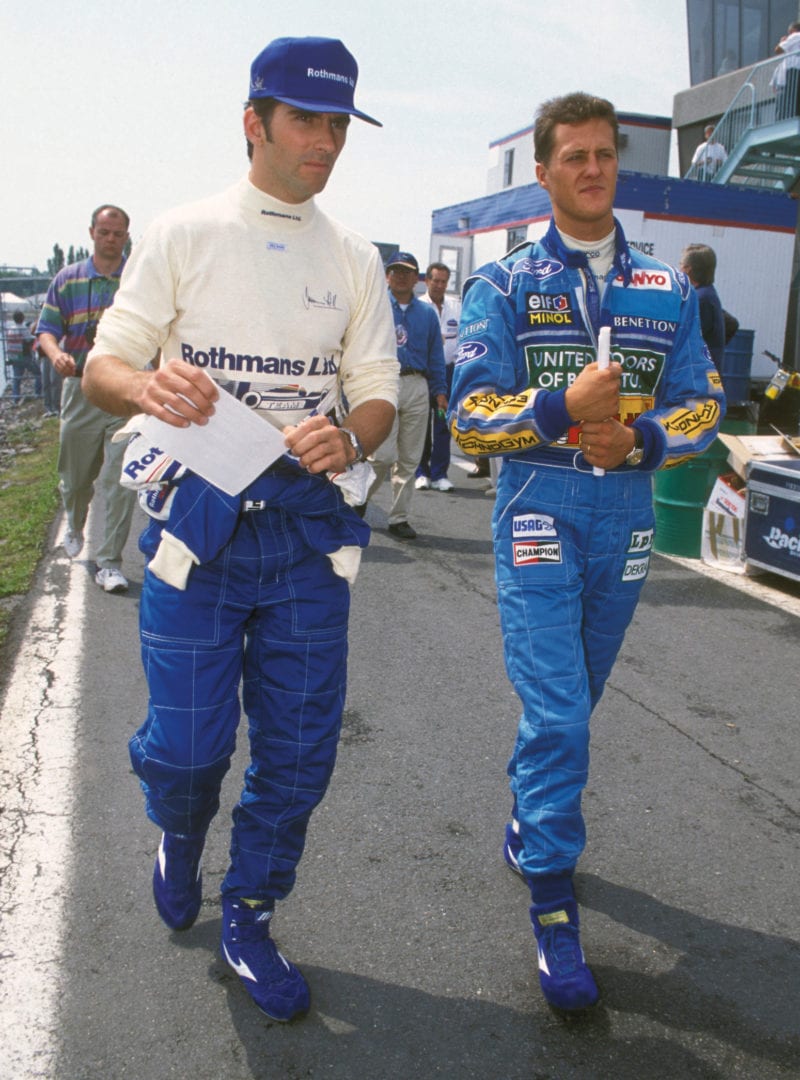 Hill duly beat new team-mate Jacques Villeneuve to the 1996 World Championship. At the end of that season Newey left, but Villeneuve went on to win the 1997 title. That was to be the last year with works Renault power: "The '97 car was mapped out by Adrian, who stood down at the end of '96. We had people good enough to deal with any problems. I don't think the development rate was that fast year-to-year at that time."