Qualifying was pure drama. Sergio Perez and Valtteri Bottas topped Q1, split by three-hundredths, while the main acts did little more than ensure smooth progression to Q2, Verstappen fifth and Hamilton ninth.
On his first Q2 run Hamilton initially had concerns: "I don't know what we're doing, I have no grip out here…" It was only a temporary state of affairs and Lewis finished up topping the session by 0.23sec from Perez as the entire top 10 save Lando Norris went through to Q3 using the medium-compound Pirelli.
Now though, it was all about who could get the most out of the soft-compound tyre in Q3. Hamilton had a big moment at Turn 9 on his first attempt, aborted, went again and was quickest but on the radio requesting an extra hole of front wing between his runs. Verstappen beat him to go to the top of the times by 0.38sec, Bottas then went second but Lewis, with a fine second run, took back provisional pole.
The gladiators were doing their thing and Verstappen embarked on what would have been the lap of the year had he completed it. With total commitment, the Red Bull flirted outrageously with the Turn 2 wall en route to a fastest first sector. He was hugely scary to watch through the flat-out Turn 22 after going purple in sector two as well.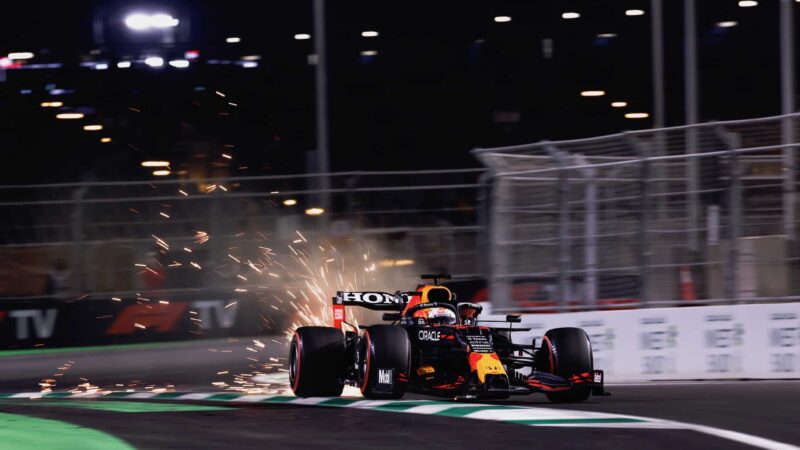 He knew from his dash that he was three, almost four-tenths up on his first run before, heartbreakingly, locking his left front into the final corner, trying to save himself with a bootful of throttle and opposite lock, then tagging the barrier on exit. That was it, pole gone, and an anxious evening waiting to find out whether the gearbox has survived or whether he faces a disastrous five-place drop for the second successive race from what is now third on the grid.
On the Red Bull pit wall Horner and Adrian Newey clasped their foreheads and looked stunned as Max's dad Jos Verstappen thumped the table. Gone was a gilt-edged opportunity to start with an 8 metre advantage which would have brought every chance of converting his eight-point championship lead into at least 15 before the season finale in Abu Dhabi next week.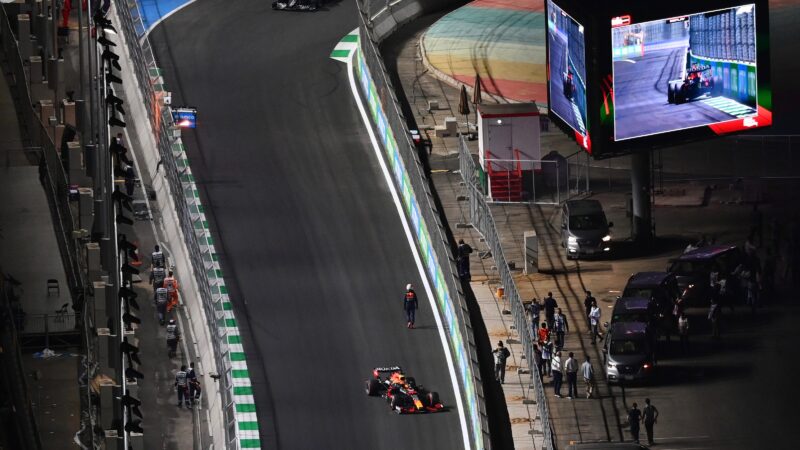 Headline writers may well have Max cracking under pressure, but that would likely be a flawed assessment. This was a guy with total confidence in his own ability determined to look after his own destiny. The idea of driving a conservative last corner because he was up on his delta would not have entered his head. Not with a Bottas Mercedes still on a hot lap. According to Verstappen, he braked at the same point he had on his first run.
Toto Wolff knew that until that moment Verstappen and Red Bull had Mercedes beaten. "They got their soft tyre in the window with a single warm-up lap and had a dominant package," he admitted. "We thought they would get the pole. They have concentrated on the single lap and we expected to be much stronger. F1 is crazy, full of surprises."
Verstappen, trying desperately to find a positive, said: "It's terrible but in general qualifying was good. We had to switch the tyres in but we knew the pace was there and we showed it on that last lap. It's the first time for a while we've been able to compete for pole, so let's see what we can do in the race…"
It could be tough. Although Saudi has three DRS zones, overtaking won't be easy. And Max's worst nightmare was an 11th hour lap from Bottas that was just 0.11sec slower than Hamilton and which locked out the front row for Mercedes. IF his gearbox is okay, Verstappen desperately needs to beat Bottas into Turn 1 tomorrow. He has been unflappable and robust all year but the events of this evening will test him.
"The car had the potential to be P4 but the driver didn't…"
As has been the case for most of the year, Perez's qualifying best was almost half a second from his team mate's, which was far enough away for Charles Leclerc to slot his Ferrari into fourth on the grid, his best qualifying performance since Turkey.
That was a great effort considering a high-speed shunt at Turn 22 on Friday which brought FP2 to a conclusion four minutes sooner than scheduled. The Ferrari looked badly wrecked but, working until 4.30am, still within the curfew, the Maranello crew repaired the chassis, used the same engine and needed only to put in the race gearbox.
"That sort of crash dents your confidence at a place you need it," Leclerc confessed, "and I had to be patient in building it back up." But he successfully did exactly that and it was team mate Carlos Sainz – who had looked quick all weekend – who pulled off save of the season in Q2 but still damaged his rear wing, which means starting 15th tomorrow.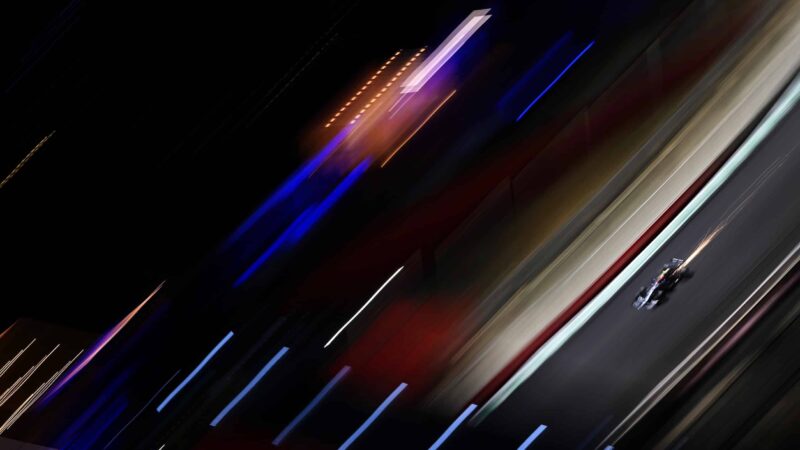 Behind Perez by just 0.002sec, Pierre Gasly starts sixth for AlphaTauri, himself just 0.06sec clear of Lando Norris's McLaren.
"The car had the potential to be P4 but the driver didn't…" said a self-deprecating Norris. "I only had one Q3 run because I needed a set of softs in Q2. I was scared of being eliminated if I'd used mediums, which is what happened to Daniel."
Indeed, team mate Ricciardo was pipped for the last Q3 slot by 0.05sec by Antonio Giovinazzi's Alfa Romeo.