Watch Jim Clark take on the RAC Rally
- Last updated: December 4th 2019
Clark's driving skills were put to use well beyond Formula 1, and they shone even on the exacting RAC Rally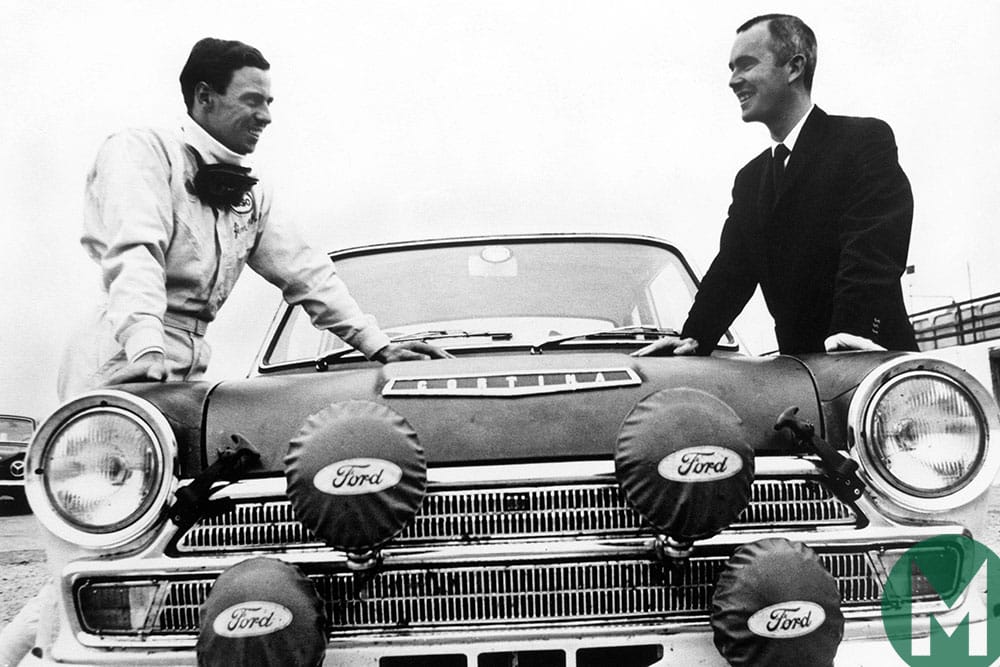 There will never be another like Jim Clark. Born on this day in 1936, his statistical achievements read like something from Boys' Own rather than sane history.
He started 72 Formula 1 grands prix, won 25 of them (in an age where reliability was not nearly what it is now) and claimed 33 pole positions as well as two world titles.
And his skills were such that he racked up honours far beyond F1, most notably claiming Indianapolis 500 victory – the first non-American to do so in almost 50 years – and there are those who claim he was swindled out of two more Brickyard wins.
His skills in taming a Ford Cortina in the British Saloon Car Championship (the forerunner of the BTCC) were also noteworthy, and he took that title in 1964. He was accomplished in Formula 2, sports cars and even took in the odd NASCAR race. All this too in a motor sport career that did not even extend to a decade.
---
More: Jim Clark's 1966 RAC Rally
---
While in late 1966 perhaps most astonishingly of all Clark had a go at the RAC Rally, as Rally GB used to be known. Rallying was if anything even further removed from circuit racing then, and the RAC Rally was close to unrecognisable – that year covering 2400 miles with 63 special stages across five days and three nights.
And Clark, again in a Cortina, performed magnificently, winning three stages and sitting comfortably inside the top 10 overall throughout. This was before losing time in a crash on SS40, before he rolled out definitively a few stages later.
And we have found British Pathé footage of that rally, as Clark and several other noteworthy names take on the challenges. You can watch this below.