Images of a '956-style' Porsche LMDh car have come to light, shortly after the Stuttgart marque itself teased official renders and announced two of its drivers for the programme.
The pictures issued by Porsche focus on the rear of the car, but detailing of the front of the car – from a presentation shown to selected guests – now show an LMDh challenger which the company apparently compared visually to the all-conquering 956, an icon of the 1980s Group C category.
Whilst the wheel arches look slightly similar to the headlights of the iconic 956 along with vents under the windscreen, other characteristics form the murky pictures are difficult to compare.
Meanwhile, the official images of the rear of the car show its LMP2 roots. The LMDh category cars are required to use a chassis based on a development of the current LMP2 regulations, with four choices of Dallara, Oreca, Ligier and Multimatic. Porsche has selected the latter.
With the same release, Stuttgart announced its first two of its drivers for the LMDh programme, which will be run by Penske – Brazilian Felipe Nasr and American Dane Cameron.
After two seasons with Sauber in F1 came to a close at the end of 2015, Nasr moved over to US endurance racing and has experienced considerable success, claiming IMSA's top-level DPi category crown in 2018 and 2021.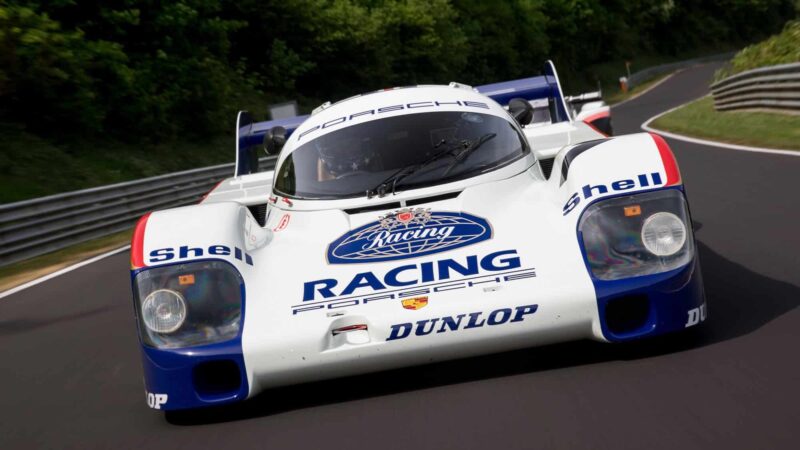 Cameron has a similar level of achievement in American sports cars, also winning the DPi class in 2016 and 2019.
The pair will spend 2022 developing the LMDh car in preparation for a 2023 entry in WEC and IMSA, with the squads run by Roger Penske's eponymous outfit.
However, neither Porsche nor Penkse have specified which series its announced drivers will take part in – if not both.