F1 2023 season preview with Johnny Herbert and Mark Hughes
With the new Formula 1 season already upon us, our grand prix editor Mark Hughes and columnist Johnny Herbert join Motor Sport editor Joe Dunn to talk team changes, tech updates, driver rivalries, venue additions and whether Max Verstappen's dominance can be curtailed
Joe Dunn: I think we are all looking forward to a mammoth season – 23 races! But what are you particularly hoping for in terms of racing?
Mark Hughes: The big hope is that we've got at least two teams, preferably three, with nothing between them at the front. It was a season of dominance last year, which I don't mind really, but each season is different isn't it? It would be fantastic if we had a competitive Red Bull, Mercedes and Ferrari that are separated by a tenth of a second. That would be the dream, but let's see.
Johnny Herbert: Yes I agree. Last year we thought we would have a three-way battle and it didn't quite materialise. It started off with Ferrari doing well, then that sort of petered off and then came the domination of Red Bull – and Mercedes just didn't get it together. I hope Ferrari and Mercedes have sorted it this year.
MH: You'd think there's more low-hanging fruit for Mercedes and maybe for Ferrari with the power unit than there is for Red Bull. For Mercedes, although there were lots of symptoms that weren't good to see, they all seemed to come from the same source. So if they can attend to those problems then they should be somewhere close. For Ferrari, post-Baku after their power unit failures, they ran in significantly detuned form. Now they should be able to dial it back up.
JH: There's rumours that detuned figure was around 30bhp.
MH: It's a very sensitive subject. In theory, you can't do performance developments [because of the freeze in the regulations], but you can do reliability developments. And when it's more reliable, you can run it harder.
JH: But 30bhp? That's big.
MH: Yeah. They were implying that they were two-tenths short after Baku to protect the engine. That's been translated as 30bhp. But it's not that simple with a hybrid unit, so maybe it's not 30bhp. But it will be significantly better than it was – perhaps back to pre-Baku levels when it was clearly the fastest and the best engine. But there's no point in that if it doesn't last.
VASSEUR'S CHALLENGE
JD: It's not just reliability for Ferrari. Mercedes was almost the inverse of Ferrari last year in that they had problems with the car, but made the most of what they had. Ferrari had a very good car, but conspired through strategy errors and reliability for it not to work out. Do you think those things will even out in 2023?
MH: That would be the hope. There's still potential for things to go wrong and it's not inconceivable that Mercedes hasn't properly nailed the root problem. It's conceivable that Ferrari hasn't properly sorted the reliability problems or the structure problems too. It's still up in the air, which is why this is always such a fascinating point of the year.
"The Ferrari will be significantly better than it was, perhaps even the fastest and best engine. But there's no point if it doesn't last"
JH: The strategy calls that were wrong last year, Mattia Binotto defended. That's got to be different now with Fred Vasseur replacing him. He's got to get hold of that and make sure that they are on top of it. Because Red Bull and Mercedes always are. They don't make many mistakes.
MH: Yeah. Binotto was trying to protect the team publicly.
JH: It's very hard to protect that when it's so obviously going wrong. Vasseur has got to change the mindset.
MH: Fred was talking about it in his first media session as Ferrari boss. He's seeking to get a proper understanding of exactly what was behind each of those decisions. The point he makes is that the channels of communication were probably not ideal. It sounds like there were an awful lot of people piling in with their ideas and not always the same ideas.
JH: It got to a point where you had their driver deciding with their engineer the strategy. From a driver's perspective, you've got to take the pressure off Charles Leclerc.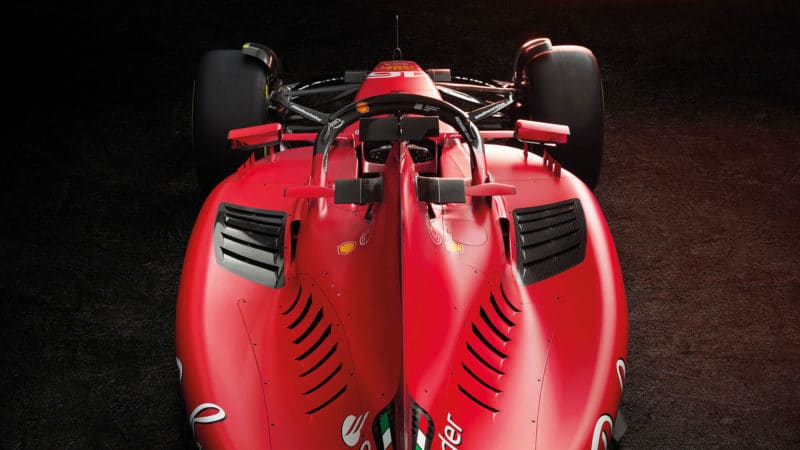 RED BULL'S TITLE DEFENCE
JD: At Red Bull, Christian Horner has said they may have suffered from their wind tunnel penalty hangover from previous years. How do you think they are going to come out of the blocks over the first few races?
MH: I'd be amazed if they were anything but super-strong. It's not just the advantage of momentum – it's the concept of the car and they're just a super-efficient team. Yes, they've taken two hits on the wind tunnel time – one with their top position in the constructors' championship and one with the penalty for the cost cap breach – but I don't think that's going to make much of a difference. It will make some difference, but they're just too good to write off as a super-competitive force.
JH: It probably won't harm them much at all. CFD [computer-aided calculation of aerodynamic components] is the most prominent, strongest tool they have. The wind tunnel is a bit of a check-up. It's not really where all the work is done.
"Red Bull is like a big F3 team and that's partly why it works so well"
JD: How do you think the loss of Red Bull owner Dietrich Mateschitz is going to affect the team going forward?
MH: That's a very interesting long-term question because his management style was very much to put the lieutenants in place and leave them to it. Red Bull is actually a very simple team in the way it is layered and structured. It's like a big F3 team in that respect – and that's partly why it works so well. He's been replaced by two people with the responsibilities divided up. They're not from F1, they're from other parts of the Red Bull empire. So I don't really know how that dynamic is going to work.
ALPINE vs McLAREN vs ASTON MARTIN
JD: Let's consider the fourth and fifth teams, Alpine and McLaren. Can they make the jump to take on the top three? Which is most likely and how could they potentially do it?
"The big regulation reset of last year increased the gap between the top three teams and the rest"
JH: For me, Alpine is more likely. They've probably got the ingredients to improve on what they had last year. Reliability is going to be a big thing they need to clear up. There's been a lot of [staff] movement behind the scenes. A lot of people from Mercedes have moved across. On the drivers, Esteban Ocon and Pierre Gasly will push each other's limits. I believe that Alpine are in a slightly stronger position compared to McLaren. To get another team in that mix with the top three would be brilliant. Alpine have a chance of that but they need not one jump or two but probably three to really be in the mix.
MH: That big regulation reset of last year increased the gap between the top three teams and the rest, which very often happens when rules change. Go back to 2021, the last season of the old regulations, and McLaren was in the middle of that gap and on a good day could be in the mix. Now I agree with Johnny. When you chart their progress Alpine seems to be making the most consistent progress, just going step by step. McLaren has real question marks about its existing wind tunnel and will do until the new one comes on stream.
I would be disappointed if Aston Martin wasn't very much in that mix of best of the rest because they've invested so much. They've got some very high-profile names there. Last year was a bit too early to put all those people together and see the effect straight away. But they will be running out of excuses if they're not at least in that mix this year.
JH: If not, Fernando Alonso will point that out! That is a good thing, to be perfectly honest. Whatever you think of Fernando, we all know he's still got the wow factor when he's in the cockpit. It's also that drive and push that will put the pressure on the team to produce what he needs.
RESET AT WILLIAMS
MH: The other big change is James Vowles coming in at Williams. What he brings is the type of personality that might create a bit of unity and by all accounts that has been lacking there for several seasons. It's a common story that when things are going badly there's competition between the departments and within the departments. Nobody wants to be part of the failure and everybody thinks it's someone else's fault. The culture becomes a bit poisonous. Over the years I think that's definitely been part of Williams's problem. What James has got to do is stop that, get everybody firing in the same direction. He's the sort of personality that can do that – very engaging, very bright. If he can get it becoming a team again, then he can start to assess where the investment's needed. And also the recruitment needs. But the priority is unity through the culture.
JH: I have a small question mark just because James was a chief strategist at Mercedes. He's done a very good job on that; the software he produced has been very beneficial to Mercedes. But the job of team principal is a different world of pressure. Expectation suddenly appears on your shoulders. He's really never had that because he's just been a part of the machine. Now it's actually down to him. He's got to prove his worth. Not just one person makes all the decisions, but has he got the same character as Toto Wolff or Christian Horner, for example?
MH: It's a good test for him. He's been in effect Toto's right-hand man for quite a while.
THE ROOKIES
JD: Let's talk about the drivers. There are three rookies this year – Nyck de Vries, Oscar Piastri and Logan Sargeant. Who are you looking forward to seeing the most?
JH: Nyck de Vries has come through in a very quick way, as has Oscar Piastri. They've got the skill set that you need to be able to drive a Formula 1 car. The main problem, as we saw with Pierre Gasly at Red Bull, is the pressure that suddenly arrives overshadows that raw ability because you're having to deal with things that you never expected. And then you've got a team-mate that every time you think "that was a good lap", you look up at the screen and see you're still half a second off or whatever. That is going to be the difficult thing for them because in Formula E or Formula 2 it's a relatively stress-free place to be. F1 is a very different world. Some people can deal with it, some can't. But they're in the right teams to show us what they've got.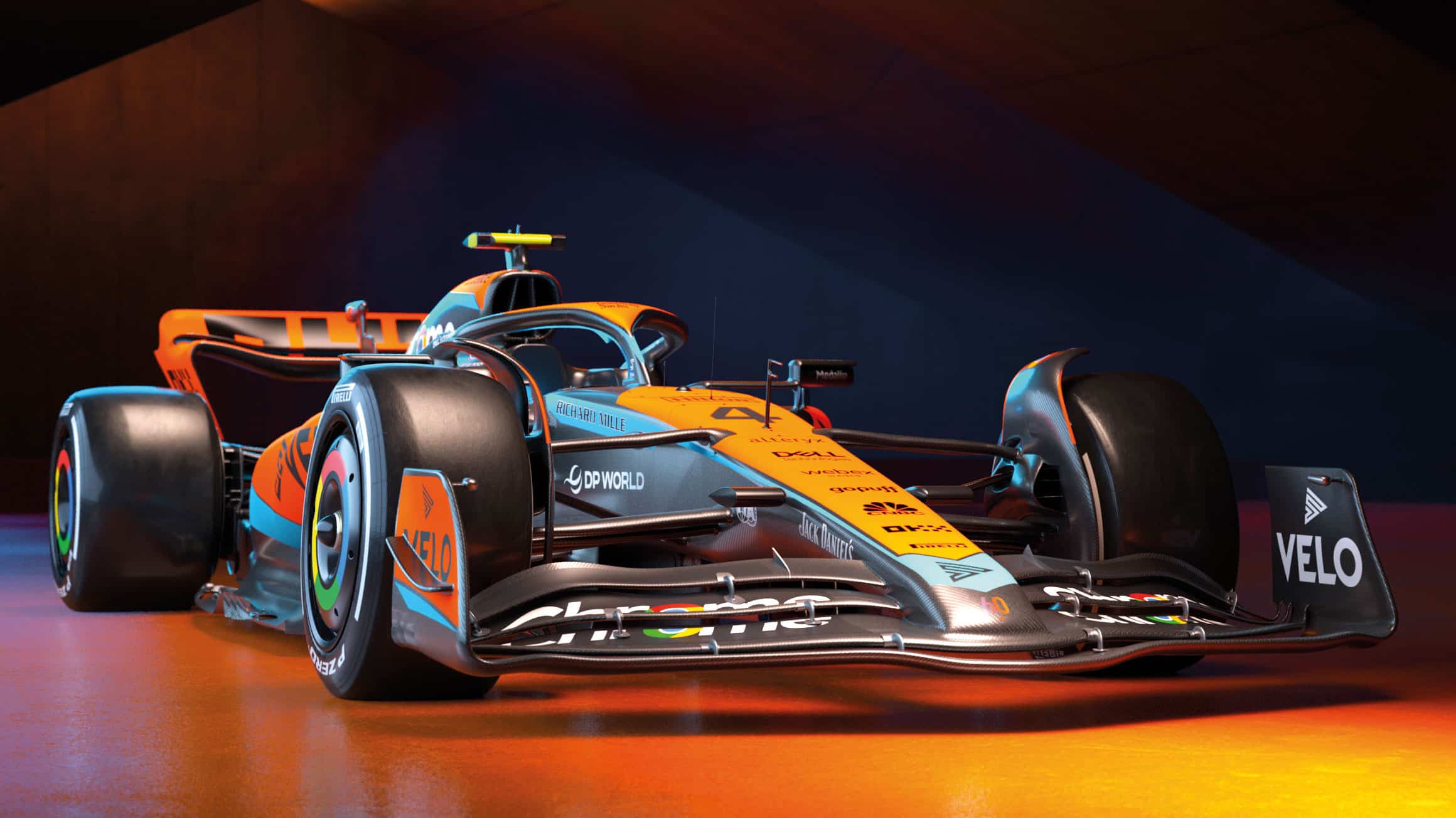 JD: How long would you give these guys to deal with those pressures?
JH: In the world we live in it's got to happen for them immediately. Because if it doesn't, you start getting all the criticism and that affects what's happening in the cockpit. Look at Mick Schumacher with the pressures of his name. Was he good enough? He was but not all the time. Doing two good races is not a problem, but you have to do it every single time. That's the expectation the teams have on you. It's not a simple thing. But the ones who have that raw talent are normally able to deal with the pressures that they're under.
MH: Yes, there's a sort of spiral in energy with young drivers. If it's going up with you, you sort of ride the wave and you can create good performances because you're on that wave which creates more – but the spiral can go downwards as well. That's the tricky bit. And if you look at Oscar, he's ridden that wave all through his career. But he's arriving at a really tough gig because he's going to be measured against Lando Norris, who is operating absolutely at an elite level now. He would be fighting for a world championship if he was in the right car. Although that's not the general perception because he hasn't done it yet. Oscar has got to really try and keep that momentum going. He's got to give Lando a hard time in a rookie season that's not a given, no matter how good you are.
With Nyck, the big thing is grabbing opportunities when they come and he did a brilliant job of standing in for Alex Albon at Monza last year and that created this opportunity at AlphaTauri. One opportunity creates another one and he's got to do that again, measured over a season. He's against Yuki Tsunoda, whose reputation is not that high, but last year he was beginning to operate at a pretty good, consistent level. It was quite close in performance between him and Pierre Gasly. So not necessarily easy for Nyck.
JH: Basically it's consistency. But that's something you can capitalise on as a team. And then once you get on top, you can have some control. There's all those little mind battles that you have.
MH: Exactly. But with Logan Sargeant at Williams I guess he's got a little bit more time to establish his credibility. He's coming in absolutely as a rookie, with not so much expected of him and the team. But again, he's got a pretty high standard of measure against Alex Albon. It'll be tough, but it's supposed to be. It's the top level of the sport.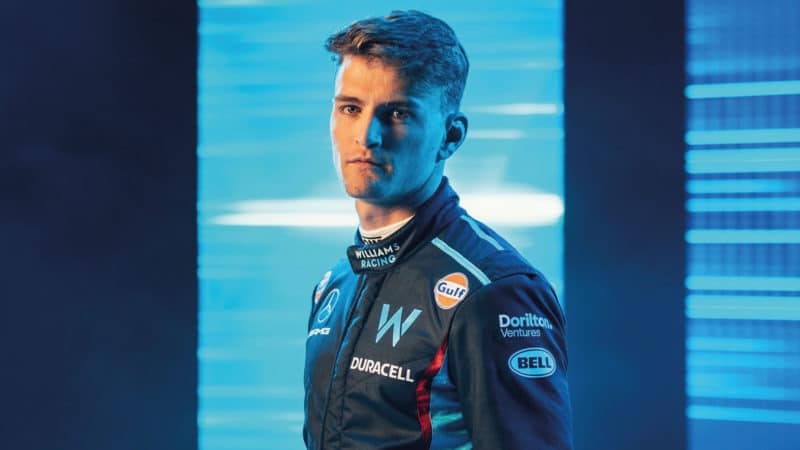 MERCEDES POWER STRUGGLE
JD: And what about Lewis Hamilton and George Russell at Mercedes? How do you see that relationship playing out? It was one of the intriguing subplots of last year, how those guys work together.
JH: It's going to be tough for Lewis, but it's also going to be tough for George as well. The one who's probably in the better situation at the moment is George. He had such a good season last year and put Lewis under a lot of pressure. His performances were good and not just on one lap. He wasn't Joe Average when it came to the races. But you can't rule out Lewis. It's not as if he's finished. No, he's still hungry. I think the eighth title is still an important thing for him to achieve. Mercedes has got to give them the car. But that dynamic between those two – it's the most exciting pairing that we've got in F1 at the moment. There will be a crossover with George when Mercedes will know 'that's our future'.
MH: Their seasons in comparison to each other went in phases last year. Lewis was a little bit slow out of the blocks, then they realised where the car needed to be run and gave up on trying to unlock the potential the wind tunnel said was there but it was always a mirage. Once Lewis got his head around that he became quicker. George regrouped after his little incident at Turn 1 in Austin and he came back strong again. I think they're both incredible drivers. Whenever you compare someone of equal calibre on basic raw ability, the younger guy will be the one that prevails. But he might not be quite of that calibre. It's that last little bit. Also from Lewis's perspective, he will know that eventually the skills will begin to dim, but it doesn't have to be now, does it? It could be five years down the line. There could be many more wins and championships in him yet.
JH: His worry is that George is only going to get stronger. That's the thing. As you said, a bit of a mixed bag during the season. Brazil? Now that was a game-changer for George mentally. That puts you on another level and that level I think will be carried through.
MH: And to do that and have Lewis sitting right on your exhaust pipe for however many laps it was, that was special.
HAMILTON vs VERSTAPPEN
MH: The other interesting dynamic is Max Verstappen and Lewis. The instant last year when Lewis got a car that was competitive against a Red Bull they crashed again. We were back to 2021. So for George that's quite interesting. If that dynamic is just locked in between Max and Lewis with neither giving up anything to the other one, that's very interesting for George, isn't it? If the car is competitive, you can just sit there and watch. Max doesn't get into these scrapes with other drivers, and neither does Lewis."
JH: It's an interesting one. Why? I can probably go back to Felipe Massa and Lewis and they did the same thing, crashing into each other. Felipe and Max in some ways are very similar characters. All three have the same sort of mindset, where they never give up. But if we do go into this season where it's Max versus Lewis fighting it out, they've got to be smart. There have been occasions I think where that smartness hasn't come out, and they're probably going to lose out if Ferrari…
MH: …Yeah, you've got Charles Leclerc sitting there, and George sitting there. Exactly.
"The eighth title is still an important thing for Lewis to achieve"
JH: That's what's great for us. And if Charles is the next guy, how will that relationship with Max work as well? It's all nice that Max says, 'I really enjoy racing with Charles,' but they are completely different characters. That's where he feels he can control what Charles does on the race track. It's this wonderful sort of mental battle that we saw with Senna and Prost, for example, or Mansell and Piquet. We've seen so many of them. Michael and Damon. You know, it's brilliant to see that these guys will be tested.
There's an element of sort of being a little bit smart and not getting yourself in a position that actually could have been avoided. Look at Silverstone in 2021: if Max had given up at Copse corner the championship wouldn't have gone to Abu Dhabi anyway. But I love what Max does in a race car.
VIVA LAS VEGAS
JD: We've got a record-breaking 23-race season. Which are you looking forward to?
JH: Well, Vegas. It's got to be Las Vegas. But the race has got to work as well. It can't just be about being in Las Vegas. There's got to be an entertainment factor to the race. I think we all want that. It doesn't matter what race we go to. It's a bit like the sprint races. They don't always work out perfectly, but the entertainment sometimes crosses over to Sunday. And I always like Baku. When the teams fight it out that seems to be the one that sparks something extra special. But I hope it works in Vegas, for sure.
MH: Yeah, look at Vegas in 1981 and '82. The race has got to work and it won't if the track is rubbish. Vegas is emblematic of the rise of F1 in the Netflix era. How long that can keep expanding is an interesting point. And also where it takes F1, not just geographically and politically, but just in the way that it presents itself. Part of the core appeal of F1 is it has always been a bit rebellious against the normal world. It's a different part of the world but doesn't necessarily traditionally encompass the same values and morals. But if you've got something that is so commercially successful, you run the risk of it becoming bland, especially if you're telling drivers what they can and can't say, and we're starting to get into that territory now with the FIA. It's got to be a free-spirited thing, otherwise you're in danger of losing its core appeal. That's where they've got to be very careful – they might be expanding too quickly to keep that core.
THE COMPETITIVE EDGE
JH: We're in a better position now compared to when I was in Formula 1 in the 1990s. The domination in competition was huge, with the time in seconds between the front and back of the grid sometimes even into double digits.
MH: In 1992, if you were 2sec off the pace, you were on the second row of the grid.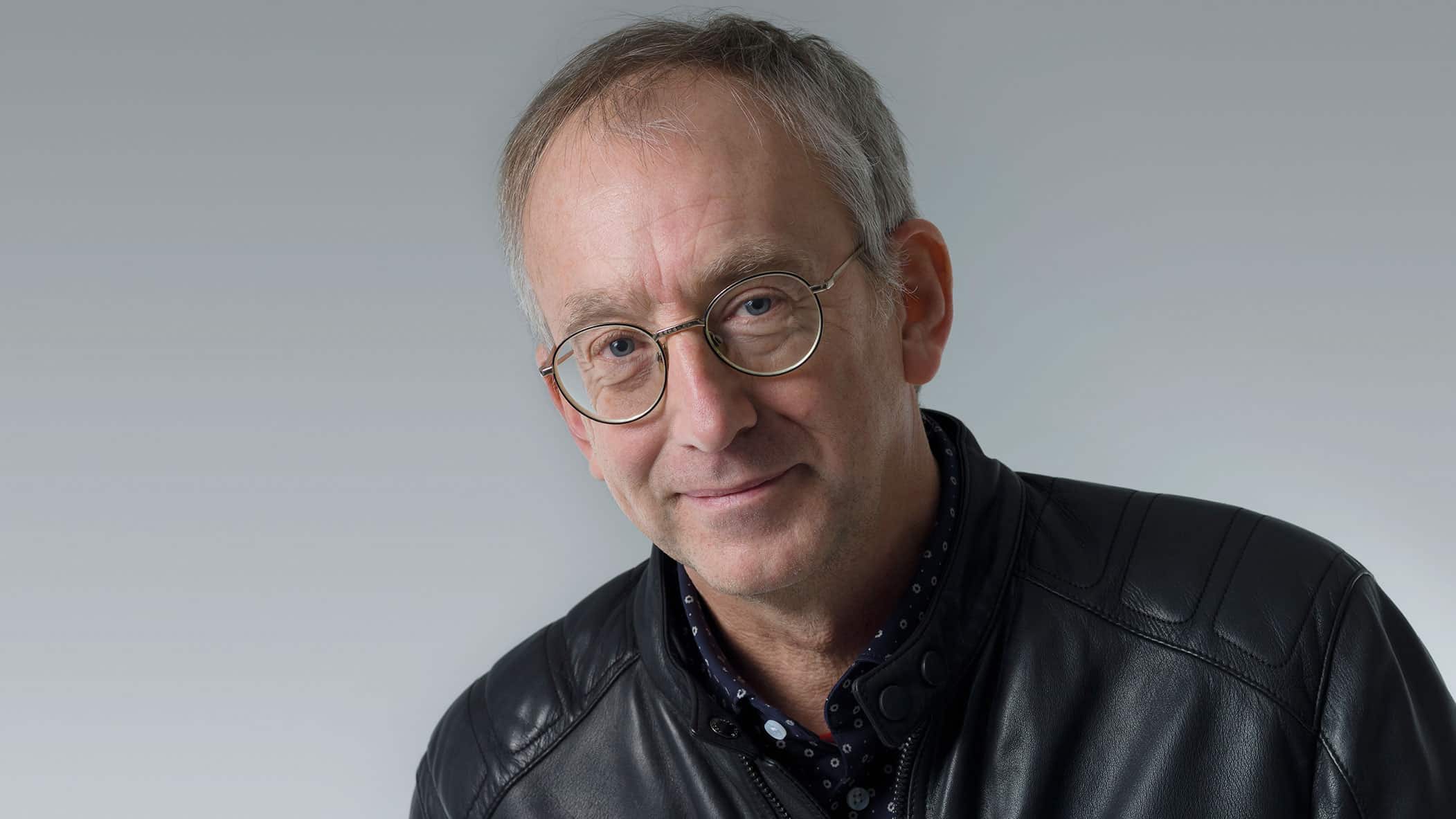 JH: Yes. I remember when I had the Lotus 107 at Monaco after the 102, and I was sixth. But I was still 3sec off. There was a Hockenheim race where I believe it was about 12sec from the guy on pole to the guy at the back [1982 German Grand Prix]. So from the perspective of how close it's become, the exciting last couple of years that we've had with these battles is the positive thing. It all goes back to the entertainment. Look at what they are trying to do for 2026. As was the intention for last year, it's to make the racing better. If we make the racing better, the whole thing benefits. It doesn't matter if you go to more races and sort of dilute it in a way. The entertainment works and it's a win-win.
TALKING TECH
JD: This will be the second year of the new regulations. Are we expecting the racing to get closer? And does it have to in order to prove the rule changes were right?
MH: There are aspects that it's still a work in progress. I think racing is better under these regs – you can follow each other closely for longer. It requires a next step, something to be done on the tyres which Pirelli are addressing. Ultimately, it's still a tyre-limited thing: you can race for so long, longer than before, but still the limiting factor will tend to be tyres. At some circuits it's brake temperatures but usually it's tyres. There's no reason to suppose that it's going to go backwards this year. In racing terms it will be much the same. Although in competitive terms, as we said, we need to see that gap between the top three close a little bit.
JH: It should be close, shouldn't it?
MH: In the second year it should be because everybody has got a pretty good handle on why they couldn't improve any further last year. Hopefully it should be better. Last year was already an improvement.
JD: Are there any significant technical changes for the new season?
MH: The most significant change is the raising of the floor ahead of the rear tyre and the throat height of the diffuser in the venturi channels, which has been done to make them a little less sensitive to the bouncing and porpoising we saw last year. But the teams are still going to try to run them as close as they can to where you get the onset of that. It's just going to make them a little bit less sensitive. I don't think that's going to make a radical difference, to be honest.
JH: The bouncing had reduced last season.
MH: There's performance there to be had when you look in the wind tunnel. It's very tempting to ask, 'How do we get around the bouncing?', then find a different way of doing it. This minor change has sort of thrown it into the air a little bit, but I'd be amazed if we got anybody with that sort of fundamental problem at the first races.
JH: Definitely. With that, it's only going to make the racing that bit closer. They will still be able to push each other closer than what we saw last year, as in following the car in front. It was lovely to see drivers enjoying themselves last year. That's something which is only going to benefit us. I'm looking forward to it because we have that chance of the top three mixing it together, and then hopefully someone else getting on to the back of that.
VERSTAPPEN'S HAT-TRICK?
JD: And finally, what are the chances of Max winning again?
MH: I don't think he will be as dominant as last year. But he still starts as favourite.
JH: I think so. Again, I hope Mercedes have been able to sort out the issues that they had last year. When we went to Brazil, OK, yes, it was at altitude, but they have a car that has got what it takes to take it to Red Bull. But it's about being able to use it when we come back down to sea level, and that seemed to be the biggest problem they had. Then we've got to throw Ferrari into the mix. The ingredients are there to make it more difficult for Max. That's what we enjoy, isn't it?
---
Listen to the full F1 preview podcast