Drive the classics at Europe's top historic racing venues
Fancy giving your car a day of fun at one of the top historic racing venues? Robert Ladbrook rounds up the best track days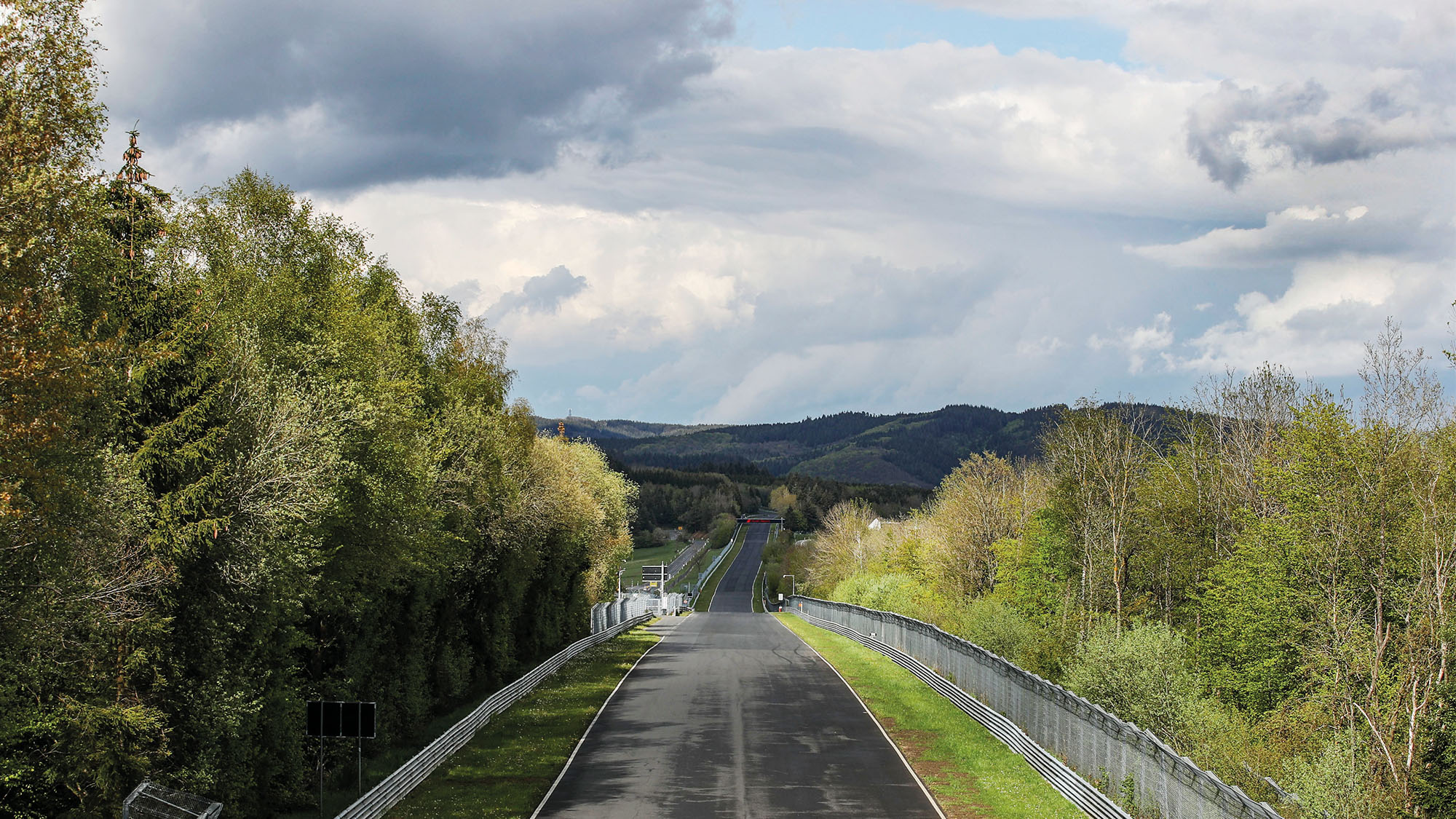 Europe
Spa-Francorchamps, Belgium
One of the most famous circuits in the world (possibly the most famous), this glorious 4.3-mile ribbon of asphalt threads its way through the Ardennes woodland, making it as picturesque as it is pleasurable to drive.
The Spa track now may be near unrecognisable from the original nine-and-ahalf mile public road course of the 1920s, when the layout was feared as one of the fastest in the world, but that's not to say the current GP configuration isn't a challenge. Along with Eau Rouge/Raidillon (and their 18-degree incline), there are also the high-speed challenges of Pouhon (a double-apex left) and Blanchimont (an often flat-out left kink).
If you want a track day at Spa – home to events like the Spa Classic and Six Hours – you should be contacting RSRSpa, which is the leading track day operator at the venue. Don't have your own car? Not an issue, RSR has a fleet of 150 available for rental – everything from a Golf GTI to a 911 GT3RS or Radical.
"There's just something so special about Spa-Francorchamps; it's not just the track or the scenery, it's the package of the history and the culture of the place that makes it unique," says RSRSpa boss Ron Simons. "Alongside the track activities we do a lot of circuit tours also as all of the old track is still there, turns like the Masta Kink and Malmedy. It's amazing to see.
"Spa is also a fantastic track for driver training. It has a great mixture of slow, medium and high-speed turns and plenty of runoff so mistakes aren't punished too harshly. We get a lot of tourists who simply want a fun day out and a T-shirt from Spa – it is that kind of attraction, too – but we also get a huge amount of people who simply want to get better at performance driving and Spa's layout is perfect for that."
From £685
rsrspa.com
Nürburgring, Germany
Just around an hour's drive from Spa lies another colossus of a racing circuit, and arguably the greatest single challenge in our sport – the Nürburgring.
Whether you opt for the tamer Grand Prix loop or the full-blooded 13-mile Nordschleife, each has its own character and challenge to master. Events like the Oldtimer Grand Prix and Nürburgring Classic are huge, and both layouts provide a compelling challenge for both cars and drivers.
Fittingly, RSRSpa's sister company, RSRNürburg, is ideally placed to get you out and acclimatised to either, or even show you around the old and lesser known Südschleife (southern loop), which closed in 1973 but parts of it still exist as a time capsule.
"The Nürburgring is a truly unique place," says Simons. "Whatever layout you choose there is always something to learn, especially with the Nordschleife where corners can change so much with speed, to the point where a tiny kink can become a full-blown corner if approached fast enough.
"There's a level of madness to the Nordschleife, which adds to its legend and appeal. People want to tackle it to say they've done it, but it's a very difficult circuit and tough to give good instruction on as it can take days and weeks to learn. But if driven right and respected, then it's safer to do laps of that than drive through Central London!
"With some of the track days they combine the GP and the Nordschleife for the full loop, and it's incredible. The GP loop is so wide, with a slow first sector and doesn't give much of a sensation of speed as the barriers are miles away. Then you turn onto the Nordschleife and it's another world, with huge speed sensations and undulations and barriers right next to you. Nowhere else in the world gives that sort of contrast."
From £220 (entry-level self-drive with instruction),
rsrnurburg.com
Dijon-Prenois, France
Having hosted the French Grand Prix five times (and oddly the Swiss GP twice, both championship and non) Dijon is an often-overlooked jewel of the continent.
Featuring fast and flowing bends over a relatively short lap, it's become a favourite with historic racing organisers and clubs over recent years with its star event, the Grand Prix De l'Age d'Or (or Golden Age), growing in popularity.
Three-time FIA Masters Historic Formula 1 champion Nick Padmore says: "I love Dijon, and it's really underrated. I adore the section after Turn 1 when you have a sequence of flowing lefts and rights and then a big stop for the hairpin. It feels great to get it right. It's also a hugely fast track. I raced a Nissan Group C car there and my eyes were watering in a straight line. It was exhilarating."
Prices around £740 per day
rsrnurburg.com | motorsportdays.com | rmatrackdays.com
UK
Goodwood, West Sussex
When it comes to historic racing in the UK, there's simply no bigger name than Goodwood. The circuit remains largely unadulterated from the original layout Moss, Clark and co tore around in period, making the entire place feel like a time warp. Whether it's packed out for the Revival, or with bare banks on a track day, there's just something extra special about this former airfield turned living museum.
Padmore holds the lap record there – an incredible 1min 09.914sec lap set aboard an Arrows A11 during last year's Speedweek event. He says: "The moment you arrive at Goodwood the history of it just hits you. It's such a special place. I do a lot of coaching there and it's an old-school track that takes no prisoners if you get it wrong. I always suggest hitting both apexes at Turn 1 to set yourself up with a good run down towards St Mary's, which itself is a very tricky corner. There's only one line around there, it just depends how committed and brave you are as to how fast you can drive it!"
From £130
goodwood.com
Silverstone, Northamptonshire
Okay, it's not what it once was, with the much-loved Bridge section removed and Abbey now a fast right-hander rather than a left leading downhill, but Silverstone is still the best grand prix offering the UK has, and one of the most challenging tracks out there.
The high cornering speeds and g-forces make it a great test for both man and machine, and the Maggotts/Becketts complex is still rated as one of the best sequences of corners anywhere in the world.
Padmore: "Silverstone is best enjoyed in something fast and light, like a single-seater or sports prototype as the feeling of guiding a car on the edge through Maggotts-Becketts is incredible. I quite like Abbey being the new Turn 1 and it's a nice fast section heading down to braking at Village. Then corners like Copse and Stowe are so much fun once you find the right reference points for them, which isn't always easy."
From £479
silverstone.co.uk
Thruxton, Hampshire
Its title of UK's fastest track may sound daunting, but Thruxton is a superbly technical circuit, too. Your steering wheel is never quite in a straight line for the entire lap, and with demanding sections like Campbell, Cobb and Segrave and the Club chicane bookending the fast bits out back, a lap at the Hampshire speedbowl has a bit of everything. And we haven't even mentioned Church…
Padmore: "Anybody can drive Thruxton, but only the really ballsy can drive it properly! It's important to play yourself into the track and build speed gradually as there are a few sections that are so easy to get wrong, such as the two complexes, but also Turn 1 is a later turn-in than you think. The blind Goodwood corner is also quite tricky. But once you find that line that lets the car flow round a lap, you'll love it all day."
From £149
thruxtonracing.co.uk