For F3 in 1969 he was joined by a compatriot of future repute.
"Patrick Depailler and I spent most of our time fighting like idiots to prove we were the fastest Alpine driver," he says, "but between us we eventually managed to work our way into a position that we could beat some of the bigger factory teams. I came up with a rear venturi that generated lots of downforce – a huge Eiffel Tower-type thing that I balanced by using a small front wing. It was very effective… and promptly got banned. I'm sure I was the first person to try a double rear wing, but everything was done by feel, a sense of what needed to be done."
Were his instincts fed by his head or what he could feel through his backside?
"Both," he says. "If you can't feel things through your backside you won't get anywhere, fortunately I could – and I could then process their significance in my head."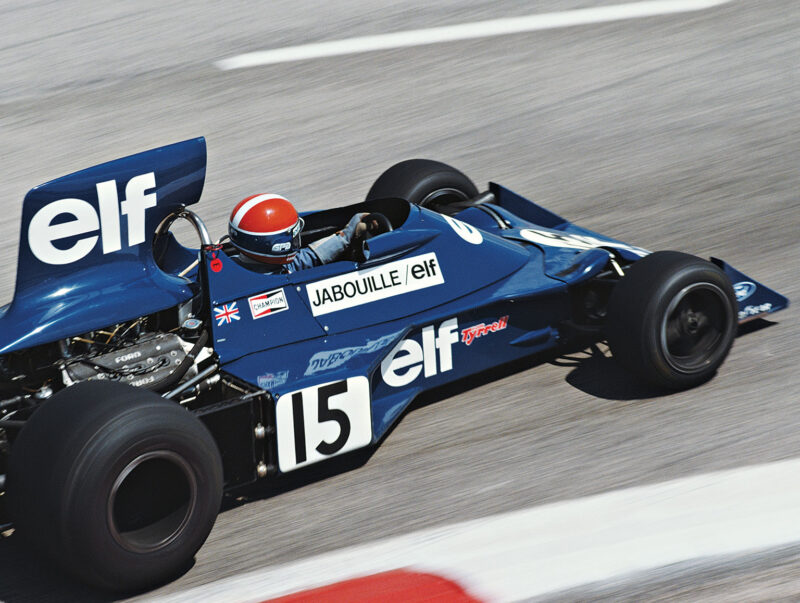 For the next few years he would be busy sorting – and racing – single-seaters and sports cars, competing in F2 and endurance events and also being hired by Steve McQueen to assist with the filming of Le Mans. "I'd done the race for the first time in 1968," he says, "sharing an Alpine A220 with [1964 winner] Jean Guichet. I found the whole thing an incredible experience, but I would never say 'no' to a racing opportunity. I just wanted to drive, drive, drive. For the film they wanted me to be involved with the race simulation sequences, which at the time felt like being paid very well to do very little.
"When I look back, it's incredible to think how much I drove – I seemed to spend almost my whole time testing at Paul Ricard. François Guiter [the man behind Elf's motor racing sponsorship initiative, which catapulted many youngsters up the racing ladder] was a very important figure in French motor racing, helping many different drivers – including me. When things weren't going well for any of them, I'd be called from wherever I happened to be to sort out their chassis. I enjoyed that, because it gave me so much time at the wheel."
Having made a one-off European F2 appearance at Hockenheim in 1968, Jabouille would spend several seasons doing partial campaigns at that level from 1970, initially with a Pygmée chassis, then subsequently Tecno, March, Alpine and Elf. He finished second to Reine Wisell in the 1971 Pau GP, a non-championship race, and to Mike Hailwood at Mantorp Park in '72, but it would be another couple of years before he notched up his maiden victory, at Hockenheim. In 1974 he also made a couple of abortive attempts to qualify for his maiden grand prix, in France with Williams and in Austria with Surtees. He finally made the F1 cut when Tyrrell entered an extra car for him in the 1975 French GP, taking a steady 12th place between F2 commitments, but he was by now 32 and rarely mentioned as a potential future F1 driver. Within 12 months, however, that would all change.
"His '76 F2 cars were entered as Elf 2Js, but they were 'Jabouilles'"
In 1976 he contested a European F2 season for a final time. Officially the cars of Jabouille and team-mate Michel Leclère were entered as Elf 2Js, but to all intents and purposes they were 'Jabouilles'. "I designed the bodywork, the suspension, pretty much everything apart from the engine and gearbox," he says. "It was quite a tight title fight, the Martini-Renaults of René Arnoux and Patrick Tambay against Michel and I, but I drove strategically and did everything I could to look after the car."
His tactics proved effective. He won three races to Arnoux's four, but greater consistency paid dividends and victory in the Hockenheim finale secured him the title.