From the start, Sommer held back, watching with incredulity as the other Alfas tore each other to pieces in an orgy of overtaking and lap records. The result was that, before half-distance, the race was between Sommer and the sole surviving works Alfa 8C of Franco Cortese and Giovanni Battista Guidotti. That was the good news; rather more worrying was the fact that Chinetti — either through exhaustion or illness — had retired hurt after just three hours at the wheel. Imagine what confronted Sommer: in only your second Le Mans, and with just a handful of races under your belt, you know you will have to drive solo for 21 hours just to reach the flag.
He won.
Sommer was clearly a master of understatement and described his epic drive as "a tiresome task" and likened it to "driving along an endless road through a desert". He failed to mention he was also being slowly gassed by a broken exhaust. No wonder he became known in his homeland as Coeur de Lion, a title more famously conferred on the Francophile King Richard I. Sommer had single-handedly defeated the might of the greatest racing team on the planet. It was something, he felt, he could develop a taste for.
In fact, he had the nerve to do it again before 1932 was out, in the Marseilles Grand Prix at Miramas. This victory dwarfed even that of Le Mans, for while he had by now traded in his Le Mans-winner for a Monza Alfa, he beat the works monoposto P3, the greatest race car of its era. Moreover, and most staggering of all, it was being driven on this occasion by Tazio Nuvolari. In a straight fight, and using a two-seat sportscar, Sommer beat one of the five greatest drivers of all time in the quickest grand prix machine the world had ever seen.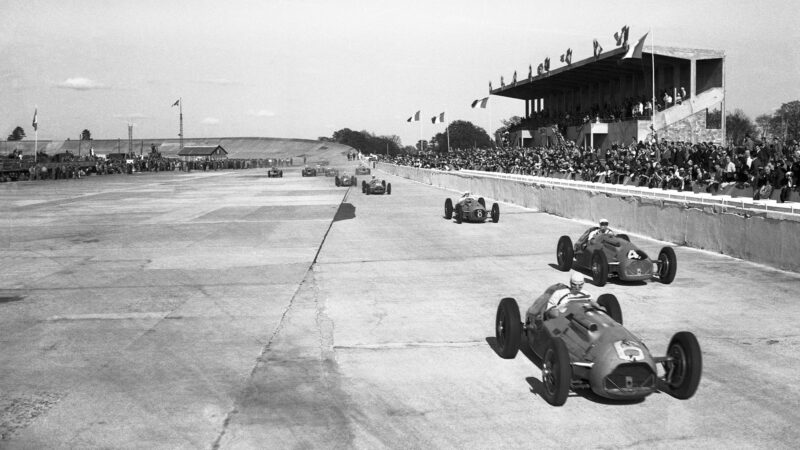 Of course, there were excuses, the most popular being that the Alfa team had become confused and let Sommer by, believing him to be a lap down. The result, however, speaks for itself.
The 1933 Le Mans 24 Hours was to be Nuvolari's first and only appearance at the Sarthe and, being nobody's fool, he asked Sommer to drive with him; it was an opportunity the Frenchman could not pass up. Eschewing his preferred role as a privateer who beat the hell out of works teams, he accepted and formed a one-off Le Mans dream team the likes of which we'd not see until the days of Jacky Ickx and Derek Bell.
Nuvolari set the tone by breaking the outright lap record from a standing start on the first lap, a feat Sommer countered in the only way possible, breaking Nuvolari's lap record to set fastest lap. In truth, however, this was Nuvolari's race, as a relative cakewalk was turned by shot brakes and a leaking fuel tank into a last-lap thriller against Chinetti's similar Alfa. It was left to Tazio to win by just a quarter of a mile. Despite their troubles, it would be four years before anyone travelled further, or completed a quicker lap, at Le Mans.
Elsewhere, however, Sommer's dogged determination to race only what and where he wanted meant that he remained at a perpetual disadvantage to his many less talented, works-employed rivals. He may have been able to buy the best that was for sale, but then as now, works teams kept the best for themselves, and there was no more notorious protagonist of this policy than Alfa's race boss, Enzo Ferrari. Neither Sommer's Maserati 8CM nor the Monza allowed him close enough to the big boys for his talent to make the difference.