"The dynamic between Seb and Daniel was very different," Horner says. "You had this youngster with a puppy-like enthusiasm, happy to do all the sponsorship appearances and the simulator work, which meant that Sebastian didn't have to! Daniel would do whatever we asked and was very keen to learn from a four-time world champion – they had a good relationship, with a very healthy respect, and Seb was genuinely very pleased for him when he won his first race in Montréal. I think by that stage Seb was so fed up with the Renault situation and Ferrari was actively courting him, so by the time we went into the summer break it already felt as though he was unlikely to hang around."
Red Bull's crown had slipped.
"I went to see [former Renault/Nissan CEO] Carlos Ghosn early in 2014 about the investment Renault needed to make," Horner says, "because it was clear Mercedes had stolen a march, but unfortunately my pleas fell on deaf ears. The next two seasons felt tough, having come off the back of all that success. We won three races and finished second in the championship for constructors in 2014, but that was still a huge comedown from where we'd been. It was hard to keep the group together because offers were coming in for all our key players. It was a different challenge.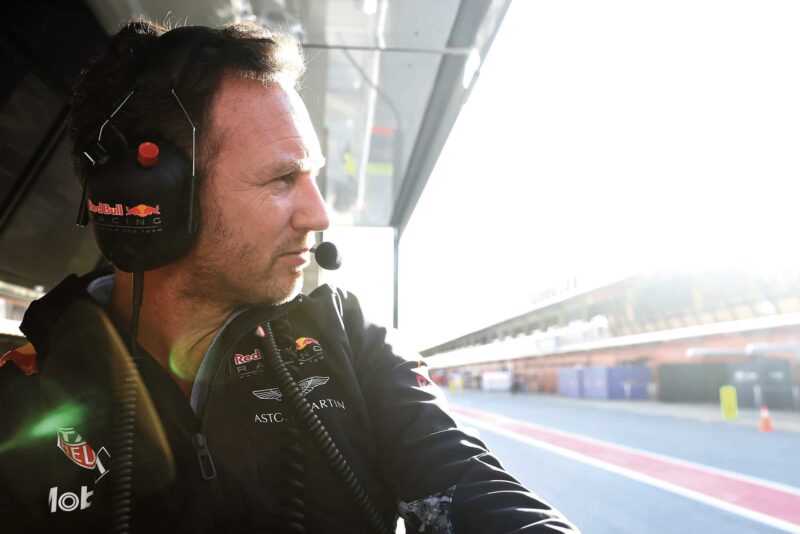 "Seb made his decision during the Japanese GP weekend and spoke to Helmut Marko and me individually at the circuit hotel. I could tell there was no point trying to convince him to stay. We'd had some great times together so the only thing to do was wish him the best for the future." That was quite a wrench. Vettel had first appeared at the F1 factory unannounced, as a teenage Red Bull junior who'd just passed his driving test and decided it would be a good idea to jump in the car and drive from southern Germany to Milton Keynes to introduce himself – the only driver on the programme to take such an initiative. Before that run of world titles, he would score the first – and only – grand prix victory for Toro Rosso, as well as the first for Red Bull, and likewise endeared himself to the senior team by chatting in cockney rhyming slang during his first formal test. He was also sufficiently curious about the wider world to learn the tic-tac sign language deployed by UK bookmakers at horse-racing events…
"Whenever he was in the UK, he'd stay at our house," Horner says. "I got him out delivering lambs, shooting clay pigeons, all sorts… We hit it off from day one and always had a good relationship. After he left, I decided I needed to change the way I ran things – it's very difficult to have somebody who is both a friend and an employee and Seb had become a mate. I came to a conscious decision that there should in future be boundaries between team principal and drivers."
As Vettel prepared for life with Ferrari, Red Bull began to mould its future with the recruitment of Max Verstappen. The Dutch-Belgian isn't a traditional Red Bull driver, in that he got as far as Formula 3 before attracting support, though he was only 16 at that point…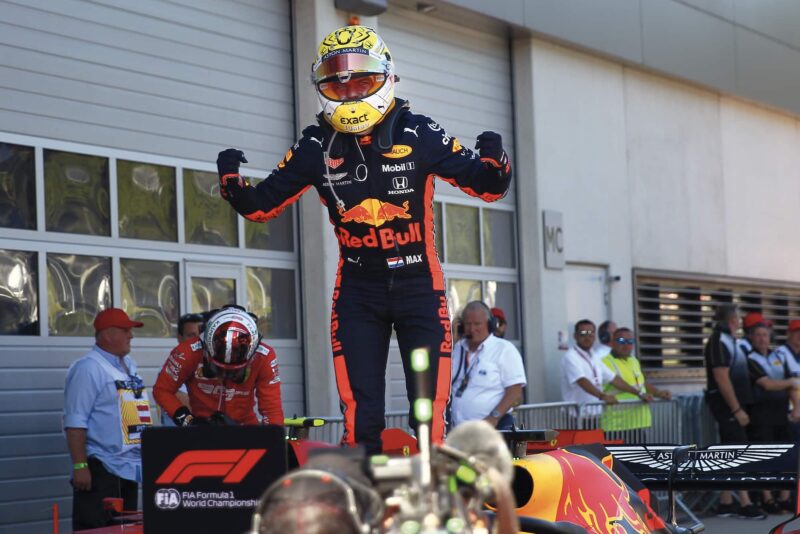 "When he was karting, people were talking about him as an exceptional prospect," Horner says. "Helmut was reluctant to get involved at that point, but later he watched him competing in F3 at Silverstone and started to take an interest – it might also have been a factor that [Marko's old racing rival] Niki Lauda was showing an interest in recruiting him for Mercedes. It became a bit of a challenge to see who could sign him first. Helmut has always been good at spotting talent and the one thing he could offer, which Mercedes couldn't, was an F1 seat. It was a ballsy move because Max was only halfway through his first season of car racing. I think [Toro Rosso team principal] Franz Tost was concerned about his lack of experience – and then he did a demonstration run in a show car [Rotterdam, August 2014] and knocked off the front wing! His next outing was at Suzuka, where he took part in FP1, and Franz spent the first 20 minutes trying to slow him down through 130R – I think he was flat from about his second lap. He did a phenomenal job and you could see very quickly that he was something out of the ordinary."
"Max very much believes in the project and Honda adores him"
Verstappen made his F1 debut in the 2015 Australian Grand Prix, aged 17, and two races later he was the talk of the Shanghai paddock after a series of aggressive – but beautifully executed – overtakes, accomplished from a long way back without the hint of a locked wheel. "He is completely instinctive, and his racing brain is the best I've seen," Horner says.
The 2015 campaign would be Red Bull's first since 2008 without a single race victory. Promoted from Toro Rosso, Russian Daniil Kvyat acquitted himself well alongside Ricciardo – and scored more points, thanks in part to greater reliability – but…
"It felt as though things were coming together," Horner says. "It had been a big step from Toro Rosso in only Daniil's second year of grand prix racing – and he'd driven some great races, particularly towards the back end of the season. The RB12 chassis was a big step forward for 2016, but we'd changed brake supplier [from Brembo to Carbone Industrie] and he struggled to adapt. There was abig time delta to Daniel through pre-season testing. He secured a podium in China – but Daniel had a puncture while leading and there was still a sizeable gap between them. Then he torpedoed Seb at the start in Russia, all of which coincided with some trigger points coming up in Max's contract. Several other teams were showing interest and as Red Bull is in the unique position of owning four cockpits, swapping the two made sense."
The script wrote itself. Once Mercedes team-mates Lewis Hamilton and Nico Rosberg had taken each out on the opening lap of the Spanish Grand Prix, Red Bull split strategies.