The man who might have been Mansell
He was a British Formula Three champion. He impressed Lotus, then turned them down. No matter, Ron Dennis was a big fan of his. Yep, the future was looking bright for Stephen South. So how did it all go wrong? Adam Cooper is the first Journalist to ask him in over 20 years...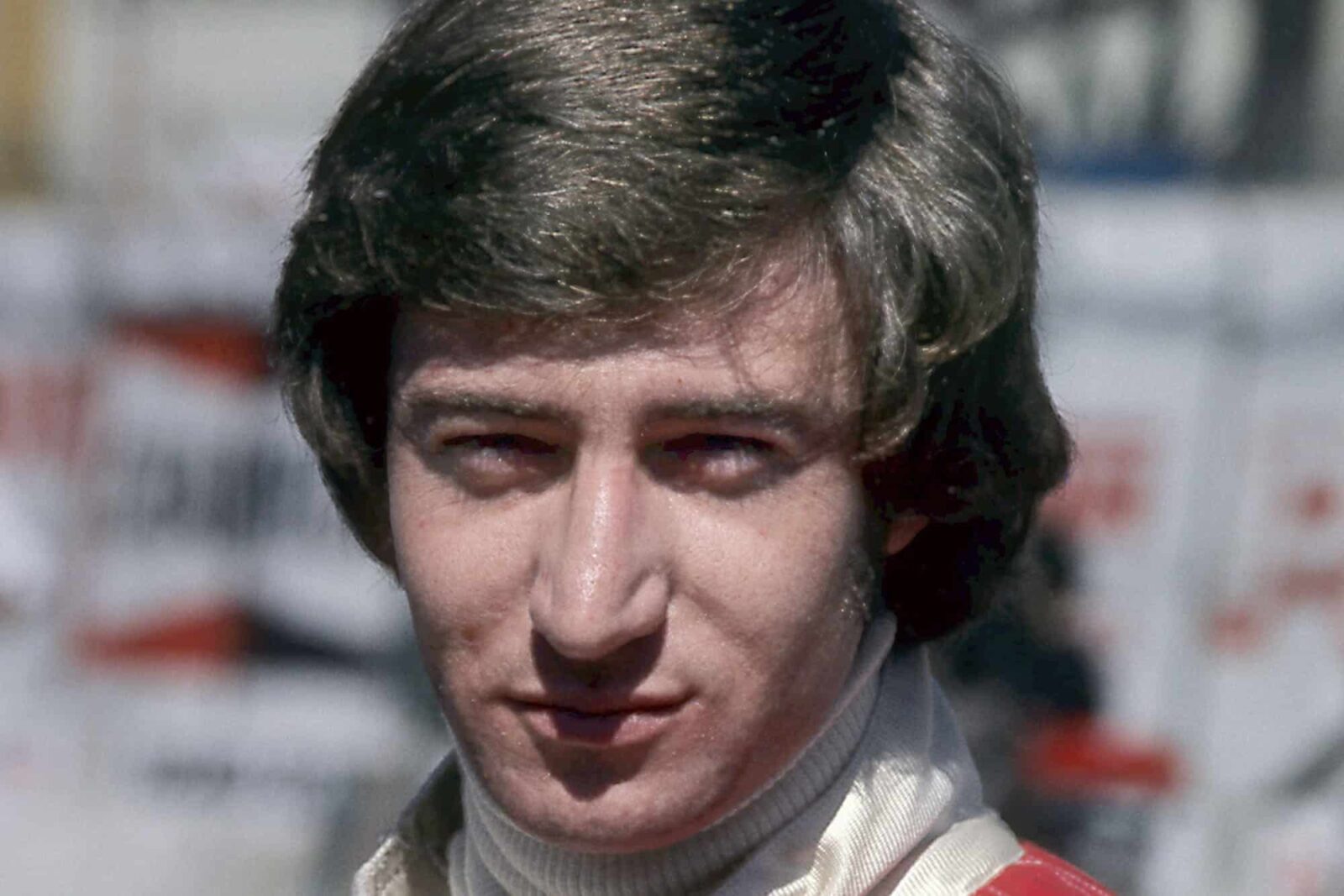 As a teenager, I was always keen to see talented young Brits make progress. When Geoff Lees, Tiff Needell, Derek Warwick and Nigel Mansell reached the fringes of GP racing, I was cheering them on.
One man I particularly admired was Stephen South. But unlike his contemporaries, South never actually raced a GP car. Indeed, the record books show that he made one fruitless attempt to qualify a McLaren at Long Beach in 1980. But that harsh statistic does little justice to a talented driver who, had fate dealt him a different hand, should have gone all the way.
In July 1980, just five months after his lone F1 outing, South's career was ended by a Can-Am crash that cost him his left leg and very nearly his life. He later focused on running the family engineering firm and, more recently, bringing up two kids. Because of the painful memories, he has never told his racing story — until now. "I'm flattered that anybody's interested," he says with typical modesty. Aged 52, he's still recognisable as the man who regularly starred in BP ads on the back of Autosport, although the face is a bit thinner and he now wears glasses. He remains softly spoken and understated, qualities that didn't do him any favours when he was trying to land deals.
Born in Harrow, Stephen's interest in motorsport was encouraged by his enthusiast father — family holidays even coincided with overseas events. At the 1961 German GP they stayed in the same hotel as the drivers, and the nine-year-old South was very impressed by the sight of Wolfgang von Trips – the attractive girl by his side and his Ferrari road car.
At 12, South acquired a kart. You had to be 14 to race officially, but he lied about his age and soon became one of the country's best, winning British titles in 1968 and '69.
On leaving school in 1971, South joined his dad's company. The karting fizzled out and he bought a Palliser FF1600, making his debut in a Brands winter clubbie. He spent three years in the category, latterly driving Bert Ray's first-ever chassis. He raced on a shoestring budget and always prepared his own machinery, developing the technical know-how that would serve him well.
For 1975 Ray agreed to build an F3. Money was still tight, but South showed promise until the car was written off by a catch-fence post at Silverstone in August
His luck changed when bar owner John Stokes, a former karting rival, asked him to prepare his March 753. In return Stephen could have a few outings in it. He proved so competitive that the arrangement stretched into the start of 1976, until South acquired his own 763. Alas, he hit a spinner on his first outing in it and the chassis flexed badly thereafter. The problem was not solved until a long winter rebuild.
Finally, everything came together in 1977. South towed his repaired March to the opening F3 race at Silverstone, and promptly won. A sympathetic Alan Docking agreed to help him and Stephen later picked up some support from BP. His season was marked by a bitter battle with Derek Daly, the pair having controversial clashes at the Monaco and Silverstone GP meetings, South rolling out of the latter event.
South secured the Vandervell title but, apart from a winter F2 debut at Suzuka, that success led nowhere: "I was extremely naïve. I reckoned that, having won one of the F3 championships and finished second in the other, people would beat a path to my door…"
As a last resort the following June, a desperate South invested his depleted funds in a new March 782, plus a Hart engine. Running the plain blue car himself; with his father and one mechanic helping, he ventured to Donington: "I had to jump out and change the rollbars …" He stunned the Euro F2 regulars by qualifying seventh and setting fastest lap in the first heat before electrical problems intervened. He then took in an Aurora F1 round at Brands Hatch, and earned pole. Some modest extra backing enabled him to contest the F2 finale at Hockenheim, where he finished fourth.
This time his efforts had not gone unnoticed; the ICI Chevron team gave him a chance in the winter Temporada series. The sponsor then transferred its allegiance to Project Four, its boss Ron Dennis having invited South to join the March-equipped outfit — alongside nemesis Daly.
South set poles and fastest laps in the ungainly 792, but he suffered a string of incidents, in which he was often an innocent party. A win from pole at Hockenheim turned things around, and that summer he tested for the Ensign team at Silverstone, but a clashing F2 commitment kept him out of the British GP. Mo Nunn didn't call back.
However, in October he was invited to test for Lotus at Paul Ricard, along with Elio de Angelis, Jan Lammers, Eddie Cheever and surprise choice Mansell. South was quickest and mightily impressive, but with a year of F1 already behind him, Elio landed the only available seat for 1980.
South was offered a testing contract by way of some compensation: "I drove the Lotus 80 and the 79 and enjoyed it enormously. I got the call to go to Ketteringham Hall and saw David Phipps when I was expecting to see Colin Chapman. David gave me a contract that was three pages long and was virtually useless. It was an insignificant amount of money — £2000, I think with no guarantees at all. I said that I couldn't sign it and could I speak to Colin? David came back and said, 'Colin says if you don't want to sign it, you don't want to sign it.' Chapman told all the journalists that I was too old — I was 27 — and that put it in my mind that the clock was ticking."
The deal was subsequently accepted by a grateful Mansell…
Fortunately, South's feisty performances earned him a dream F2 drive for 1980: a BP-backed seat in Rory Byme's new Toleman, alongside Warwick. Everything looked great — until February, when South slipped away from Vallelunga testing. Thanks to an enthusiastic Dennis, Marlboro's Paddy McNally had taken a keen interest and wanted Stephen to try a McLaren at Paul Ricard.
"I felt it was too good an opportunity to turn down," says South. "But the people at Marlboro were telling Teddy Mayer how to run the team, and I think he resented that. So it was an utter disaster. I couldn't get in it until halfway through the day, and they didn't have any foam to make a seat for me, so I was floating about in the monocoque. It had a six-speed gearbox, but one of them was missing and you had to remember which one it was in the pattern…"
The real trouble began when new employer Toleman found out where he had been: 'They were pretty upset. [Boss] Alex Hawkridge saw it as a Machiavellian plot by Robin Herd and Ron to spike his F2 plans, which was rubbish. The relationship soured so much that it just wasn't possible to carry on, so we decided to part company."
There were no options left in F2, so South signed to drive Paul Newman's Can-Am Lola T530: "I thought that it would be good experience, and that driving for Paul would look good on my CV"
Then Alain Prost was injured in the McLaren at Kyalami and had to miss Long Beach. Hans Stuck turned down the drive, and the team called South. After a few laps in the M29C on a freezing Brands Indy circuit, he was thrown in at the deep end in California.
"You can imagine, turning up with all these household names and top teams. Plus it was a diabolical car: terrific understeer and flick oversteer. It also had no clutch, so I thought I'd done well to get it out of the pits! But the big problem was the brakes. You would come screaming down this long straight, put the brakes on, and very little happened. I was behind Mario Andretti and consciously stood on the brakes really early, but I still very nearly hit him. It was frightening."
South missed the cut, and even team-mate John Watson — an ace on street circuits — only managed 21st: "It was obviously a mistake — I shouldn't have taken the drive."
His Can-Am season started badly, too. But at Mosport South finished second to Patrick Tambay, despite a front wheel breaking apart. He led at Elkhart Lake before a spin dropped him to fifth. In August, another high-speed wheel failure during testing at Brainerd saw him escape with bruising from his totalled car. The team was forced to dig out its mothballed Spyder NF11 for, Trois-Rivières a concrete-lined street circuit with no mom for error.
"It was very hot, and I had a cold. I remember the circuit was breaking up in practice. Doing a quick lap was impossible. I put on some new tyres to scrub them in, and the throttle stuck open just past the pits. I remember playing about with the cut-out switch and nothing happening. And the next thing I remember is a big bang." The car bounced back from the wall, and the spinning rear wheels drove it forward for a second impact.
"I remember looking down at my legs and seeing them crumpled up, feeling pretty scared, sitting in a pool of petrol and not being able to get out. The petrol was burning my back and I could see the damage to my legs was pretty severe."
Local marshals panicked, and after much careful work with hacksaws, Stephen was cut from the wreck by mechanics. He was in bad shape.
"The doctor told me that I owed by life to the anaesthetist who kept me hydrated during the operation. They set the left leg and I was told I'd be there for about 10 days, that I'd have limited movement in my knee and ankle but that the rest of me was okay. There were broken bones in my right leg, but nothing to worry about."
But the situation changed for the worse. An embolism reached Stephen's lungs and he began to suffocate during the night. By chance he was in a room with another patient, who called for help. Urgent surgery followed, and a week afterwards the surgeons removed the lower part of his left leg.
"I had a bad infection and I was packed in ice every night. I was in intensive care, in a hospital a long way from home, where they only spoke French. It was touch and go for a while."
Months of recuperation followed. There was also a complicated insurance question, but Newman stepped in to ensure that everything was taken care of. Racing was the last thing on Stephen's mind.
"It was not knowing whether you were going to live or die that was depressing. It was such an effort to get through the day — and the nights were worse. I didn't have a burning desire to jump back into a racing car. When you're that ill, it's the simple things you think about."
More painful operations followed on his return to England, and thereafter Stephen kept his distance from the sport. One of the few people who remained in touch was Docking, and sometime in the late 1980s he invited Stephen to try an F3 car at Silverstone.
"I wanted to know if I could do it, really. It laid a few ghosts to test, I suppose. But what do you do? Do you hang around and pretend that you are something you're not? I could have kept wishing that it had gone on — but it didn't. You've just got to get on with something else."
Looking back to the winter of 1979-80, one can only speculate about the opportunities that slipped away. Mansell used the Lotus deal as a passport to superstardom; Warwick and Brian Henton dominated the 1980 F2 season with Toleman and went straight into grand prix racing; and a Marlboro-engineered coup d'etat saw South fan Dennis ease Mayer out of McLaren. "I do have regrets," admits South, "but the biggest of them is that I lost my leg. Maybe they would have turned out to be good decisions. As it happened, it all came to a stop. But what if I'd been in the Ensign that Clay Regazzoni was driving at Long Beach when he had that huge crash? I do regret not having a crack at F1 in a good car. It's just ironic that the worst day I had in a racing car — or rather the second-worst — is what I'm remembered for."