Pirro won with the latter on its Le Mans debut, adding three more consecutive titles as Ingolstadt set a new benchmark for La Sarthe performance.
Audi changed the game again by introducing its diesel-powered prototype, the R10 TDI. The ever-reliable Pirro was at the wheel once more, sealing an historic first victory for diesel power at the famous race.
He did it again the next year, meaning the Italian had an incredible five Le Mans wins in eight attempts, in addition to scoring two ALMS titles in 01 and '05, again at the wheel of the mighty R8.
Unassuming, modest and yet mightily fast, will you choose Pirro to join the Hall of Fame this year?
Allan McNish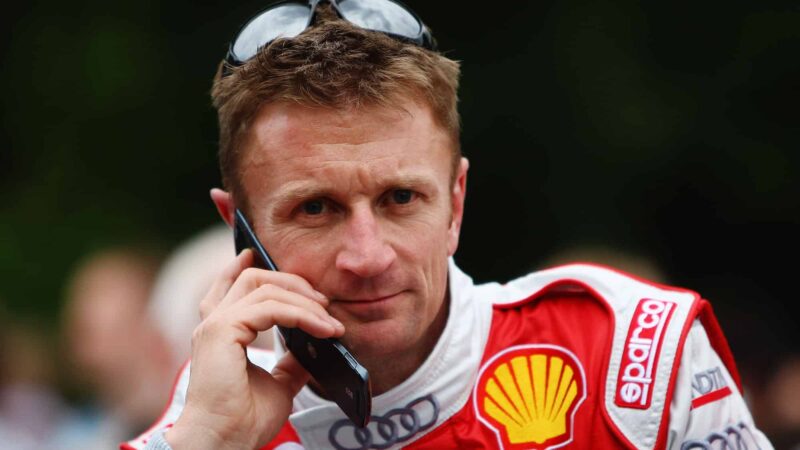 In a career which had remarkable parity with Pirro's, Allan McNish was also regularly taking the bullet train to Suzuka to help with the McLaren juggernaut in the late '80s.
Winner of the 1988 McLaren/BRDC Young Driver of the Year Award (along with David Coulthard), McNish was thought to be the next Jackie Stewart, such was his fearsome pace and tenacity shown at junior level. However, three years testing for Woking from '89 and another for Benetton blew him off his racing course.
Then, after losing out on a Champ Car drive to Mark Blundell, it seemed like McNish's racing career might be all washed up. His saviour came from the most unlikely of avenues: after a British GP cameo in the 1996 Porsche Supercup, the Scot suddenly found himself in the frame to drive a Porsche GT1 at Le Mans the next year – his career finally had lift off.
His race lasted less than half an hour after a damper issue on his first Le Mans attempt in 1997, but the Scot claimed victory at the second time of asking.
After leading brilliantly in the rain, McNish and his team-mates Laurent Aïello and Stéphane Ortelli had to fight back from a 20-minute repair delay to beat the Toyotas. McNish's talent had at last been rewarded.