In other words, the so-called superfluity of modern racing is actually essential to its existence. Money makes the world go around and it makes the MotoGP wheels go around too.
How long will the MotoGP wheels keep spinning while the pandemic continues? No one knows. And how long will the modern world as we know it keep spinning while the pandemic continues? No one knows.
It's not just the MotoGP paddock that's a wasteland these days.
Airports – only months ago a nightmare of endless queues, confusion and all the masses of humanity rushing hither and thither – are empty, like one of those spooky movies in which a deadly virus has taken over the world. Oh…
Heathrow's Terminal Five – a gargantuan temple to humanity's vision of its 21st-century self – is now nothing more than so many empty acres of granite, glass and steel, like an edifice of a former civilisation that has mysteriously disappeared.
Some of the so-called lifestyle outlets – Hugo Boss, Cartier, Armani – are still open, but you don't need me to tell you that the lifestyle they pretend to offer no longer really exists.
Of course, it wouldn't be the first time that mankind's most boastful architectural creations have been left to rot and cause wonder to those that came along later.
"And on the pedestal these words appear:
'My name is Ozymandias, king of kings:
Look on my works, ye Mighty, and despair!'
Nothing beside remains. Round the decay
Of that colossal wreck, boundless and bare
The lone and level sands stretch far away."
British romantic poet Percy Bysshe Shelley wrote those lines two hundred years ago, reminding us that nothing is forever, that all of man's creations are only temporary.
What should MotoGP journalists write about the year of Covid?
It's not easy. Usually there are hundreds of us at every race, but this year journalists weren't allowed to attend races until Misano earlier this month, when we were admitted under super-strict protocols.
I've been to two races so far – Misano One and Barcelona – where there have been seven or eight of us, while the rest prefer to stay home.
We are not allowed in the paddock and we are not allowed in pit lane. We are not even allowed in the media centre, where photographers and team PR staff are based. We seem to be the paddock pariahs – perhaps Dorna is worried that vital paddock staff will catch a nasty dose of verbal diarrhoea from us.
Covid has messed with everyone's lives, so I'm not complaining. Well, just a little bit. Like everyone else, we have learned to work in a different way. We do our daily debriefs with the riders via Zoom. These virtual meetings have their moments, but you never quite get the connection you usually get with the riders.
The few of us that do go to races are allowed to interview team staff and engineers in designated rooms, with all the usual protocols – masks, social distancing and so on. After so many months away from the action, this is a great treat.
It feels really nice to be back at the racetracks – to feel the press room floor tremble as the bikes rumble past, to watch the mechanics busying themselves behind the pits (from the safety of the first-floor pit balcony, of course).
We are pushing Dorna to allow journalists a wee bit more freedom – I don't see the problem of allowing a handful of masked-up journalists into pit lane, so we can see who's using that latest, super-trick trick sproggle washer. And anyway, a kind of social-distancing has always existed in pit lane – get too close to a bike or a mechanic and you'll receive a much-feared MotoGP death stare.
What I really miss is being in the paddock and bumping into a suspension technician, a team engineer or anyone else you like to chat to. This is how you build up the best stories. And when you miss a vital fact or piece of info you leave your laptop, jog into the paddock and ask someone who knows.
Dorna protocols are rightly very strict. Teams are considered to be bubbles, so there's supposed to be no interaction between staff from different outfits. That way, if there is an outbreak of the virus in one team, it shouldn't spread up and down the pit lane.
The protocols also demand that the bubbles remain intact outside the circuit, so when you leave the track in the evening you drive directly to your hotel, eat and sleep, then return directly to the track the next morning. No visits to bars or restaurants.
This is the theory anyway. Barcelona and the Misano area are home to many riders, teams and other MotoGP staff, so inevitably there were stories of staff going home each evening during these races. In other words breaking their bubbles. And there was socialising among some staff in restaurants outside the tracks – no masks, nothing.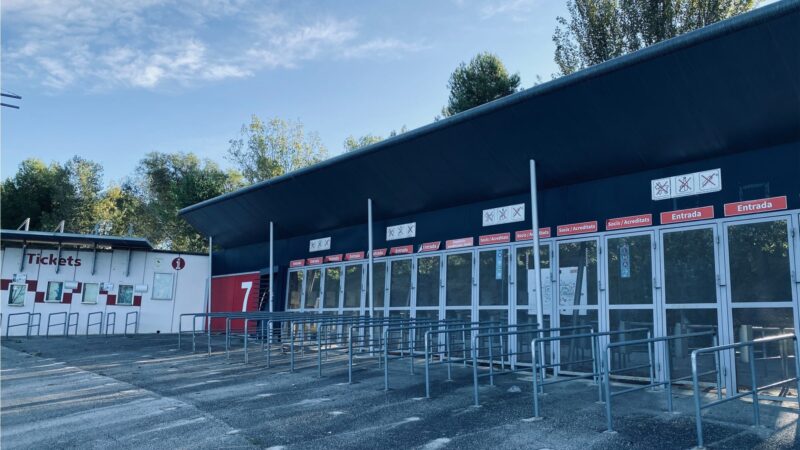 In theory, the paddock should mostly be a safe place, because you can't even get in without a negative PCR test result recorded within 48 hours of your arrival.
Nevertheless, there have been several Covid infections in the paddock, from a Dorna staffer to a Red Bull Rookie, to Moto2 title hope Jorge Martin and last weekend several engineers within the LCR squad.
No wonder most of the riders are taking Covid seriously. If Martin can lose the Moto2 title through Covid, why couldn't Fabio Quartararo lose the MotoGP crown to the virus?
What really got Quartararo's attention was Mexican Formula 1 driver Sergio Perez contracting the virus in July, so when he returned home following his double Jerez victory he didn't even kiss his mum.
"I was a bit scared and stressed because Perez got the virus and had to miss a few races," says Quartararo. "I'm taking it really seriously – we have to be really careful and not take any risks."
The world-title leader's team manager Wilco Zeelenberg is confident that his star rider doesn't need nannying on this subject.
"We don't hammer our riders about this – we just tell them to wash their hands and don't go clubbing," says the former 250 GP winner. "I'd say Fabio and Franky [Morbidelli] are safer than we tell them to be, because they are both scared to lose the season."
Life in the MotoGP paddock goes on, but not like before. The paddock has always been a place of very, very hard work, but there was always fun to be had – a couple of beers in a hospitality unit at the end of the day, or a visit to your favourite bar or restaurant, where the owners greet you each year like long-lost friends.
Who knows how long this will go on? Normally by this time of year, we would have the next season's calendar fully planned. Not this time. Unless there is a miracle, MotoGP 2021 won't be much different to MotoGP 2020: racing in Europe, plus maybe, just maybe, visits to Qatar, Thailand and Malaysia. But no one knows. Except the virus.