F1 Fantasy tips for the 2021 British Grand Prix – the key sprint race round
Thanks to sprint qualifying, the British Grand Prix offers more Fantasy F1 points than other race weekends, so now is the moment to cash in your Mega Driver chip and triple your points. But which driver should you pick? Read on...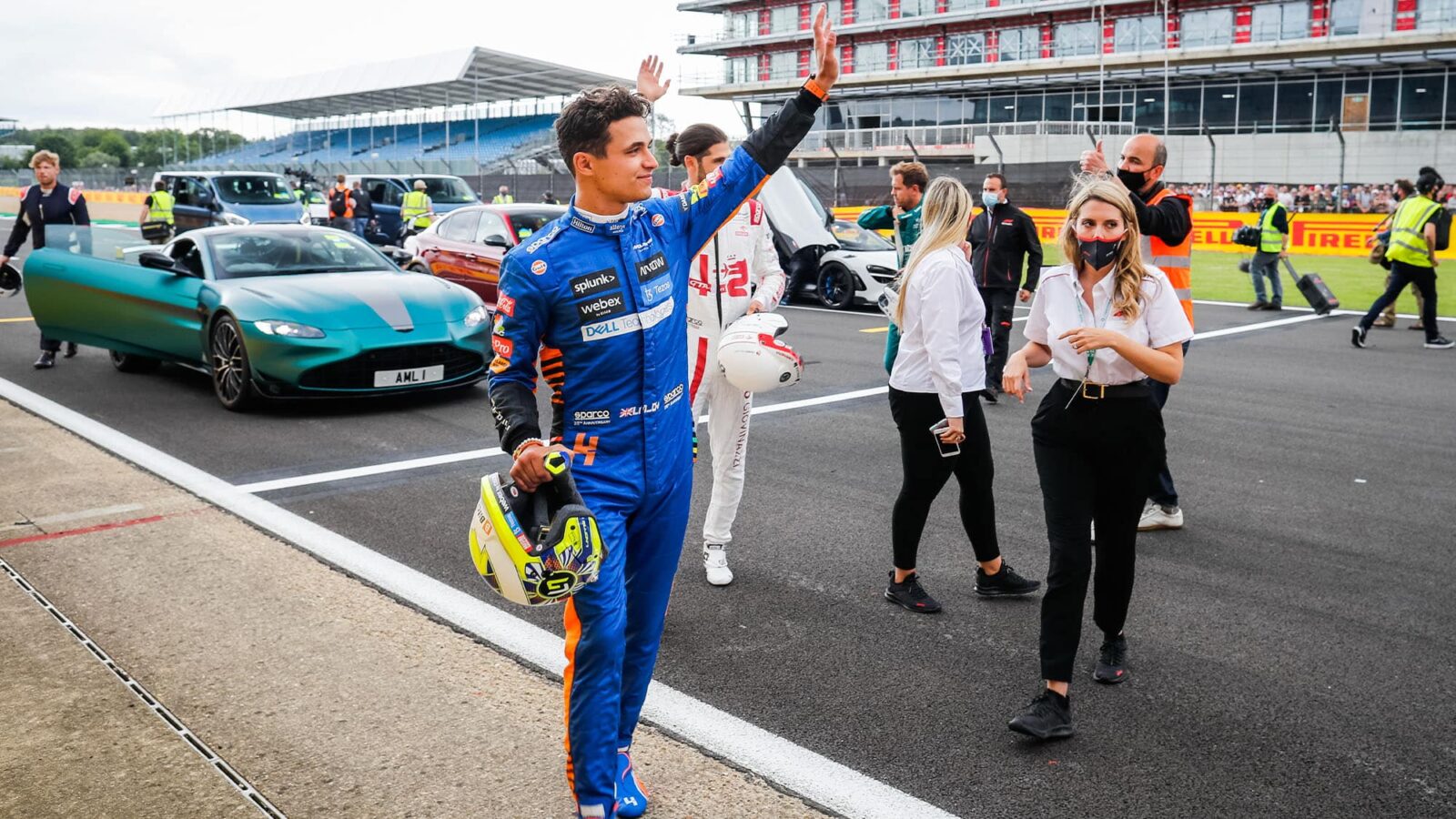 Formula 1 is back in Britain, with the title race now heavily slanted in Max Verstappen's favour – and a new grand prix weekend format could be set to shake up the F1 Fantasy points order.
Extra points will now be awarded for F1's first ever sprint race, meaning this could be the ideal time to employ your mega-driver chip. More details on how to do this and who to use it on are below, but don't delay: the new sprint format means that there's a new 6pm Friday deadline for F1 Fantasy — you don't have long left.
Verstappen has won four of the last five races, with team-mate Sergio Perez nicking the other in Baku, so all the momentum is with Red Bull, and his dominant showing in the first practice session suggests that this will continue.
However, the low-rake Mercedes aero concept could work more in the team's favour at high-speed Silverstone, plus it has new bodywork updates to boot. Despite a low-key practice session, could this help Hamilton and co claw back some lost ground in the Championship?
Lando Norris is the form man at McLaren, hauling in points wherever he goes; he was second in practice, even on medium tyres, but could Leclerc, Alonso or Gasly be bigger winners this weekend?
Here's what to bear in mind for the British Grand Prix weekend where it's all to play for in F1 Fantasy.
What is the new F1 Fantasy deadline and what are the new sprint race points?
The new F1 Fantasy deadline sprint race weekends is now on Friday, not Saturday. The change in format now means that qualifying happens on Friday, meaning the deadline comes into force at 6pm BST.
In addition to qualifying and the main Grand Prix, Fantasy points will also be awarded Saturday sprint race, meaning another chance to haul yourself up the leader board – or extend your lead of course.
Points are awarded for finishing the sprint race, as well as for finishing in the top ten, gaining positions at the finish relative to their starting position, finish ahead of their team-mate and for scoring the fastest lap.
Positions lost relative to your starting place, not finishing or being disqualified results in losing points.
It's important to note that the sprint race is excluded from Streak calculations.
Points awarded for the F1 sprint race are as follows:
Finished sprint 1pt
Per positions gained (max 5pts) 1pt
Finished ahead of team-mate (limited to driver only) 2pts
Fastest lap (limited to driver only) 3pts
Who should I choose for the British GP F1 sprint race and who should I use my Mega Driver chip on?
It must be noted that this is your penultimate chance to use your first Mega Driver chip which triples your points for one appointed driver. It's also your only opportunity to use it for a sprint race weekend, as all unused chips will be cancelled when the second one comes into play after the summer break.
With extra points available for the sprint race, this could mean a big haul for those who use it well at Silverstone
Due to the fact that a standard qualifying session sets the sprint race grid, continuing with strong qualifiers makes sense in this situation.
Ergo, Max Verstappen (25.7m), Sergio Perez (18.8m), Lando Norris (14.1m) and Pierre Gasly (11.9m) all are strong choices for any team.
Although not traditionally a strong qualifier, Fernando Alonso (14.8m) has been getting the better of team-mate Esteban Ocon (10.1m) recently, and is also known for making great starts and ascending through the order through the races, so there could be Fantasy points abound for anyone who decides to side with the swashbuckling Spaniard.
Drivers that usually out-qualify their team-mates make logical picks, so on that basis George Russell (6.2m), Antonio Giovinazzi, (8.0) plus Mick Schumacher (5.8m) all present themselves as strong candidates.
The one outlier from that group might Russell, due to a wind-sensitive Williams that could suffer running round a former airfield, but the home-race hero has been known to perform near-miracles for Grove before, so he's not to be discounted.
However, despite his poor qualifying form, Daniel Ricciardo (15.8m) is known to scythe his way through a field if the timing's right, and Carlos Sainz's steady hands have often brought in strong results this season, so the balance between qualifying performance and race day pace is a tricky one.
Furthermore, Ricciardo's price has gone down by a further 0.1m, with a total decrease of 1.5m across the season, meaning it could be financially advantageous to transfer in the Honey Badger now if he pays you back with Fantasy points.
Streaks ahead
Lando Norris is on the brink of a double streak (five consecutive top-10 qualifying and race results), so it could well be time to put your Turbo Driver nomination on the papaya pocket rocket and hope that he brings home the 15 bonus points.
Lewis Hamilton (33.0m), Valtteri Bottas (23.0m) and Verstappen are also on qualifying streaks – an apt moment to nominate?
With regards to teams, both AlphaTauri (12.7m) and Red Bull (26.7m) are on qualifying streaks if their drivers can qualifying in the top 10, whilst the same can be said for Ferrari in the race if the Scuderia stablemates can bag a third consecutive top 10 finish.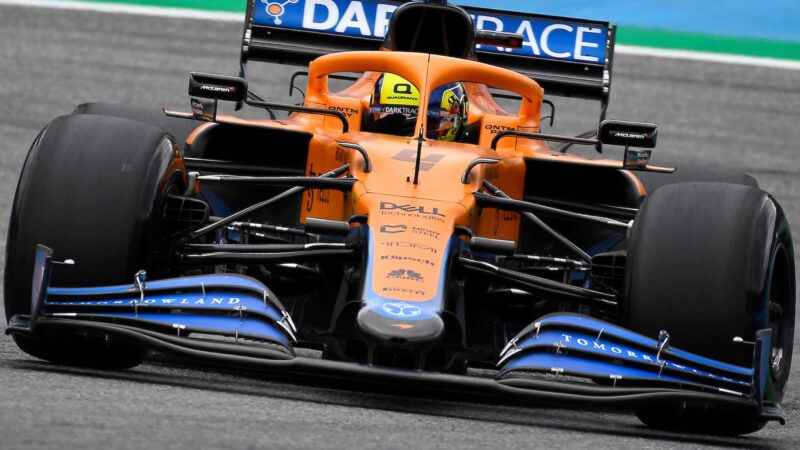 Outside bets
Esteban Ocon (10.1m) has scored points every time he has visited Silverstone in an F1 car, could this be the time for him to turn around his form as a merci for you putting him in your team? He has also decreased in price by a further 0.1m, further making him a potential punt.
Yuki Tsunoda (8.5m) is another who could be worth a look. His form has improved with renewed composure in recent races. Although this wobbled slightly in Austria (5sec penalties putting him back in 12th), the fast fling round Silverstone could suit the Japanese and pay back in points.
Penalty points
Valtteri Bottas owns his own coffee roastery in Finland, but he might have to double up on the espresso shots if wants to affect the championship title fight a bit more. A runner-up podium in Austria meant things were looking up (or might be a slight false dawn with Hamilton's car wounded), but he's not an ideal trade-off between price and points. Still, as highlighted above, he's on a qualifying streak – the choice is yours.
Aston Martin's low-rake car might be suited to its home-race at Silverstone, but neither driver seems to have been in much form in the last couple of races, with Lance Stroll's Braveheart impersonation in the drivers' press conferences looking like it might be the highlight of the team's weekend. Best swerve the green cars.
2021 British GP picks
Max Verstappen (25.7m)
Sergio Perez (18.8m)
Lando Norris (14.1m)
Pierre Gasly (11.9m)
George Russell (6.2m)
Red Bull (26.7m)