Fernando Alonso ends driver partnership with McLaren after Indy 500 debacle
- Last updated: December 5th 2019
Fernando Alonso and McLaren have no current plans to work with each other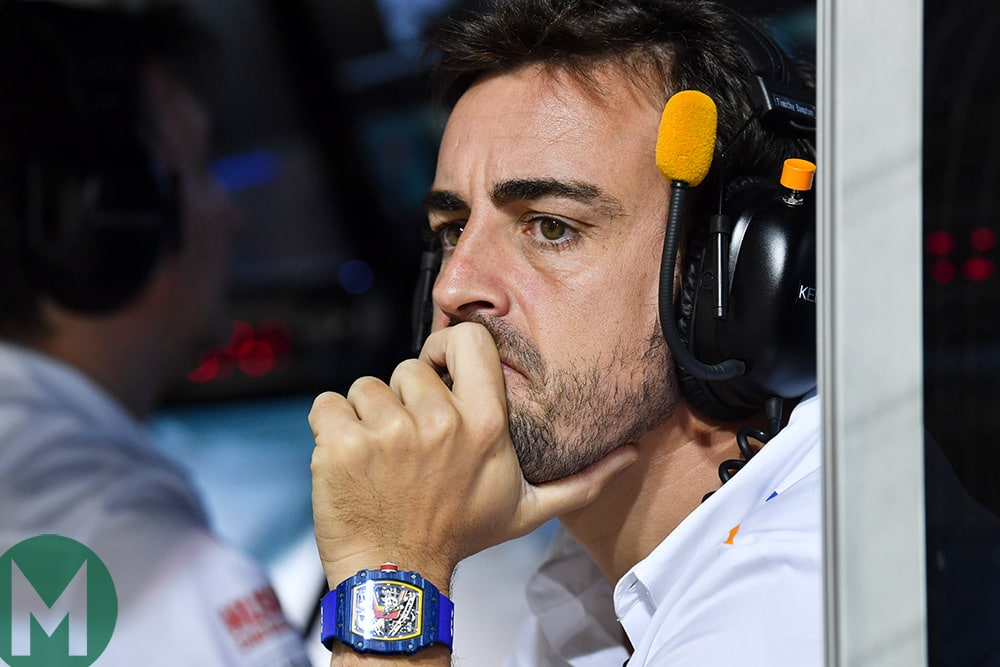 Photo: Motorsport Images
Fernando Alonso and McLaren are understood to have effectively ended their partnership after five seasons together in F1 and two Indy 500 entries.
The double F1 world champion and the team have no current plans to collaborate following this year's Indy 500 debacle, where they failed to qualify, with McLaren blaming a lack of preparation on the team's part.
It is thought that the two parties have decided not to renew their agreement and are parting on amicable terms.
---
Mark Hughes: How McLaren has revived its fortunes — without Alonso
---
Since leaving his seat at the McLaren Formula 1 team at the end of last season, Alonso was named as a "McLaren ambassador", saying: "I see myself with McLaren for a long time to come."
Alonso described the team as his spiritual home, and attended pre-season testing in Barcelona. He also tested this year's car in Bahrain. Kimoa, the clothing firm that Alonso co-founded, is a McLaren sponsor.
Since then, Alonso won Le Mans for the second time with Toyota and has been linked to a Toyota entry in next year's Dakar Rally. It had already been announced that he will not carry out further F1 testing.
Alonso's departure from McLaren has been described as a casual exit, with a decision taken not to schedule any further engagements, rather than a formal separation. Any future Indy 500 entry is likely to be with another team.
Asked about the end of the partnership, a spokesperson for McLaren said: "Fernando, like all McLaren drivers past and present, will always be part of the McLaren family and we have a strong relationship with him.
"We have no plans to run him in any further F1 test sessions this year as our focus remains on both Carlos and Lando. He is free to pursue other opportunities in motorsport and we would support him in doing so."
After this article was published, McLaren added to its comments, and said that Alonso remained an ambassador for the company. The team was unable to provide any details of future commitments.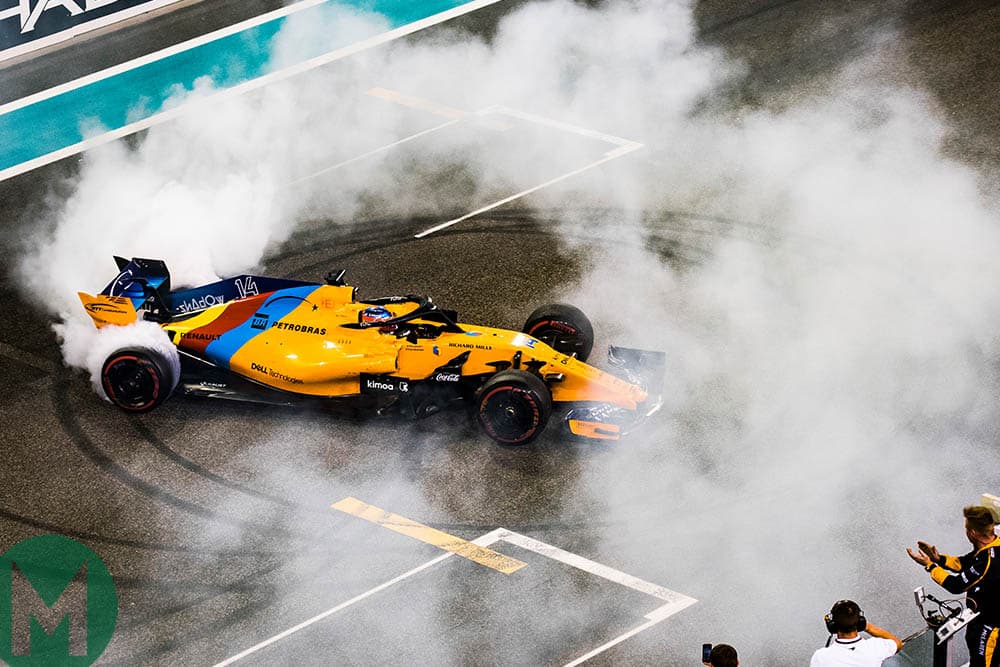 Alonso ends the 2018 season in a cloud of tyre smoke Photo: Motorsport Images
Alonso is leaving on better terms than in 2007, after a single season with the team, when he fell out with team principal Ron Dennis amid allegations of unfair treatment in comparison with Lewis Hamilton, who was in his rookie season.
Alonso rejoined at the end of 2014, alongside Jenson Button for the 2015 F1 season along with Honda as the team's new engine supplier.
It began badly, with Alonso concussed after a crash in pre-season testing, and the Spaniard quickly became critical of the uncompetitive engine, which remained off the pace for three seasons.
---
Related content
---
He remained in F1 in 2018, as McLaren switched to Renault as an engine supplier. He finished 11th in the championship.
By then, Alonso's attention was on achieving motor sport's unofficial triple crown of victories at the Monaco Grand Prix, Le Mans 24 Hours and Indy 500.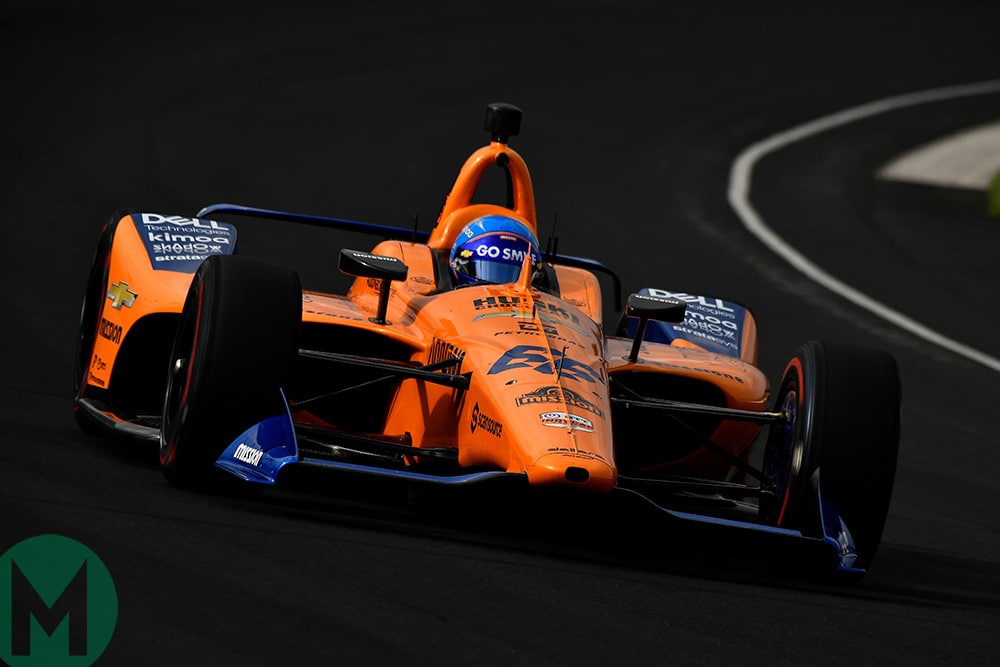 Alonso on track at Indianapolis — before being knocked out in qualifying Photo: Motorsport Images
He completed the second of those ambitions with Toyota in 2018, and missed the 2017 Monaco Grand Prix to race at Indianapolis, where he ran competitively before his engine failed.
A second attempt this year turned into a farce as Alonso failed to qualify. McLaren CEO Zak Brown admitted a string of mishaps leading up to the session, including a steering wheel that wasn't ready for the first test; a spare car that was in the wrong shade of orange and was being repainted when needed; using the wrong tyre sensors that failed to pick up a puncture; and a mistake in converting inches to centimetres, so the car bottomed out at speed.
This article was updated on July 5 with additional information from McLaren that Alonso is still classed as a brand ambassador; it's understood that no joint projects are currently planned.