But let's assume that if ever Red Bull was a possibility for Alonso, it no longer is. Let's assume also that the management at both Mercedes and Ferrari is too focused on the harmonious working of their teams to risk putting the fox in the hen house.
What then are his options for a 2021 return? Renault is regularly mentioned and there's a certain logic to him returning to Enstone for a third stint. But we don't even know yet if Renault will commit as a team to F1 after the end of this year. Then there's the question of who he would replace.
If Esteban Ocon takes up where he left off before his enforced sabbatical and makes a case for himself as being of the same calibre as his contemporaries Verstappen and Charles Leclerc, the team will not be letting him go.
On current form neither would you take the risk of 'two years away, 40-year-old Alonso' over the guaranteed solid gold performance of Daniel Ricciardo. But there could be opportunity there if Ricciardo were to move on. If Daniel got an offer from Ferrari, say, to replace a retiring Sebastian Vettel for 2021… In that situation, Alonso would look very tempting indeed for the Enstone team (which may not even be the Renault team by then, but something else entirely).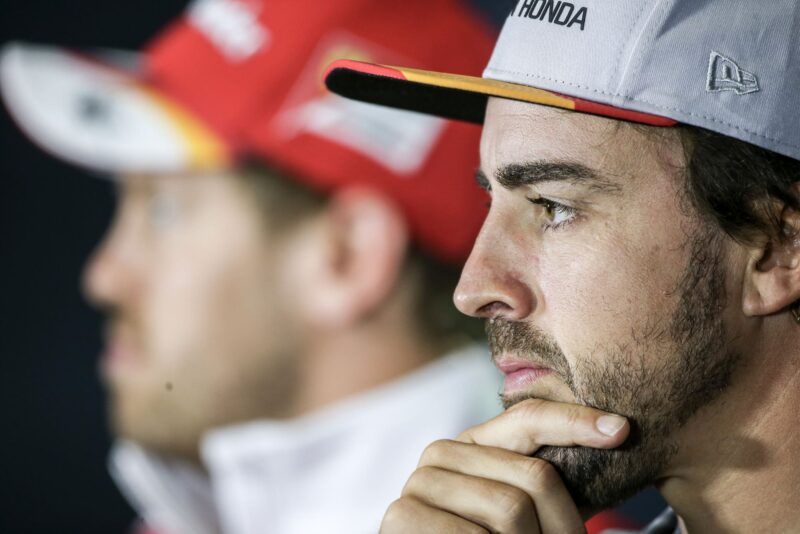 A third stint at McLaren? It would not be McLaren's preference despite the team's huge admiration of Alonso. Its current Carlos Sainz/Lando Norris line-up sets it up brilliantly for the future and it would make no sense to sacrifice one of them for a late-career Alonso.
Only if one of them drastically under-performed this year – and the chances of that happening are remote – would that even come onto the radar, one senses. But the same proviso as with Renault: what if, say, Sainz were recruited by Ferrari? Alonso would make a pretty good replacement at McLaren surely?
There is one further possibility. Just how sensational a marketing splash would Aston Martin make on its return to F1 in 2021 if it did so with Alonso?