Based around the epicentre of Las Vegas' entertainment and party scene, the circuit's rather simple layout will allow cars to climb up to 212mph. Many drivers have been excited by the prospect, but fans remain apprehensive.
The circuit's first four corners provide the only slow speed aspects of the circuit, whilst the exit of turn 9 marks the start of a long straight all the way down to turn 11, where most overtaking opportunities will occur.
This is a very different track layout to the last time F1 cars tore around Las Vegas' picturesque skyline, with the 1982 Caesars Palace Grand Prix focused around two tight hairpins – rightly remembered as one of the most hated circuits in F1 history and eventually won by Michele Alboreto.
Of course, with F1 not making its return to the Las Vegas circuit until November, opinions on how the new circuit will fair are still speculative. But there is no doubt that it will be a massive motor racing spectacle as well as being extremely fast.
---
Jeddah Corniche
Average speed 157mph (252km/h)
Top speed 202mph (325km/h)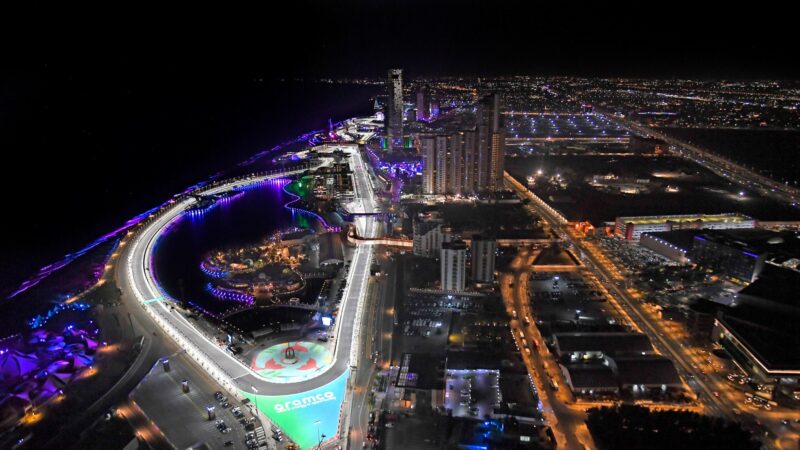 Lap record: Lewis Hamilton (2020): 1min 27.511sec
The Saudi Arabian GP event has been a divisive event to say the least in its short history, and the circuit itself has come in for some criticism too.
A 157mph average lap means Jeddah is F1's fastest street circuit, with 27 turns – many flat out – making for a fearsome challenge.