That meant he was regularly in and out of the pits, but rarely out of the car. Only once before the lunch break did he have a little spell out of the cockpit.
Initially, he got a car that seems pretty slow and heavy at low speed, but still physically tough to drive given the lack of power steering. So it was tough work even before there was real performance running being done.
To keep things interesting, some light rain during lunch continued into the second half of the day, which meant all five cars on track were slow returning, although the track surface remained relatively decent. Then the sun started to break through and as the temperature increased, so did Hülkenberg's performance level.
Pushing the car more towards its limits gave the German a real appreciation for the physical challenge an IndyCar provides, calling them "steering monsters" after he climbed out, after feeling like the steering would almost lock through some of the fast chicanes on Barber's backstretch it was so tough to correct.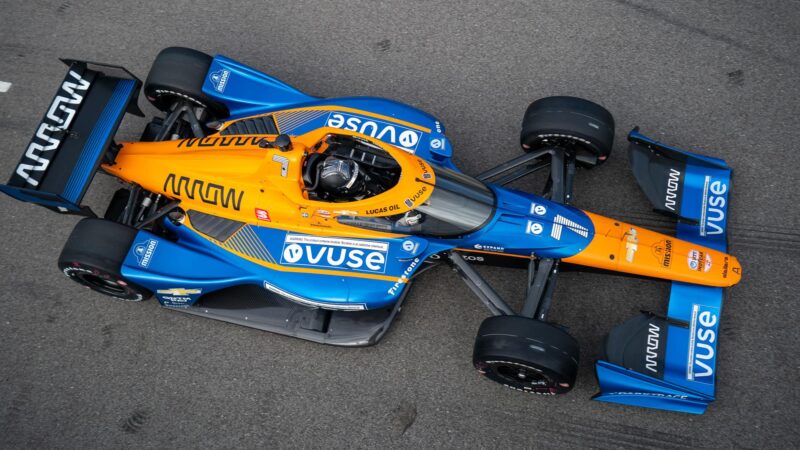 But he climbed out with a big smile on his face, fist-bumping the mechanics that had worked on the car all day before debriefing with the engineers.
And that's probably the most important test at this stage. Given the fact he didn't want to turn his attentions away from F1, if Hülkenberg enjoyed himself then he's more likely to be back for another go and trying to work out a deal to race. As a very new father, he's not going to uproot his young family to head to the US if it doesn't excite him.