Patrick Tambay
Patrick Tambay looked every inch a Grand Prix star. Immensely popular and with ready charm, he endured much during his 114-race career in Formula 1 – only scoring two emotional victories while with Ferrari.
Education and early racing career
Educated in both France and the United States, he won the Pilote Elf scholarship in 1973 and was one of those whose early career was backed by the state oil company. He also finished as runner-up to René Arnoux in that year's European Formula Renault Championship during his first season racing cars.
Despite his inexperience, Tambay graduated straight to Formula 2 in 1974 with an Ecurie Elf Alpine A367-BMW. Scoring points second time out, Tambay won the non-championship race at Nogaro and finished seventh in that year's European F2 Championship.
That was enough to attract attention from the works March-BMW team for 1975. He finished second on four occasions before returning to Nogaro in September. Now part of the championship, the Frenchman qualified in pole position (his third of the year) before winning a European F2 round for the first time. He tied team-mate Michel Leclère as runner-up behind the dominant Martini-BMW of Jacques Laffite.
Tambay replaced the F1-bound Laffite as Martini team leader for 1976, the team now powered by Renault engines. Another victory at Nogaro was one of seven podium finishes but third in the standings was a disappointment. Dropped by Elf as a consequence, Tambay's prospects seemed bleak.
Without an opening in F1, Tambay replaced the injured Brian Redman in Haas-Hall Racing's Can-Am Lola T333CS-Chevrolet. Despite missing the first two races, he won all-but-one of the remaining rounds to clinch the 1977 title.
Formula 1 with Theodore and McLaren
Things were looking better in Europe as well for he impressed on his GP debut at Silverstone with a Theodore Racing Ensign N177-Ford. He twice finished in fifth position (Holland and Canada) that year and those performances were rewarded with a McLaren drive for 1978. He finished sixth in Argentina and qualified well for the next two races but Tambay endured an increasingly difficult couple of seasons with the team. Failure to qualify in Belgium and Monaco during 1979 sealed his fate and Tambay was left without a ride for 1980.
Further Can-Am success and Formula 1 return
Once more Tambay used Can-Am success to remind Europe of his talent – winning the 1980 title driving Carl Haas' Lola T530-Chevy. He returned to Theodore at the start of the 1981 F1 season – finishing sixth in Long Beach and impressing at Imola. When Ligier needed a replacement for the injured Jean-Pierre Jabouille, Tambay switched teams but he did not finish a race and dented his reputation with late-season accidents.
An Arrows drive for 1982 did not materialise but Tambay was the unwitting beneficiary of the tragedy that marred that year. He was chosen by Ferrari to replace the lamented Gilles Villeneuve who had been killed at Zolder and Tambay made the most of this unwanted opportunity. His victory at Hockenheim, on the day that team-mate Didier Pironi was seriously injured, not only lifted the team but was one of the most popular in modern racing.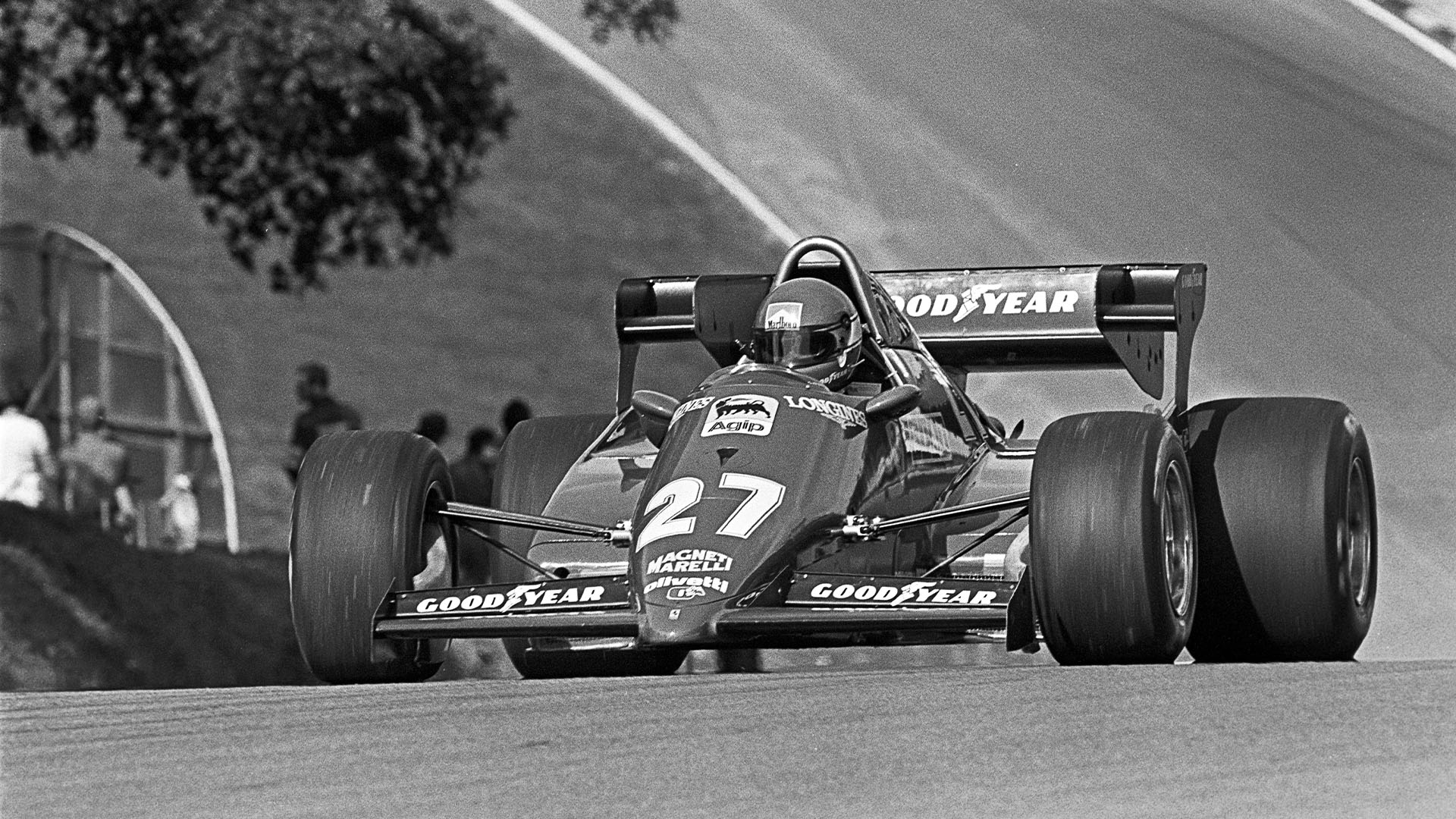 He remained with Ferrari for 1983 and won at Imola – the sight of Ferrari number 27 (Villeneuve's most recent racing number) winning on home soil was greeted enthusiastically by the Tifosi. He finished a career-best fourth in the championship that season but was released to make way for Michele Alboreto.
Formula 1 finale and sports cars
Tambay joined Renault for 1984 and although his season began with promise (second at Dijon-Prenois his best result) the team was in decline. It withdrew from F1 at the end of 1985 leaving Tambay to complete his F1 career with Haas' Beatrice Lola team. He only finished one race in the points during 1986 (fifth in Austria) as that well-backed venture proved a huge disappointment.
He made a brief comeback in sports cars with Silk Cut Jaguar in 1989. Fourth at Le Mans with Jan Lammers and Andrew Gilbert-Scott, he was second at Járama when again sharing with the Dutchman. He has since competed in the Paris-Dakar Rally-Raid, spent 1994 as part of the Larrousse F1 team management and worked for French television. His son Adrien Tambay began his own motor racing career in 2007.