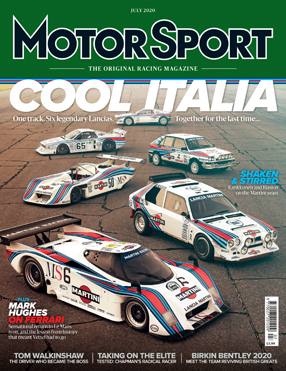 Inside this month's issue
An exclusive, final look at a dazzling Martini Lancia collection; Ferrari's future, and the illustrious career of Tom Walkinshaw. Plus, your favourite columnists and the Coventry workshop that will build any car, from any time.
F1 at 70
Celebrating seven decades of the Formula 1 World Championship
Visit the Motor Sport shop
Shop the latest arrivals to the Motor Sport site, ranging from collectors items to gifts and fill your motoring needs.
Podcasts
Hear the stories behind the careers of motor sport's greats.