47 points after six rounds is his worst total since joining Mercedes, ranking even lower than his torrid 2018 season in which he finished a distant fifth in the championship, over 150 points off of world champion Hamilton.
While the field has closed up in 2021 as development ceilings are reached power unit-wise, Bottas' qualifying performances have been disappointing considering the equipment at his disposal. At an average of 0.318sec down on team-mate Hamilton, he's qualified with an average grid position of 4.6.
With Perez's performances improving, that gap and that position on the grid could prove to be costly for Mercedes as it faces its biggest threat since Ferrari's 2017 and '18 seasons.
Monaco could have been a turning point in the season had the front right wheel nut on his Mercedes not left him stranded in the pit lane as he fought for a podium, well ahead of Hamilton on pure pace all weekend.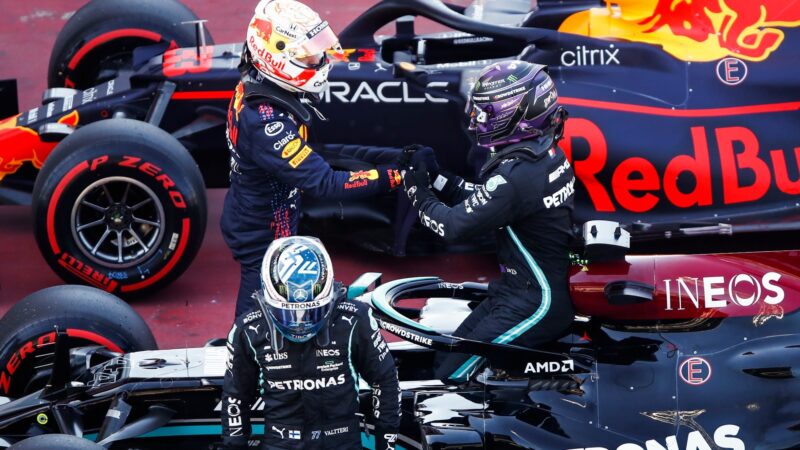 There has been little defence of Bottas from within the team. Toto Wolff even initially suggested that Bottas's Monaco retirement was due to the Finn overshooting his marks by millimetres in a statement he later walked back, but not before the Finn revealed he was frustrated with the comments from his boss and added the two hadn't spoken about it since.
"I saw the video and, for me, it was pretty spot-on where I stopped so I was quite surprised," Bottas revealed ahead of the Azerbaijan Grand Prix.
His surprise may have turned into resignation of his situation. With two possible replacements in George Russell and Esteban Ocon starring against their respective team-mates and both managed by Toto Wolff, it's little wonder that Bottas is starting to allude to frustrations better kept behind closed doors.