How will the rearranged, truncated and uncertain calendar impact upon the competitive dynamics between the teams? Everyone's operating under new conditions (smaller numbers of personnel, rules of distancing, a very different paddock atmosphere) but more than that there's going to be very little contemplation or reflection time; eight races in 12 weeks, possibly nine in 13 – and maybe more. It's quick-fire competition and little time for correction. Errors are going to be punished harder with fewer races to recover from their effects. There's much that's alien about that situation to teams that have become used to simulating their way to perfection, controlling all the variables. Will we see differences between the teams in how they thrive in such an environment?
Will beginning with three races at two tracks which have been great for Red Bull in recent years bend the dynamics of the competition? Imagine three straight Max Verstappen victories to kick the season off – and only eight confirmed races. How would Mercedes react?
What's going to happen about the other races after we've squeezed all we can from Europe (almost certainly including Mugello and quite likely Portimao too)? Will it be a straight middle-eastern leg after that with multiple races at Bahrain and Abu Dhabi (very straightforward)? Will we get an Americas leg (a volatile virus situation there and long shipping times making it logistically very difficult to plan for)? Even if there are no Austin, Mexico or Brazil races, might Montreal, on the east coast, a port city and used to being a stand-alone event in the middle of a European season, make it? China? Russia? The virus will be in charge of those answers probably.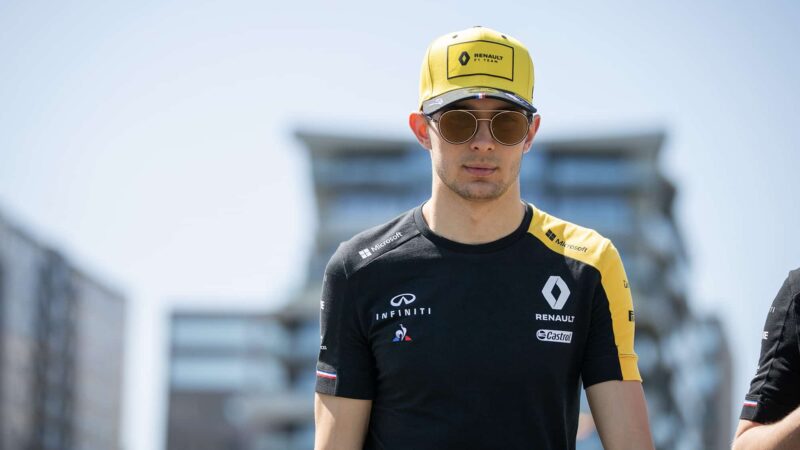 Will Racing Point's 'pink Mercedes' go as well as McLaren, Renault and others fear? Will there be protests about it? Or from Red Bull about the Merc's Double Axis Steering (DAS) system?
Esteban Ocon is back. Part of the elite of the new generation? Of the calibre of Verstappen or Leclerc? What about last year's great rookies Lando Norris, George Russell and Alex Albon? Can they keep the momentum of progress going? Can Daniel Ricciardo and Carlos Sainz – each already with their post-2020 futures committed elsewhere – maintain the special internal dynamic with their existing teams? Is there a way of happily seeing out a marriage with a finite end? Can the Alfa be made quick enough to keep Kimi Räikkönen interested in continuing his career into his 40s? Can Williams begin to rescue itself?
We begin to get the answers this coming weekend. As well as a whole load of new questions…