"It's been tough. It's been not easy. But I've been working extremely hard. It feels good to show that hard work pay off. Winning the Indy 500: it's not bad for a pay driver."
In the aftermath of his Indy victory, Ericsson revealed that he had struggled to overcome the impact of his years at the back of the F1 grid.
"In F1, it was quite tough not being able to show what you can do," he said. "It's hard to not take that in when you get a lot of criticism for your performances.
"Confidence is a big thing. It took a few years for me to build up the confidence that I had prior to F1. I felt like I lost some of that, especially the last couple of years in F1. That was hard for me to get that back.
"I feel like last year I got that back and I got back to myself in a way. I think this year I've been even better than last year.
"My years in F1 taught me mental toughness and hard work. I try and be the one that works the hardest. I don't want anyone to work harder than me."
Ericsson was running just behind the leaders for most of the race, with team-mate and polesitter Scott Dixon looking favourite for victory. But when the six-time champion was clocked speeding in the pitlane and dropped to the back of the grid, it was Ericsson's moment for glory.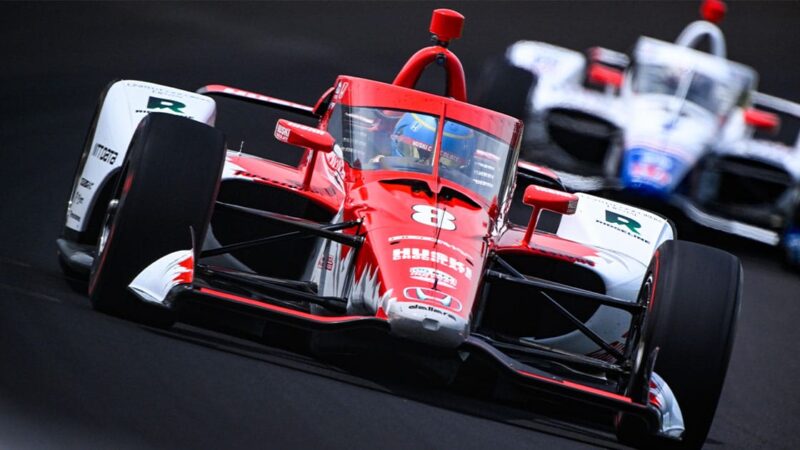 Passing Pato O'Ward and Felix Rosenqvist, the Swede hit the front and pulled out a 3sec lead with ten laps remaining, seemingly on course for a comfortable win.
But then, fellow Chip Ganassi driver Jimmie Johnson crashed at Turn 2 and, with six laps to go, the race was red flagged.
"First I was just angry because I thought I had the race won," said Ericsson. "I couldn't believe it was one of the Ganassi cars. I was like, 'Guys, don't we communicate and say we have a car winning the 500 here, have a big gap? No risks, right?' I'm not trying to put the blame on Jimmie here, but it was tough to take that in and I was a bit frustrated.