So let's just assume we are in for another season of Verstappen dominance. It wouldn't be an outrageous assumption, would it? Red Bull appears to be in the ascendant: semi-quick by the end of 2020, fully competitive in '21, dominant in '22 – and looking like it has stretched its advantage in '23. The competitive cycles turn slowly in F1 in the era of the big teams and as Red Bull has turned the screw so we seem to be seeing the strain showing in the Ferrari and Mercedes teams. It could conceivably take either one of them years to reclaim their former dominance, just as it has Red Bull theirs.
We've had multi-season eras of one team dominance before. In fact, it's become the norm. That of Mercedes lasted for seven seasons. Why not again? Well, one reason might be Liberty Media. One of the prime drivers for the introduction of the 'ground effect' regulations was in their greater degree of prescription, it would make it more difficult for any team to find a big advantage, especially with the further equalising effect of the cost cap. That's not proven to be the case and Red Bull's advantage has built regardless of the big regulation re-set.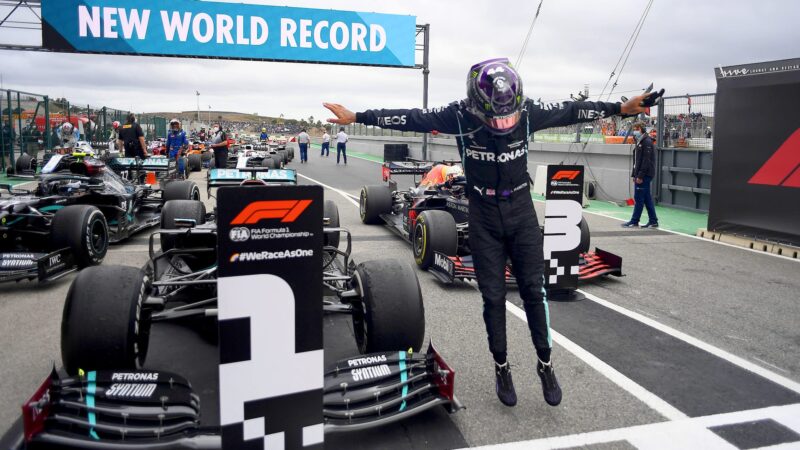 It's long been a theme of F1 that regulation tweaks are made to curtail single-team dominance. Such tweaks have met with mixed success as unintended consequences have often disrupted things but it still begs the question of why should the best be penalised. For the entertainment of F1's viewers? Because it's a business? But it's also a sport and it's hardly Red Bull's fault if Mercedes and Ferrari have made mistakes or not achieved a full enough understanding. So where does that balance lie if in the era of a cost cap and highly prescriptive technical regulations one team is actually increasing its advantage over the field? If Red Bull's underbody understanding has left the others floundering?