Further adding to the atmosphere is the warped grandeur of the Mussolini-era architecture which towers over the track, giving it a truly unique ambience in world motor sport.
Last year's pair of damp races turned into humdingers, with frenzied overtaking manoeuvres up and down the field and several high speed incidents.
Lucas di Grassi told Autosport he thought of the track as a "mini-Macau", going on to say, "You have jumps, different tarmacs, different grips, high-speed and difficult braking, uphill, downhill."
The Brazilian added that the track's "imperfections" add to the "old-fashioned" feel – which is what makes it so good. Hear, hear.
Monte Carlo
Monaco represents everything that is good, bad and in between about Formula 1.
Previously a playboy's hideaway only seen to most through grainy black and white photographs, it evolved in tandem with the championship's development in the '60 and '70s to become the living, breathing embodiment of F1's risk-taking, glamour and decadence.
The iconic layout has produced some of F1's standout moments on which the championship now projects its brand: Ayrton Senna's incredible '88 pole lap as well as his famous loss of concentration in the corresponding race; Lewis Hamilton's masterful win in the rain in '08; not to mention Alberto Ascari's Lancia crashing into the harbour and Graham Hill forging his 'Mr Monaco' moniker.
The circuit wraps itself around landmarks which are like no other – the 150mph+ steeplechase up to Beau Rivage, the sweep of Massenet and edginess of Casino are indelibly linked with the championship, whilst F1 acoustics reach their most ear-piercing in the Tunnel, and then Nouvelle Chicane rewarding only the bravest overtakes.
The crescendo of Tabac, Chiron and Swimming Pool still manages to make the hairs stand up as the lap comes to its conclusion. Unfortunately, processional races have become common in recent years, but that doesn't change the fact that the Monte Carlo street circuit is a special track which still deserves its place on the calendar.
Marina Bay Circuit, Singapore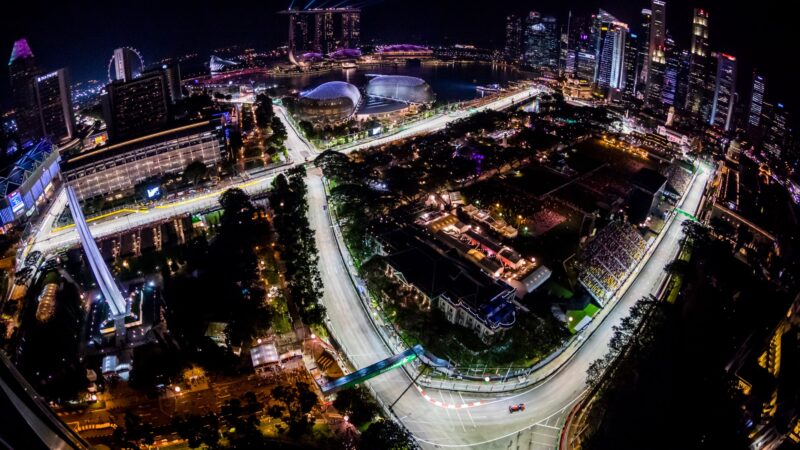 As far as striking locations go, you'll be hard pressed to find a venue more impressive to look at than the Marina Bay Circuit.
Host of F1's first ever night race back in 2007, it has been a fixture in the calendar ever since as the Singapore Grand Prix.