An acknowledgement of Hamilton's extraordinary ability as a driver is an essential component of understanding his enigmatic persona. His inner certainty of being able to drive a racing car faster than anyone else is an absolutely intrinsic part of who he is.
He can do things with a car that only a handful of people in the sport's history have ever been able to do. He is blessed with an off-the-scale talent, one that is actually underplayed by the demands of current-era F1, which places an emphasis on tyre management over race-day pace.
That's been there since day one, aged eight. Since the time Martin Hines spotted him making his karting debut and assumed, from the way he scythed through the pack in his second-hand chassis, that he already had many races under his belt. In 1998, as a 13-year-old – now with McLaren backing and newly promoted to karting's more powerful JICA category, he immediately went head-to-head with the more experienced pre-season favourite Fraser Sheader, two years older and in his third season at that level.
"I feel like people are expecting me to fail, therefore I expect myself to win."
Was this a surprise? "No, it really wasn't," says Sheader – who now heads up the driver development company ADD that numbers Lando Norris among its clients. "He was already a superstar in karting. I'd watched him since he was an eight-year-old in Cadets and had immense respect for him. The kid was just good. The really good ones are always instantly competitive – Verstappen, Leclerc, Lando – and it was the same with Lewis. When you are racing from eight years old, 40 weekends a year, if you are good you pretty much have the feel for what it is to be quick from about nine. The natural sensors for grip, rotation, feel of the tyres – it's there. And it's the same thing they are doing all through their careers. So the really good ones are always really good."
It was a pattern repeated as he made his way up the ladder. Another who was observing, from a couple of years ahead, was Jenson Button, who would eventually come to have a fuller appreciation of the scale of that talent when he got to see his telemetry as his McLaren team-mate from 2010. He confided to his father, John. "Dad, if he ever fathoms out how to work with his engineers, the rest of us might as well all go home." A couple of years ago Button said publicly: "He's one of the all-time fastest drivers in the history of F1, maybe even faster than Senna. Alonso was in some ways a tougher team-mate because Lewis could have weekends where he just wasn't there. Not many, but occasionally. You never got that with Fernando, but in terms of speed, yes – probably the fastest I've seen."
It wasn't only the speed, but the racecraft, the uncanny ability to put himself in the right place wheel to wheel, invariably to pull off the pass. This was certainly an eye-opener to Marc Hynes, the 1999 British F3 champion who was Hamilton's driver coach as the young kartist graduated to Formula Renault and who has since become a close friend. "He was an awesome racer, the way he could find overtaking spots, the way he could spot a gap even before it appeared… He spots the gaps so early – and that's a natural, instinctive thing you can't teach."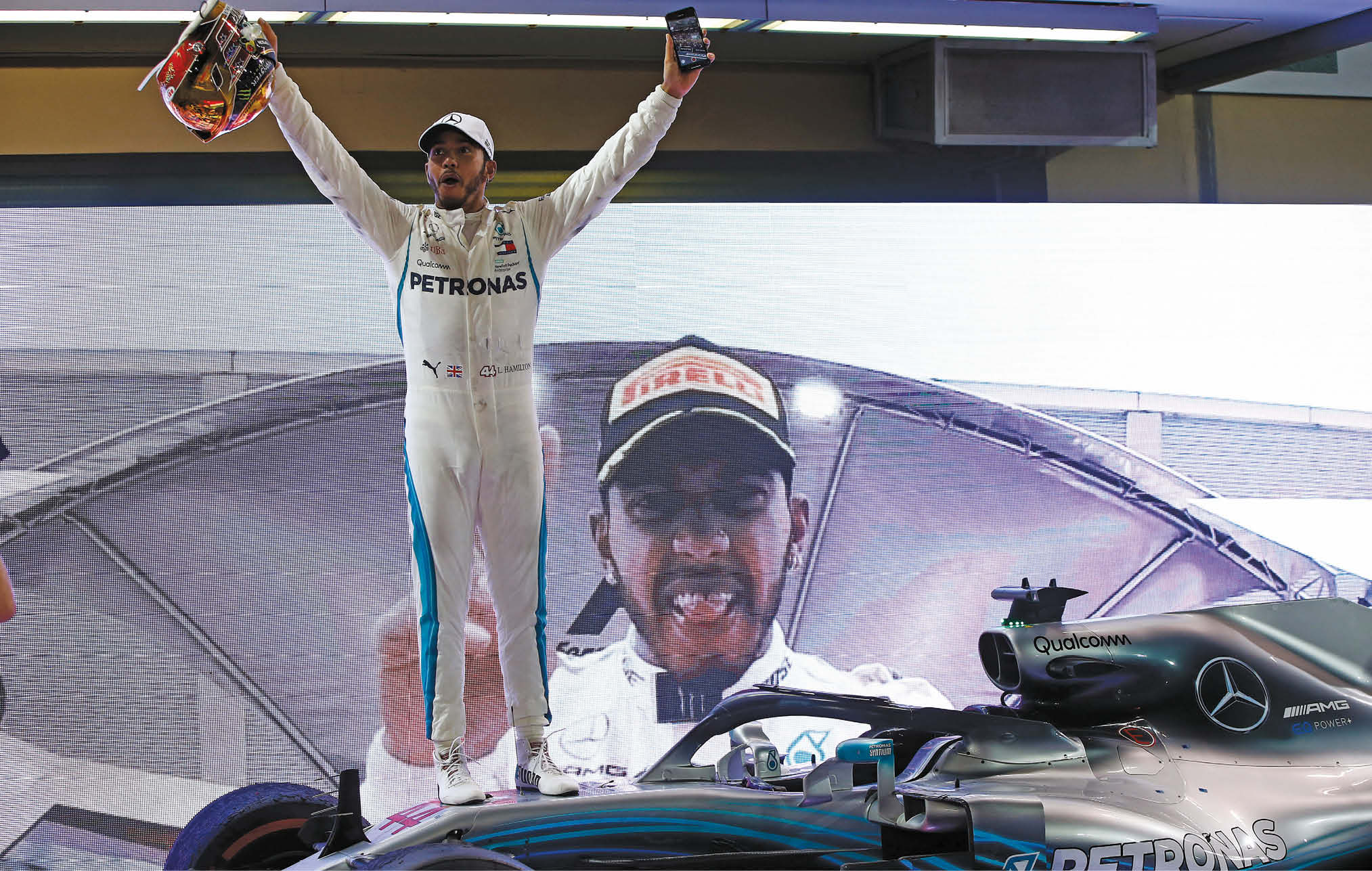 Nor was it just the speed and the racecraft. "He was also resilient," says Sheader. "He could always grind it out. All the really top guys had that – Gary Paffett, Robert Kubica, Jamie Green. They could always come back from any setback. They were mentally tough. I was always mindful of him. I knew he was going to be running at the front. Put it this way: even if he had a difficult Thursday you knew he was going to be right there by Sunday – you could never think, 'I've got this one in the bag'."
It's a quality his one-time karting mechanic Kieran Crawley saw. "Adversity brings out something very special in him. There is never any panic, just grit. I call it council estate grit. I've seen it so often in karting: the kids from the privileged backgrounds, who know they will be racing no matter what, don't have the same resilience, don't know how to dig deep and their performances are more up and down."
Paddy Lowe: "He's at his best when the pressure is on. The few times he underperforms are all when he's not under pressure. It's quite unique. Under pressure, he can be frightening and pretty much impossible to beat." In a 12-year F1 career, can we recall one pressure error on track?
"When it comes to racing, it's always about who is willing to go further, who is willing to take that extra step. I'm willing to take any amount of pain to win. I'm hungry to win."
Jock Clear, who engineered Jacques Villeneuve to the 1997 world title and went on to be one of the few who worked with both Michael Schumacher and Hamilton, makes a telling observation in the different mindsets between them. "Michael once confided that he didn't believe he could drive a race car faster than Mika Häkkinen – and so therefore he needed to work extra hard behind the scenes to ensure he had every advantage possible over him. Lewis, on the other hand, more than any other driver I've known, has 100 per cent belief in his ability as the best, the fastest, and when things go wrong he returns to that belief – it's his balancing point. You never, ever, need to build his confidence back up; it never wavers. Sometimes he'd say after a practice session in which he was fastest, 'What's wrong? Why are we not faster?' and I'd point out that he was fastest. And he'd reply, 'Yes, but we're only a tenth ahead of Nico [Rosberg].' He believed he was more than a tenth faster than Nico as a driver – so if he was only beating him by that much, something was wrong."
"I know what Jock means," says Ross Brawn, another of the few to have worked with both. "But I see it slightly differently. I never got from Michael any sense that he doubted his own ability. He just would not leave any stone unturned and would explore every avenue – and sometimes went too far. Lewis wants it but expects you to do it for him. Neither is right or wrong. But with Lewis it would be, 'We're not quickest today, you need to fix it.' With Michael it would be, 'What do I need to do – and what are you doing about it?'"
Yet he continues to evolve. Towards the end of 2018 Hamilton gave some insight into how, 11 years into his F1 career, he'd made a step change in the consistency of his performances, eradicating that occasional missing weekend to which Button referred. He said: "What you don't see is this large group of people I have to utilise. They're my tools, my soldiers. We all individually think we're operating at the highest, but one of us can lean against another and pull more out of them. My job is to try to extract the most from every single person. So, how you debrief, how you understand, how you engage with everyone when you have a shit weekend, how you lift everyone. How you nurture that and build upon it.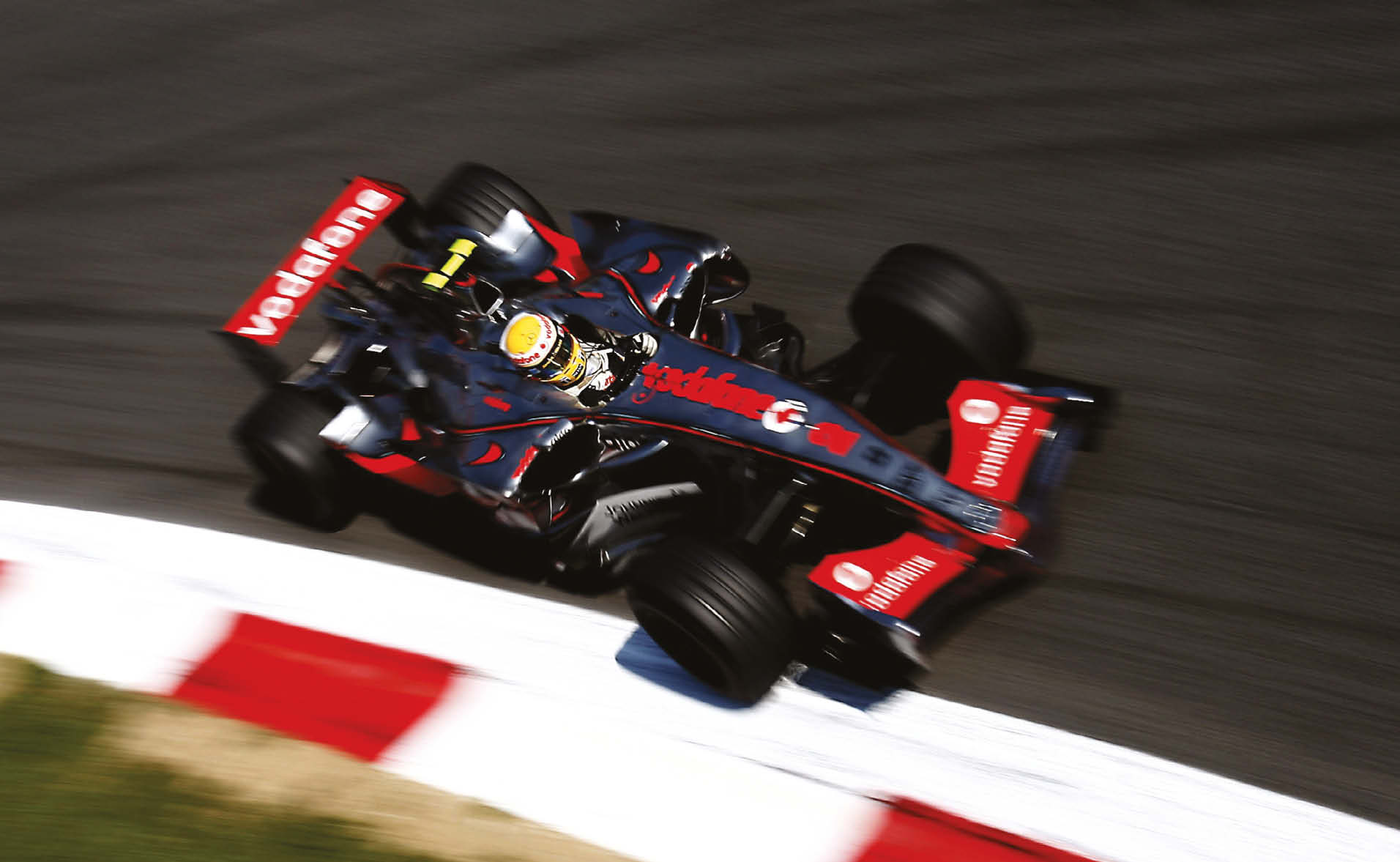 "My closest guys – my engine engineer, a couple of electronics guys… they're the guys I'm most connected to in terms of talking, to extract the most out of them. How I get the best out of each of them is key. If I didn't get those guys in the right positions, I wouldn't be able to extract what I have in me. I have always had what I have in the way I am driving, but if they mess up or didn't do something right, I can't unlock the potential in the car. That's why it's a collective group."
He's adamant that only such depth allowed him to extract the maximum from the complex Mercedes and that he wouldn't have won the title without it. "The 2007 me – who was still very fast – wouldn't have stood a f***ing chance [of the title] in 2018."
This approach has, he believes, allowed him more access to the special stuff. "What we are paid for is that extra 0.1sec, 0.2sec or 0.3sec you are able to bring. It was great last year to be able to stretch it a little bit more and live in that stretched area…"
---
DIGITAL EXTRA