It's important to avoid drivers who are likely to cause accidents or DNF where possible, as this could result in a costly point deduction (-25), and instead focus on reliability and consistency.
It makes rookie drivers such as Logan Sargeant, Oscar Piastri, and Nyck de Vries more of a risk. However, they also represent an opportunity given their low values at the start of the season. If they perform strongly, then their price should rise, giving you the opportunity to sell at a profit.
Fast-starters can rack up points from the moment that lights go out, with bonuses for overtaking and making up places (1 point per place in both cases). The effect is similar to last year, where two points were awarded for places made up, capped to ten places.
Don't overlook pitstops. Red Bull gives you a good chance of bagging the ten bonus points for performing the fastest stop in each race: it was fastest in ten of last year's 22 GPs.  A speedy team can also claim further points for the secind- and third-fastest stops.
F1 Fantasy deadlines
As with last year, the deadline for locking your team comes after the third practice session ahead of the race. There's a prominent countdown clock on the team selection page, to help you make the cut.
But, unlike previous seasons, you don't have to leave it there. New for 2023 is a 'Final Fix' chip that can be used once per season, allowing you to make one transfer between qualifying and the race. So if Logan Sargeant clinches pole after a haphazard Monte Carlo qualifying session, that's probably your opportunity to play it.
Prizes
The top two players in the world at the end of the season will both get tickets to grands prix in 2024, while the third-place finisher gets the consolation of a year's subscription to F1TV. Mini-league competitions, running over a small number of race weekends will offer the chance to win more.
Leagues
As with last year, there is the global league and mini leagues to enter, as well as the option of joining or creating public or private leagues for the chance of glory against family, friends or colleagues.
Rules and regulations
There are a host of new changes of the 2023 F1 Fantasy season, all of which you need to know if you want beat the rest of the field!
Scoring – Qualifying
Points will be awarded and deducted based on a drivers/constructors' performance during a grand prix weekend.
Drivers will be awarded for individual qualifying performance, with ten points given to pole position all the way down to 1 point for tenth. If drivers fail to set a time they will be deducted 5 points and if disqualified, they will be deducted 15 points.
Constructors will score the combined total of its two drivers as well as scoring points for one of the following outcomes:
| | |
| --- | --- |
| Neither driver reaches Q2 | -1 point |
| One driver reaches Q2 | 1 point |
| Both drivers reach Q2 | 3 points |
| One driver reaches Q3 | 5 points |
| Both drivers reach Q3 | 10 points |
Scoring – Grands Prix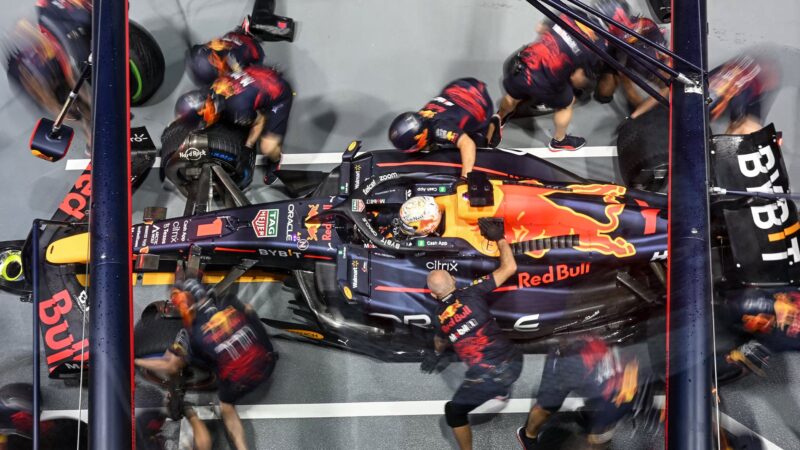 Positions gained points As well as scoring points for finishing position, points will also be awarded for positions gained (1 point per position) and lost (-1 point per position). Unlike last year, there is no cap.
Overtaking points This year also sees the awarding of overtaking points. A move is classed as "when one driver legally passes another on track, and the driver passed was not entering or in the pit lane or suffering a car failure or going unreasonably slow" and earns one point per overtake. So just hope that your drivers get caught in a multi-lap dice where positions are swapped multiple times.
Fastest lap / Driver of the day points Ten points will also be awarded for fastest lap honours and driver of the day.
Race result points The full race result point system follows the same points system found in Formula 1 – 25 points to the winner, 18 to second, 15 to third and so on.
Retirement points deductions 20 points will be deducted for DNFs and 25 points will be deducted for disqualifications.
Constructors / pitstop points Constructors will score the combined total of its two drivers in the race, with the exception of the driver of the day bonus, as well as scoring points for the following:
| | |
| --- | --- |
| Fastest pitstop | 10 points |
| Second-fastest pitstop | 5 points |
| Third fastest pitstop | 3 points |
Chips
Players will have access to four 'chips', only one of which can be used to give you a boost before each race weekend. Each chip can only be used once during the season and you can only use one per race.
Autopilot This will automatically give your DRS Boost to the highest scoring driver in your team.
When to use it: save it for a sprint weekend for maximum bonus
Extra DRS Boost This will triple the score of a selected driver for a grand prix weekend.
When to use it: Another one for a sprint weekend, when there's a driver with a clear advantage
No Negative If you've elected for a riskier strategy, this chip will stop you from scoring any negative points over the course of the weekend – meaning the only way is up!
When to use it: Is it looking like a wet weekend in treacherous Singapore? Take out this insurance policy
Wildcard This will allow you to make an unlimited amount of changes to your team whilst staying under the cost cap.
When to use it: Save for after the Australian Grand Prix, where the past races and early upgrades will have painted a better picture of the running order
Limitless Similar to the wildcard, this will allow you to make unlimited changes to your team with no cost cap for just one grand prix – allowing you to pick the best teams and drivers
When to use it: When trying to recover points after a slow start or in the final stages of the season when top teams and drivers have separated themselves from the rest of the field.
Final Fix – This allows you to make a single change between the end of qualifying and the start of the grand prix.
When to use it: To transfer in a driver who has qualified unexpectedly high on a track where overtaking is tricky
Transfers and values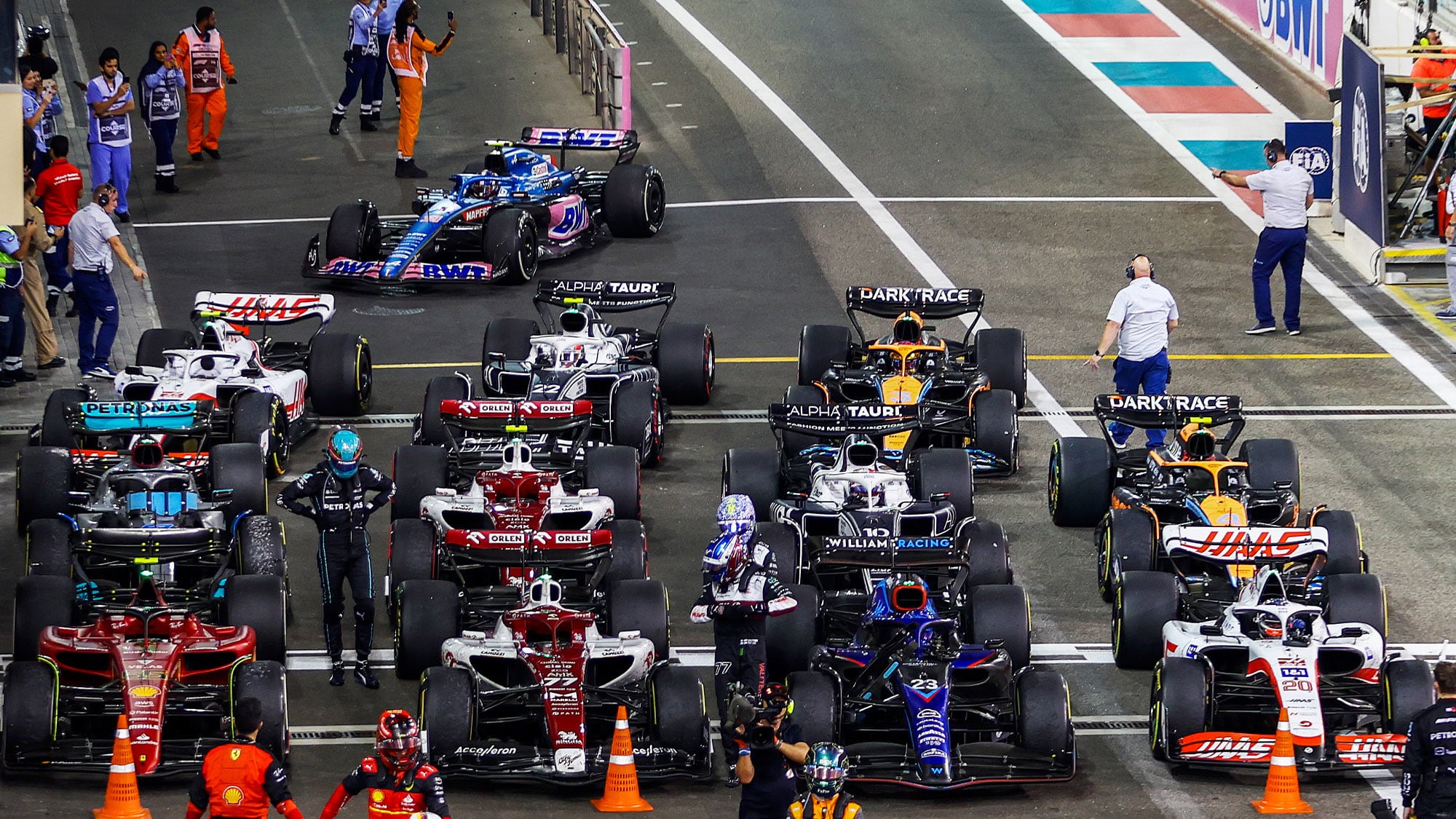 Ahead of each race, you will have two free transfers to customise your driver or constructor lineup. Changing this regularly each week to keep up with driver form can give you a significant advantage over the rest of the league.
There is now no benefit in timing your transfers during the week: dynamic pricing used to allow players to trade their way to astronomical team values. However, driver and team values will now be updated after races to reflect their performances. Demand for drivers and teams within the F1 Fantasy world will no longer affect prices.
DRS Boost
Score double points! Activate a DRS boost on one driver in your line-up per race to receive double their points tally for the upcoming grand prix weekend.
Point Deductions
If you exceed the driver transfer allowance (2), you will be deducted four points plus additional transfer. Similarly, if you create a team after the team-lock deadline, which closes before qualifying, you will be deducted ten points.