2020 F1 car launches: dates and news
- Last updated: February 17th 2020
The latest news and images from the 2020 F1 car launches, as pre-season testing in Barcelona approaches
It's launch week for Formula 1, as the covers start to come off the 2020 challengers. Teams will be be looking to maximise their performance under the current rules, while continuing development on their cars for 2021, when a new set of regulations come into place.
Haas revealed digital images of its 2020 car early, last week, while Ferrari was the first to unveil a physical car on Tuesday. Expect plenty of speculation around these initial images, followed by a wave of new parts that will appear during the two testing sessions ahead of the first race of 2020 in Melbourne on March 15.
Mercedes: W11
Is this the car that delivers Lewis Hamilton to his seventh championship title… or Valtteri Bottas to his first? Neither is possible, as Mercedes saw its competitive advantage gradually reduce in 2019. Team principal Toto Wolff expects 2020 to be Mercedes' toughest season yet.
"It's fair to say that there are three teams capable of winning races today and probably winning championships if things are being put together," he said. "I see this very much as being a much tougher season."
The team unveiled its 2020 livery on Monday and revealed the W11 Friday, as it carries out a private test at Silverstone involving Bottas and Hamilton.
Read more: Mercedes reveals 2020 W11 car ahead of Silverstone shakedown
Ferrari: SF1000
A lavish ceremony at the Romolo Valli Municipal Theatre in Reggio Emilia heralded the launch of Ferrari's SF1000, named to commemorate the team's 1,000th Formula 1 race during the forthcoming season.
The rear packaging is noticeably tighter than in last year's SF90, and Sebastian Vettel spoke of "clever solutions" to achieve the effect.
Can the car fulfil last season's promise and challenge for the title? Ferrari's CEO played down hopes of success this season, emphasising that the team, led by Mattio Binotto was focused on the long-term, and the challenge of the new 2021 regulations.
Read more: Ferrari launches 2020 car SF1000
Red Bull: RB16
Red Bull made gains in 2019 with Honda, and will need to continue its progress this year with the RB16. Max Verstappen will be the first driver to sample the new car in a private test at Silverstone.
Helmut Marko believes that the team will have nowhere to hide this season after years of falling short in challenging Mercedes.
"We're going into the new year better than ever and with a great concept. Now we finally have to deliver," he told Red Bull's own TV station.
Read more: Red Bull RB16 revealed; Verstappen gets behind the wheel of 2020 F1 car
McLaren: MCL35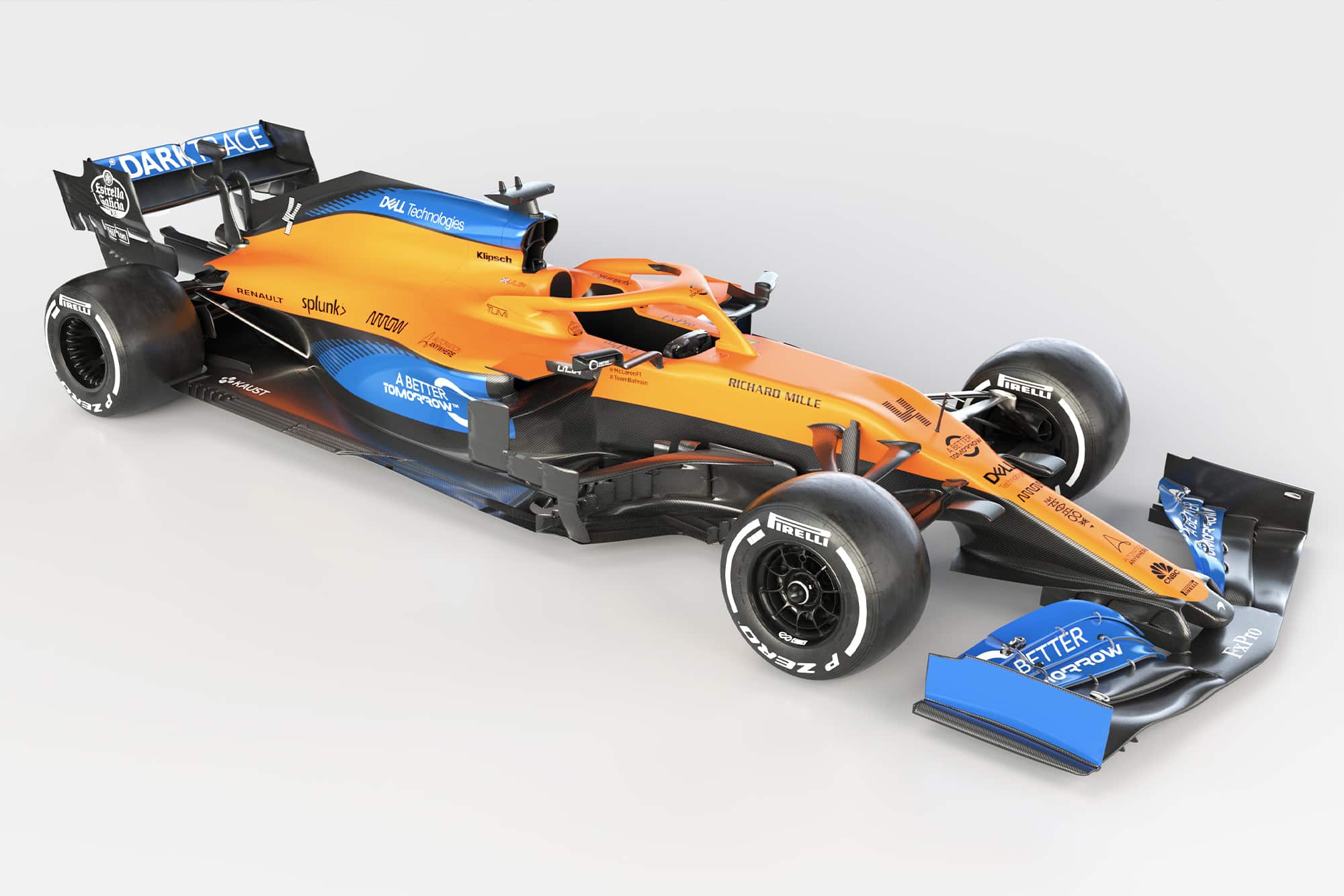 McLaren launched its MCL35 at its Woking base ahead of winter testing.
Under the leadership of Andreas Seidl, McLaren has made substantial progress since switching from Honda to Renault. Carlos Sainz enjoyed his best season in F1 so far and Norris' rookie season was promising also. The team will hope the MCL35 carries that momentum forward.
McLaren beat Renault to fourth in the constructors' standings in 2019 despite being the customer team to the French manufacturer, something that the team will hope it can repeat once again this season.
Read more: McLaren's 2020 MCL35 breaks cover at Woking
Renault: RS20
Renault offered only a glimpse of its 2020 car at an event in Paris a week ahead of testing.
The team was relatively muted when it came to talking up its 2020 hopes, instead outlining the 2021 regulations as a key priority.
The blackout livery will only be on the car for testing in Barcelona.
Read more: Renault focused on 2021 as it gives sneak preview of "transitional" R.S.20
Alpha Tauri: AT01
Toro Rosso is no more as the Faenza team will now be known as AlphaTauri, the name of Red Bull's clothing line.
The AT01 is an evolution of last year's Toro Rosso STR14, and is said to offer improved packaging to improve aerodynamics. The ever-faster Honda engine remains in the back, ahead of the rear end from last year's Red Bull car.
A fashion show preceded the unveiling ceremony in Salzburg, Austria. The car due to strut its new blue and white paintwork in Misano, Italy, this weekend, with a shakedown ahead of pre-season testing next week.
Read more: AlphaTauri launches AT01 ahead of 2020 F1 winter testing
Racing Point: February 17
Investment from Lawrence Stroll has prompted the building of a new factory for the Silverstone-based team but that move will not happen until 2021. Additional funds available to the team, however, are well established at this point and may bear more fruit this year.
The team will revealed the RP20 at new title sponsor BWT's headquarters in Mondsee, Austria.
Both Sergio Perez and Lance Stroll will be hoping to improve on the team's seventh place from 2019.
Alfa Romeo: February 19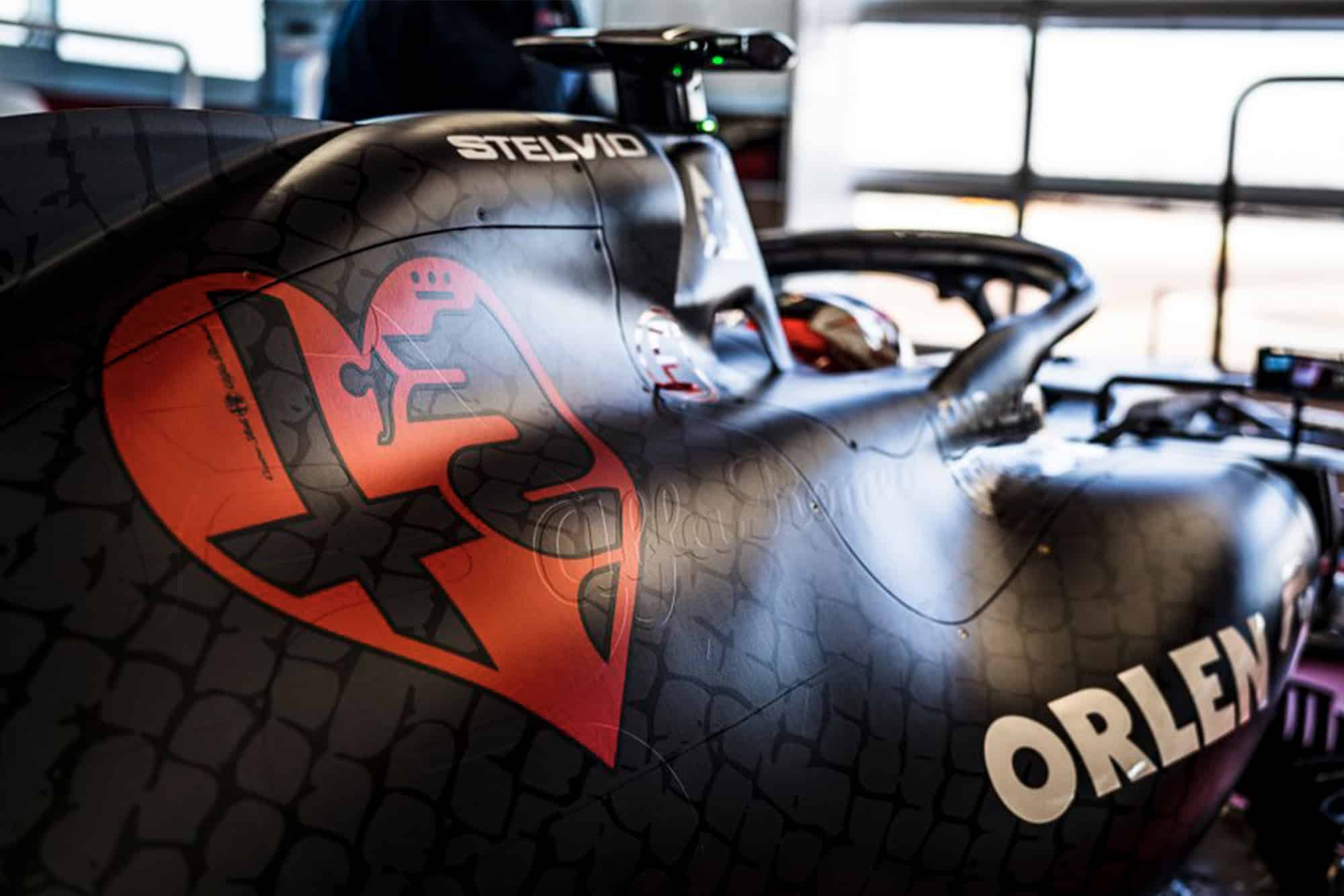 2019 was a disappointing year for the Swiss team after its front wing concept caught the attention of the rest of the paddock, which swiftly copied it. A team that lost its way slightly through the year, it will be hoping that the C39 is an improvement.
Alfa Romeo offered a sneak peak of its car on Valentine's Day in a one-off snakeskin livery.
The C39 will be officially unveiled at the Circuit de Catalunya on the morning of the first winter test, at 8:15am.
Read more: Alfa Romeo C39 emerges at Fiorano in one-off Valentine's Day livery
Haas: VF-20
Haas was the first team to unveil its 2020 livery ahead of its official launch, with digital images of this year's VF-20 car. The team has ditched the black and gold and reverted back to the traditional Haas Automation colour scheme.
The team will wait until the morning of the first test to roll out a physical car; don't be surprised to see some parts change from the computer-generated image above.
Williams: February 17
Williams unveiled images of the FW43 online before George Russell gave the new 2020 car its first run out around the Circuit de Catalunya.
Deputy team principal Claire Williams admitted that the new season will be one of building momentum for the future, as the team tries to claw its way back from the rear of the field.
"We are all committed to re-building Williams and returning the team to competitiveness. As such, our 2020 campaign is about making progress.
"The fighting spirit is still very much alive, and this year, everyone will continue that fight until we get back to where we want to be."
Who else is fired up for the 2020 season? 🔥 pic.twitter.com/9eW4ylMU5J

— ROKiT WILLIAMS RACING (@WilliamsRacing) February 6, 2020