F1 driver contracts ending in 2023: who has to impress to stay on grid?
Seven drivers are due to head into the 2023 F1 season with less than a year left on their contracts. But with each at different points in their F1 career, what do they need to do to keep their seat safe?
The 2023 F1 season is fast approaching and with it comes another opportunity for every driver to move up the grid – but some in particular will need to make a serious impression.
A dramatic and memorable 'silly season' midway through the 2022 campaign saw six teams change driver line-ups, marked by the shock retirement of Sebastian Vettel and the controversial exchange between Alpine and McLaren over Oscar Piastri. 2023 has the potential to deliver similar off-track action.
Currently, seven drivers are under contracts that will expire at the end of the 2023 season, meaning their performance in each grands prix will be critical in convincing teams they're worthy of a seat in motor sport's most elite category.
Here are the current contracts of the seven drivers whose deals are due to expire at the end of the 2023 F1 season.
Lewis Hamilton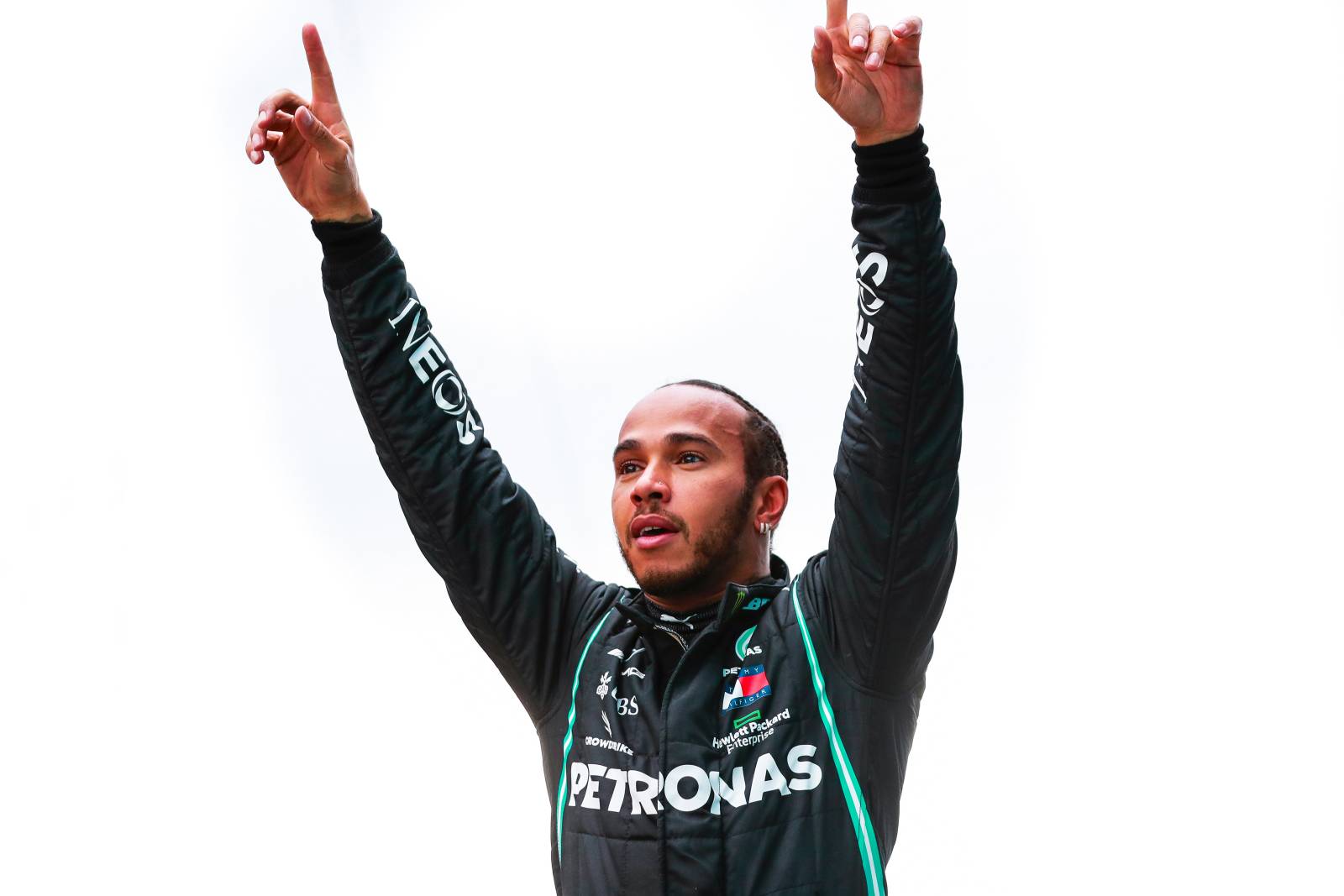 The seven-time world champion is likely to be one of the first drivers to scratch their name off this list, with a rumoured contract extension at Mercedes already in the works. At 38 years-old, Hamilton has made no secret of his intentions to contend for an eighth world title whilst supporting the talents of his new team-mate George Russell, who became only the fourth driver to outscore the Briton over a single season in 2022.
Heading into 2023, the pressure will remain on Mercedes to provide Hamilton with a car capable of winning consistently. If successful, he could potentially race deep into his forties before he considers retirement. But if the Silver Arrows continue to lag behind the competition, F1's most statistically successful pilot may decide to part ways with the series sooner rather than later.
Kevin Magnussen
A debut pole position in Sao Paulo and numerous top ten finishes marked a successful F1 come-back for Kevin Magnussen in 2022. The Dane returned from his short-lived hiatus to replace Nikita Mazepin at Haas – bringing a wealth of experience that eventually guided the team to eighth place in the constructors' standings.
With the team now on an upward trajectory, Magnussen will be held to the same standard in 2023, but will have to contend against the similarly experienced Nico Hulkenberg – returning from reserve driver duties at Aston Martin to replace Mick Schumacher.
The pair have a heated past, with their biggest flashpoint occurring at the 2017 Hungarian Grand Prix when, after a heated battle on track, Hülkenberg confronted Magnussen "Suck my balls," was the deadpan response from the Dane. If Magnussen wants to retain his seat for 2024 and beyond, he will have to continue to show levels of maturity and experience that will incrementally move Haas back into the midfield battle – a place it has not contended since 2018. But if racing wheel-to-wheel reignites old flames between Haas's new driver pairing, team principal Guenther Steiner may once again replace him, picking potential over experience.
Nico 
Hülkenberg
Having not been in a full-time F1 seat since 2019, Hülkenberg arguably has the most to prove over the course of the 2023 season. In his time as a reserve driver at Racing Point and Aston Martin, the German has shown his ability to produce consistent results – most recently outperforming Lance Stroll during the Bahrain and Saudi Arabia Grands Prix in 2022.
His experience and stability are what ultimately convinced Haas to sign him in replacement of Mick Schumacher, who despite points of performance, was unable to deliver results on a regular basis. In 2023, this is exactly what will be expected of Hülkenberg, but at 35 years old how long could he possibly deliver for? 
He certainly has the credentials, having previously battled well in other midfield teams of the past including Force India and Renault. But now alongside the prosperous form of Kevin Magnussen, Hülkenberg will have to deliver a steady stream of point scoring performances in order to keep his seat for 2024.
Nyck de Vries
De Vries enters F1 as one of the most experienced rookies in recent years, already having won titles in F2 and Formula E, competing in several FP1 sessions and even making a grand prix debut in 2022. His brilliant performance at the Italian Grand Prix is ultimately what prompted several teams to consider the Dutchman for the 2023 season – settling on a one-year deal with AlphaTauri.
The Swiss-based manufacturer struggled for performance in 2022, but will hope that De Vries' experience can lead the team into 2023, partnering Yuki Tsunoda. In a regular circumstance, rookie drivers would usually not be expected to take on such a big role so early in their F1 career. But for the 27-year-old De Vries, he will need to impress immediately to avoid giving other Red Bull juniors, such as ex-F2 race winner Liam Lawson, a chance to replace him.
Lawson will serve as Red Bull and AlphaTauri's reserve driver for the 2023 F1 season, making him an ideal candidate for a future full-time race seat.
Contending with Tsunoda would arguably be the minimum to solidify De Vries's future in the series, but even better performance could land him on the watchlist of Red Bull or Mercedes as its older stars reach retirement.
Yuki Tsunoda
Initially signing with AlphaTauri in 2021, Tsunoda has showed potential throughout his first years in F1, despite his sometimes erratic driving style. But back-t0-back one-year contract extensions show little faith in Tsunoda's future, with 2023 potentially signalling his last shot to make a lasting impression on a full-time seat.
Having partnered previously Pierre Gasly, widely regarded as one of F1's most premier young talents, a new fight against De Vries could spark another level of performance that could seal another extension for 2024 – Tsunoda having more race experience in F1. But failure to beat his new team-mate could put his immediate future in the series in jeopardy, effectively eliminating himself from any chance at promotion to Red Bull, and also putting his AlphaTauri seat under threat from fellow Red Bull juniors such as Liam Lawson and F2-race winner Ayumu Iwasa.
Zhou Guanyu
Given the performance and unreliability issues of the 2022 Alfa Romeo, Zhou's rookie year in F1 could be categorised as sufficient, with points finishes in Bahrain, Canada and Italy helping to secure a one-year contract extension for 2023.
At times, China's first F1 driver impressed, out-qualifying the highly experienced Valtteri Bottas on eight occasions. But in 2023 the demand will be higher. With Bottas contracted with the team until 2025, Alfa Romeo can afford to be experimental with its second driver choice, aiming to have a fast yet consistent driver that can help boost its standing in the constructors' championship.
In order for Zhou to fulfil that role, he will have to show progress on his results in 2022, finishing grands prix higher up the grid and eventually closing the gap to Bottas, who sat 43-points higher in the drivers' standings last season. If he is unable to deliver, Alfa Romeo may chose to gamble on another rookie driver for 2024.
Logan Sargeant
Williams look to have catered to the USA's plea for a homegrown talent, promoting Sargeant from its junior academy after a good year in F2. The former Carlin driver secured a one-year contract to race alongside Alex Albon in 2023, where the bar for performance will be low.
Despite its heritage, the Williams team has gained an unfortunate reputation for naturally running at the back of the field, with a truly special performance needed to score any championship points. In his own return to the series, Albon was able to produce fruitfully for the team, scoring points in Australia and Miami, but Sargeant will not be expected to deliver the same.
Instead, his aim should be to outperform the previous results of Nicholas Latifi, cementing himself as a valuable and reliable tool for the team to use in the coming years should it find increased performance. However, if he follows a similar path to the Canadian, Sergeant's journey in F1 could meet a similar and premature fate.